Vassar Helps Bring Holiday Joy to Children of Migrant Farmworkers
Photos Grace Adams Ward '24
For more than three decades, members of the Vassar community have helped to ensure that children of local migrant farmworkers have gifts to open on Christmas. The annual Toy Drive for Rural & Migrant Ministry is organized by the staff of the Office of Community-Engaged Learning (OCEL), but the donations come from students, faculty, administrators, and staff throughout the campus.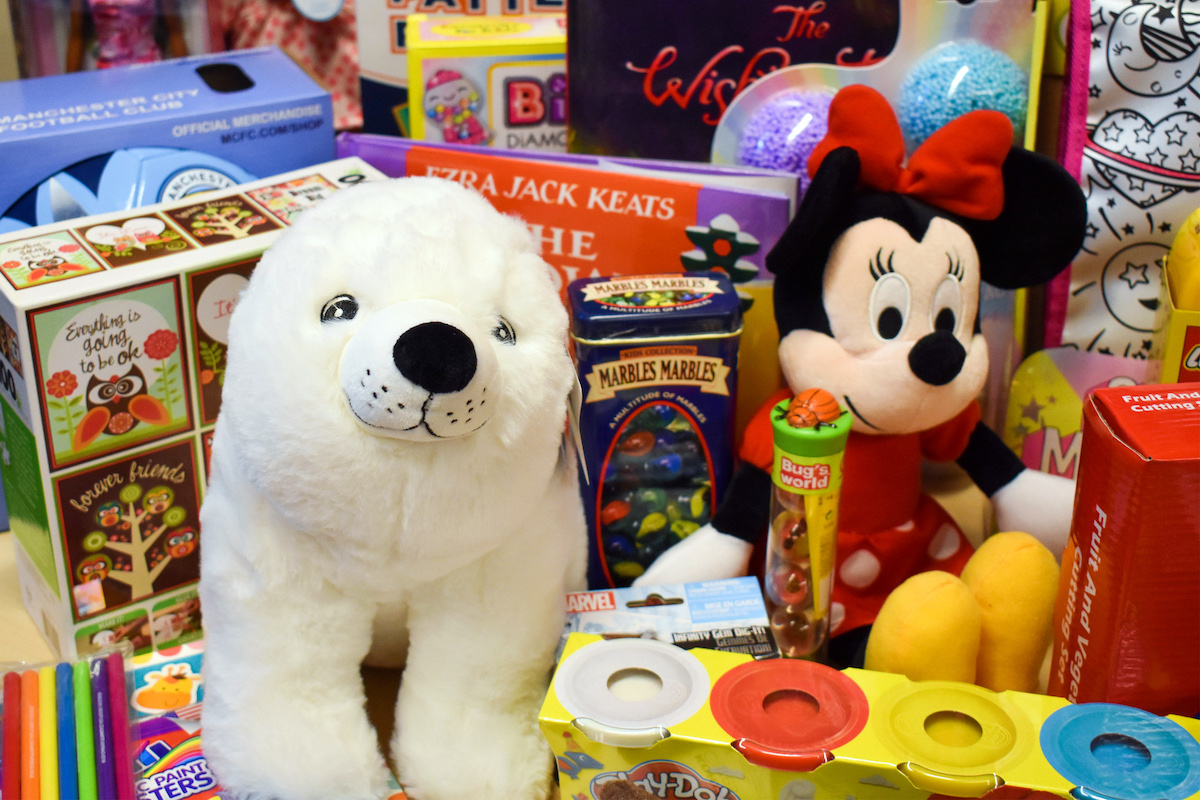 "We've had a lot of support getting the word out," said OCEL administrative assistant Amanda Goodman, who led this year's effort. Goodman said staff and parents at the Wimpfheimer Nursery School and Infant Toddler Center collected numerous donations after the children decorated drop-off boxes for the gifts. Nicole Scalessa, Head of Digital Scholarship and Technology Services, also created a drop-off box at Thompson Library and publicized the toy drive on Facebook, Goodman said.
The toys, books, gift cards, and other items that were collected at the OCEL office were picked up on Friday by Ruth Faircloth, Program Director at Rural & Migrant Ministry, a statewide nonprofit organization that provides services to migrant families throughout the Hudson Valley.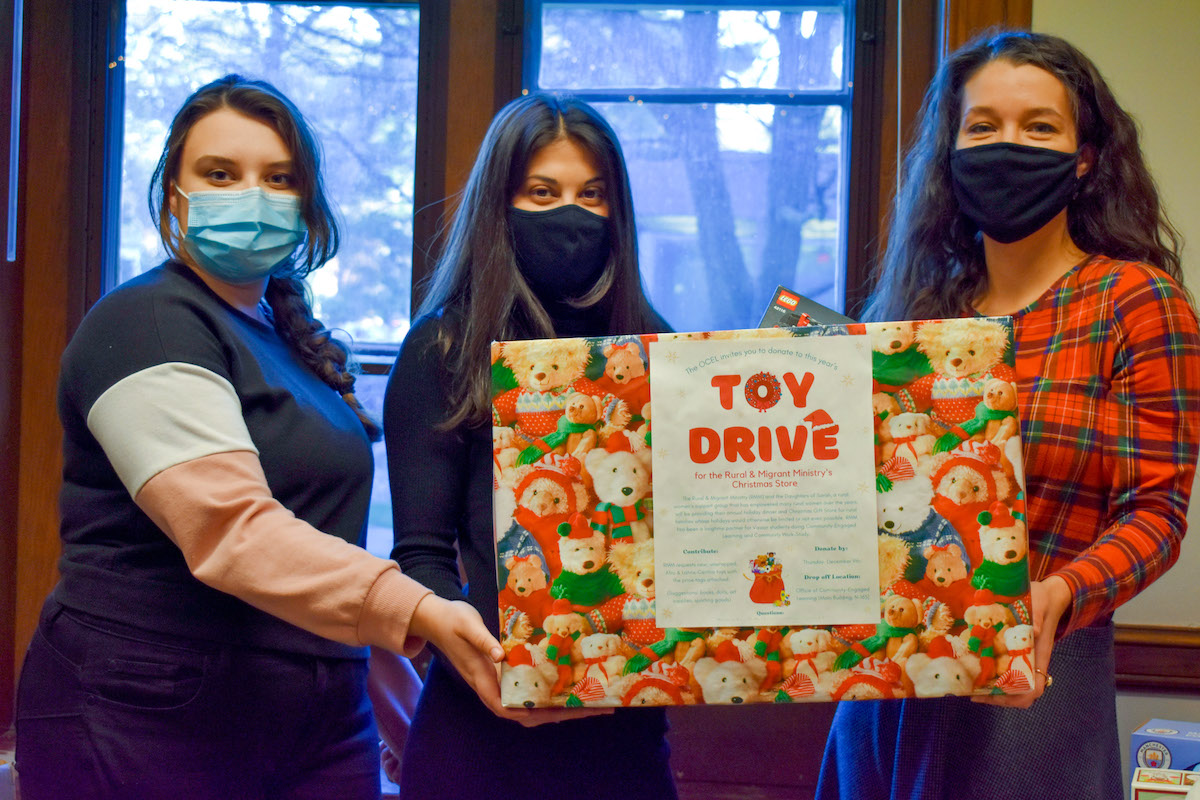 Faircloth said she was grateful to the dozens of people in the Vassar community who make sure the toy drive is a success. "I was the child of migrant workers myself, so I know what it means to these children," she said. "What Vassar does for us every year means an awful lot to all of us at Rural & Migrant Ministry."