Vassar Building 40 Units of New Faculty Housing
Photos McCroskey Aerial Media
Providing housing near the campus for faculty members and their families has long been a priority at Vassar, and construction has begun on a project that will add 40 apartments to the College's faculty housing stock. The four-story, 54,000-square-foot building will be located on Watson Road between Hooker and Raymond avenues adjacent to the campus. It is scheduled to open in July of 2023.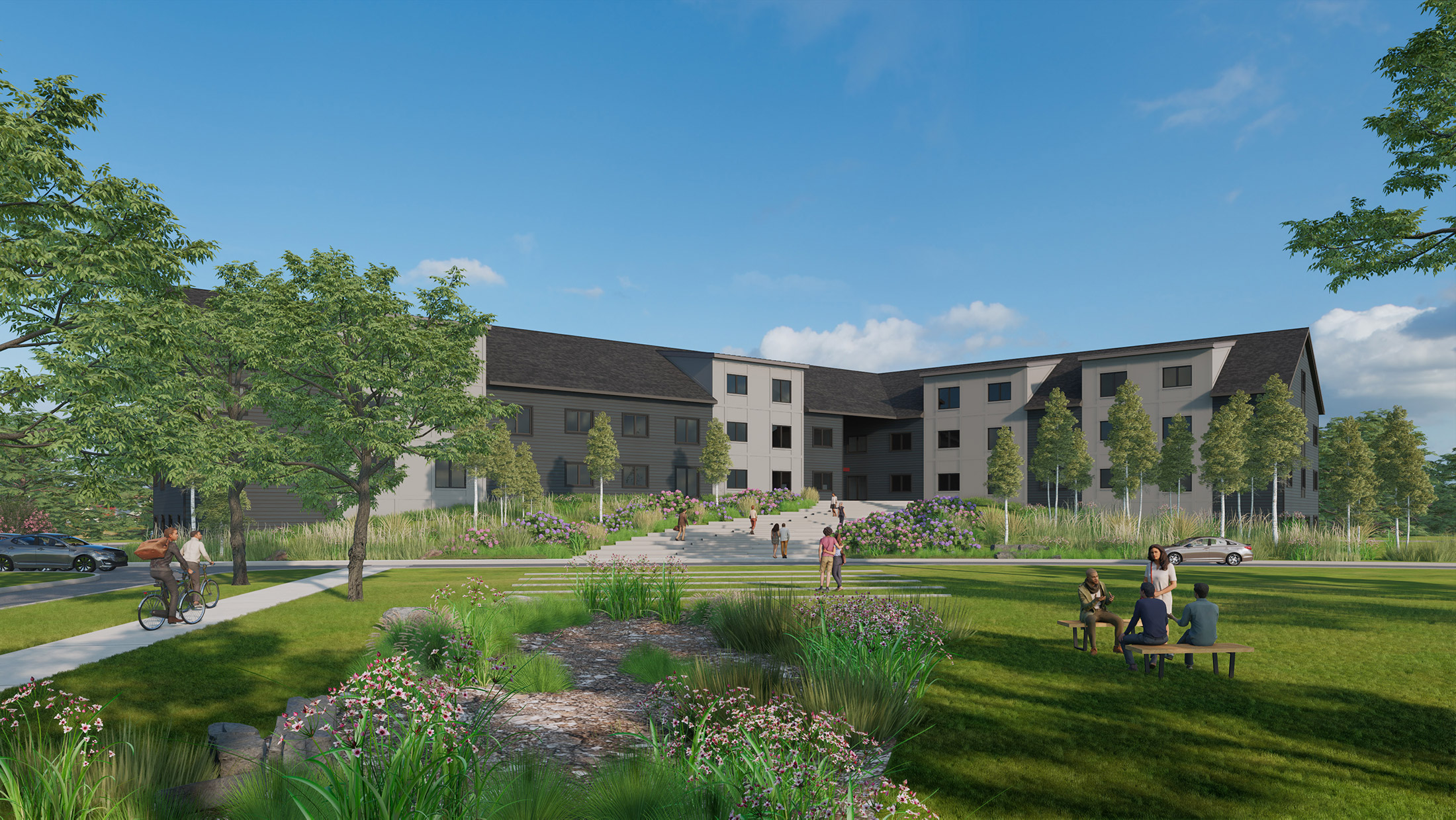 President Elizabeth H. Bradley said the new building reflected the College's commitment to providing housing for faculty within walking distance of the campus. "Providing this housing is an important factor in recruiting and retaining faculty," Bradley said, "and we know from many years of experience that having faculty living near their students also fosters a stronger sense of campus community."
The new building will contain a mix of one-, two-, and three-bedroom units as well as one four-bedroom shared apartment reserved for visiting faculty. It will also have a community room, indoor bike storage, and a space for yoga and other physical exercise, as well as an outdoor playground for children. Trees and shrubs will be planted on the grounds of the building, and a currently vacant 19th-century house on the property that was once used for faculty housing will be moved to another site nearby. That house will be renovated in the future for additional faculty housing.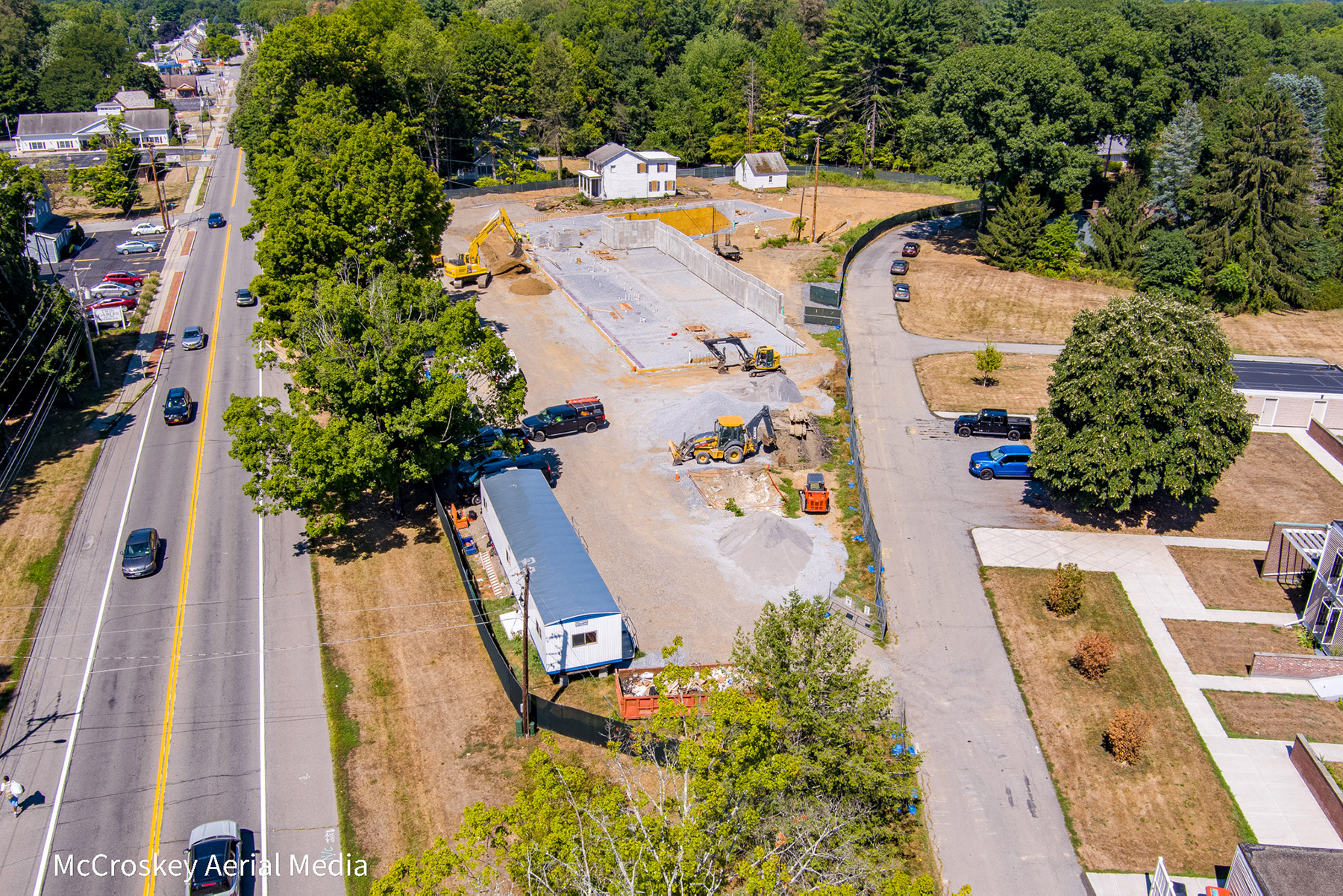 The all-electric building will not adversely affect Vassar's carbon footprint. The site will be equipped with green stormwater infrastructure, EV charging stations, and native plants that add to the College's arboretum and sequester carbon.
Once complete, the new building will more than compensate for the closing of Williams House, which contained apartments for 22 faculty members, raising the total number of Vassar's faculty rental housing units to 123.  New housing has been secured by all former residents of Williams House who requested it.
Town of Poughkeepsie Supervisor Jay Baisley said the new faculty housing would be a welcome addition to the town. "It's exciting to see Vassar build more faculty housing here in Poughkeepsie," Baisley said. "Vassar is an important member of our community, and establishing more opportunity for faculty to call this home is terrific."
RL Baxter Building Corp. of Poughkeepsie is the contractor for the project. Administrative tasks are being handled by David Kaminski of TC Development Corp., also of Poughkeepsie. Anthony Ripley from Vassar's Department of Facilities Operations is the project manager.