Vassar Alumna Makes $3-Million Gift to Fund Media Studies Chair
Vassar alumna Jane Baker Nord '42 has made a $3-million gift to the College to endow a new Chair in Media Studies, President Elizabeth H. Bradley announced.
The Chair will be awarded to a distinguished faculty member designated by the President on the advice of the Dean of Faculty. The first recipient will be announced in the Fall of 2023. The endowment will fund the faculty member's salary and benefits and will provide funds for the Chair's research and teaching development.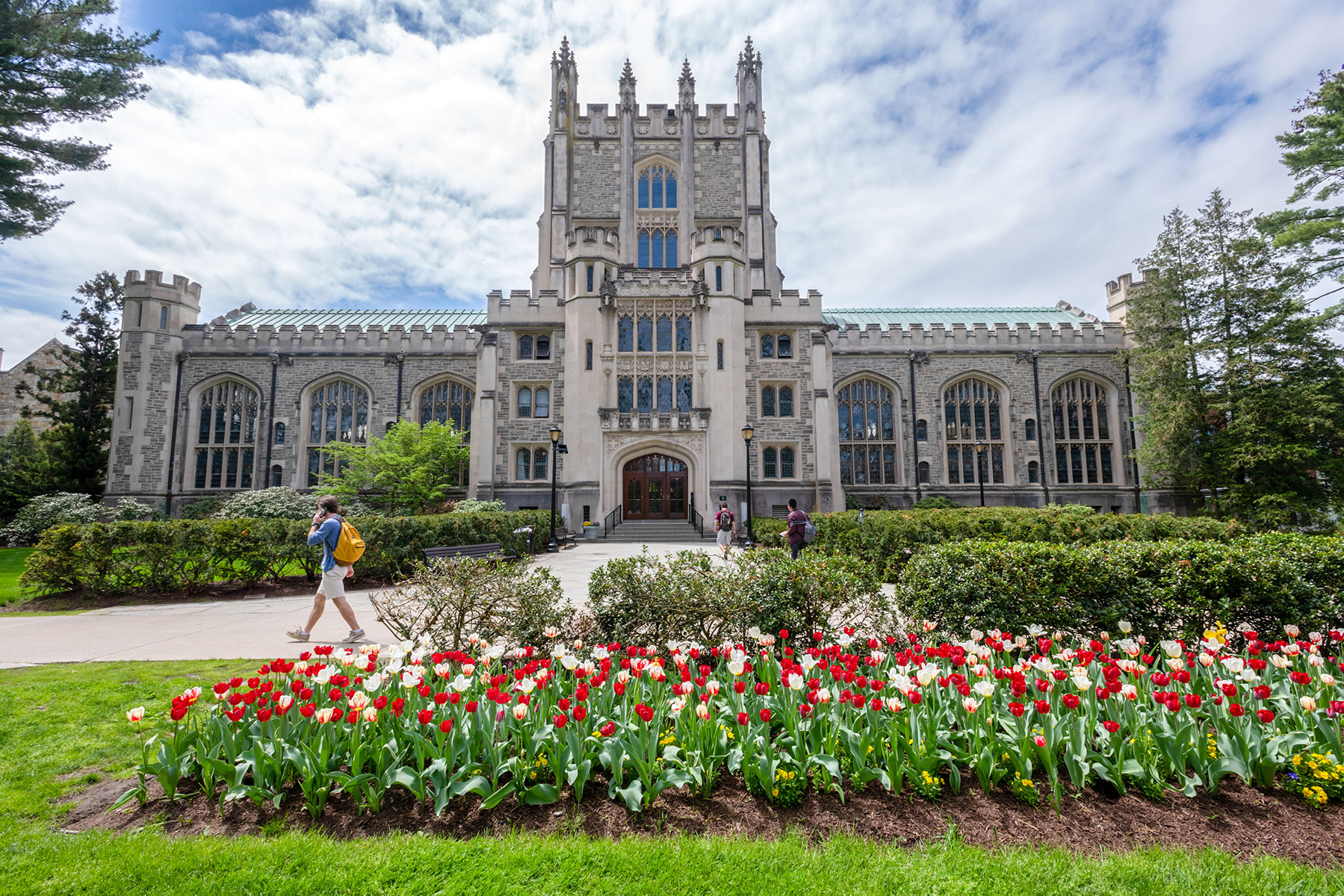 "Jane Baker Nord has been one of the College's most generous and most loyal supporters for many decades," President Bradley said. "Her gift enabling us to fund this new Chair in Media Studies is particularly significant as the College continues to enhance its multidisciplinary programs."
The gift is the latest in a series of donations Nord and her family have made to the College. Previously, she has established The Eric and Jane Nord Fund to support faculty salaries for the Music department and The Eric and Jane Nord Fund for Skinner Landscaping, and she has been a lifelong supporter of the Frances Lehman Loeb Arts Center, contributing to the building construction and an endowment for the curator of academic programs.  The Loeb Sculpture Garden is named after her mother, Hildegarde Krause, Vassar Class of 1911.
She was a volunteer for her class and a member of the Friends of the Frances Lehman Loeb Arts Center, and she served on the Committee for the 25th Anniversary of the Frances Lehman Loeb Arts Center.  
Nord said the gift was an expression of her love and admiration for the College. "I first discovered my profound love of learning at Vassar," she said, "and I am happy to be able to fund this new Chair to help Vassar continue to carry out its mission."