URSI Students Take a Deep Dive into Climate Science
Last year, Assistant Professor of Earth Science Laura Haynes spent a month on a ship in the South Pacific collecting sediment cores containing tiny marine fossils from the ocean floor. This summer, Haynes and three of her students are analyzing these fossils, called foraminifera, to learn more about the evolution of climate and ocean chemistry during the Eocene Period (40 to 56 million years ago) when the earth was much warmer.
The data Haynes and the students are gathering will be helpful in gaining insights into climate change. "Studying the evolution of rapid warming events in the past," she explained, "can inform us about the future."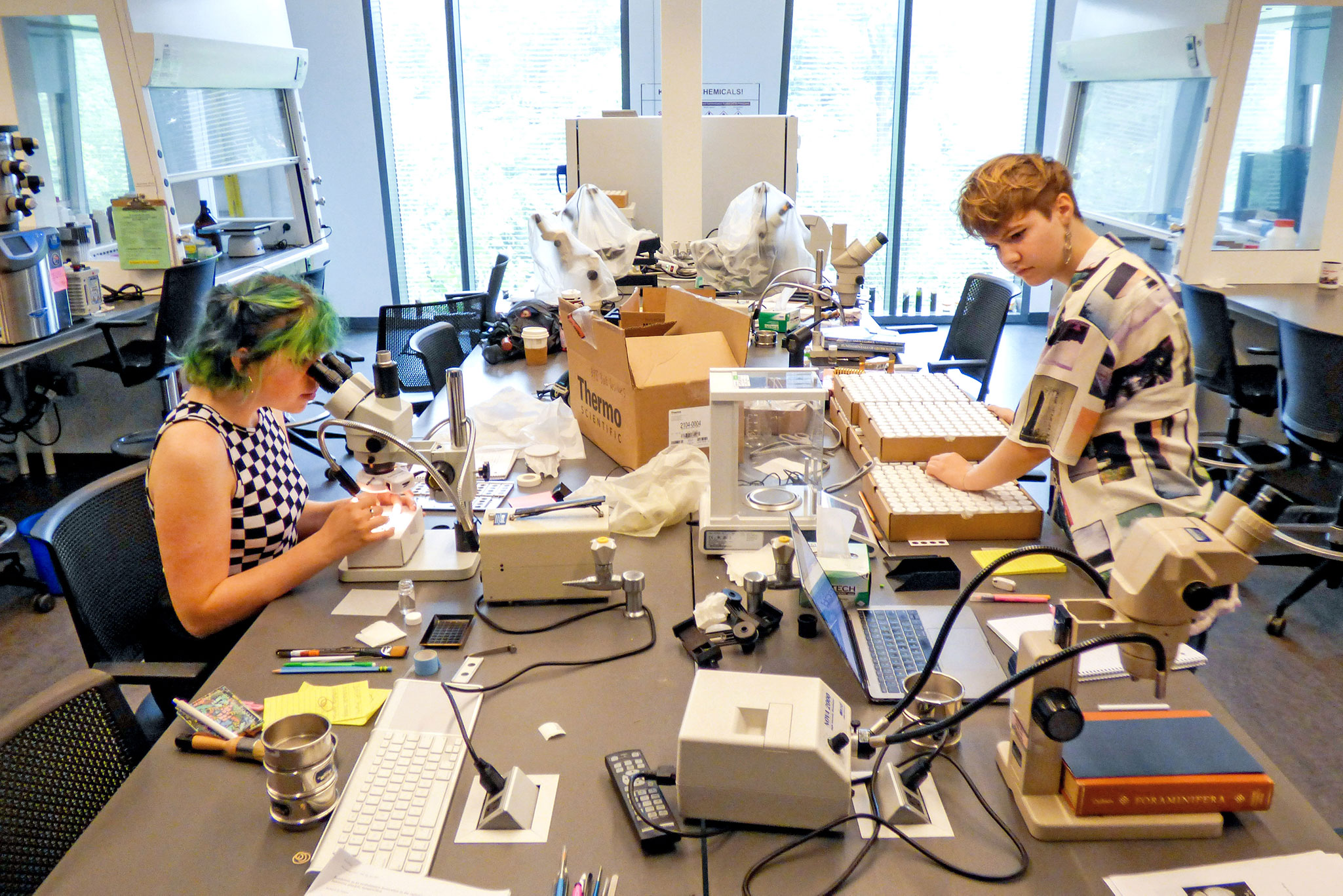 Two of the students, Elise Poniatowski '23 and Ada King '23, worked under the auspices of Vassar's Undergraduate Research Summer Institute (URSI). A third student, Carter Mucha '23, is employed as Haynes's research assistant.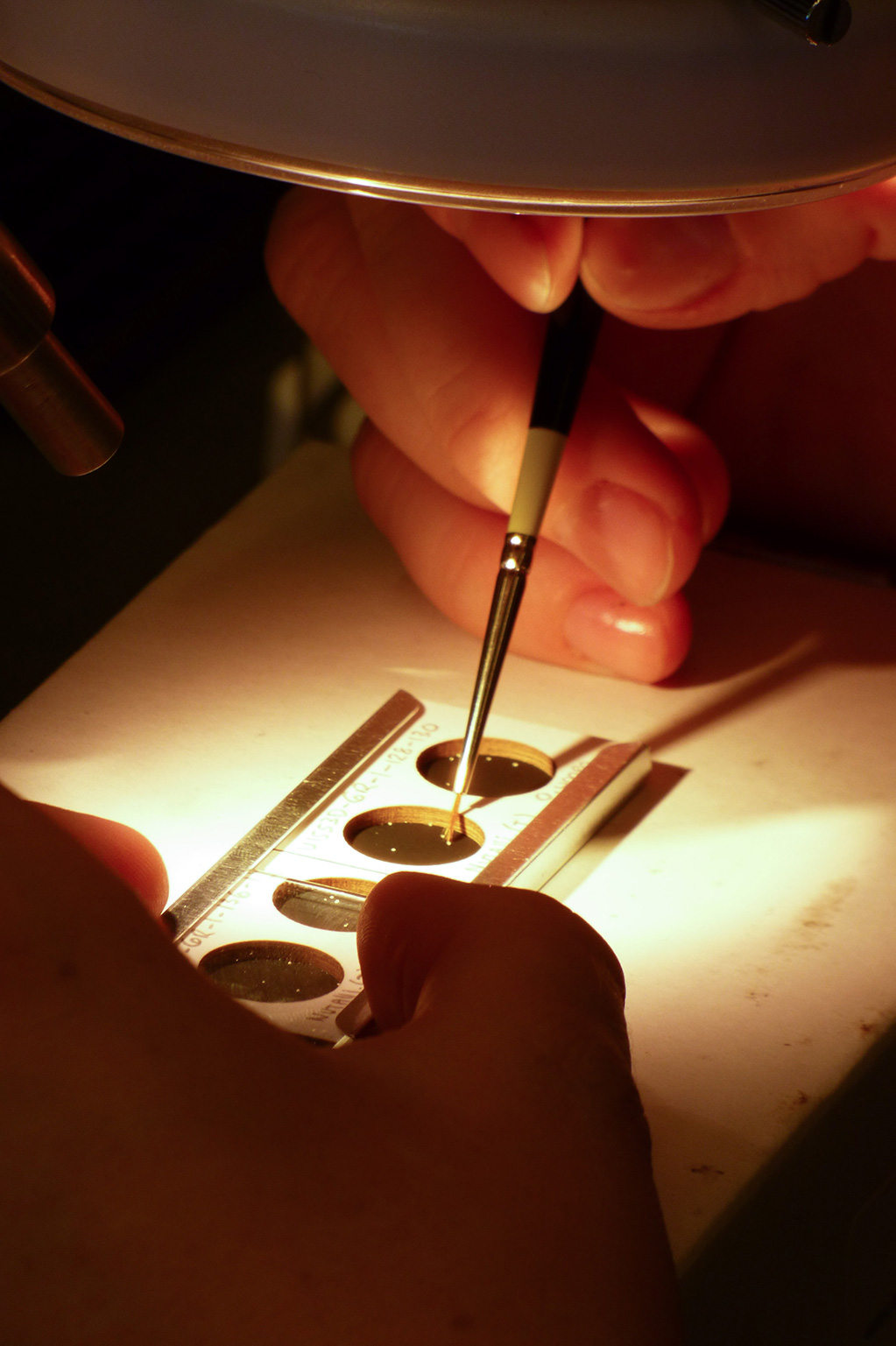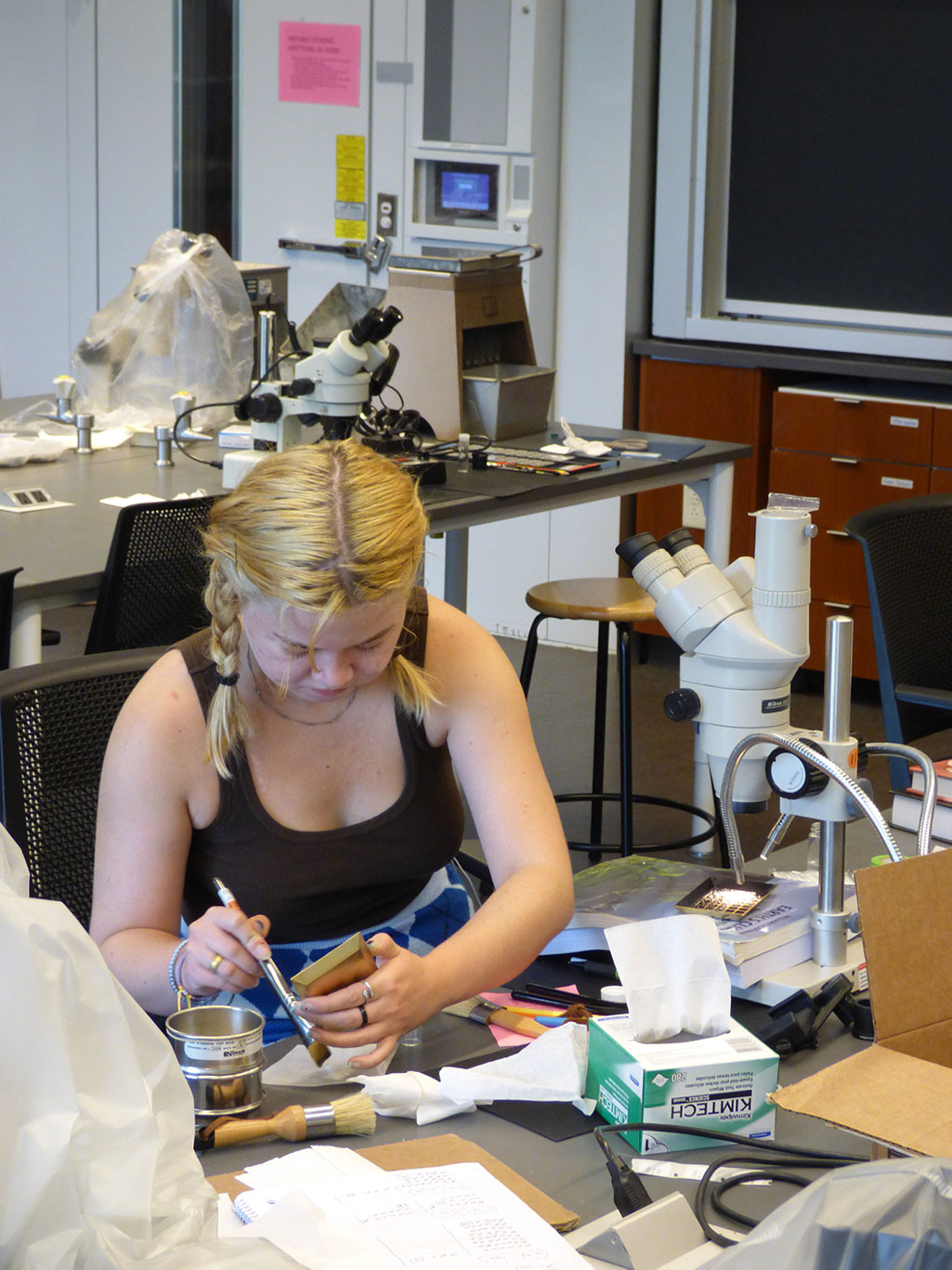 Poniatowski, an earth science major from Boston, MA, said she joined the project because climate change is a keen interest of hers. "I'm excited to have the chance to get more lab experience in paleontology, learning how species that existed long ago can answer some of the questions we have about climate change today," she said.
Poniatowski said she faced several challenges at the start of the project, but the learning curve soon flattened. "On my first day in the lab, all these tiny specimens looked alike," she said. "Now I can differentiate and finish a set of samples pretty quickly."
Poniatowski said her experience in the lab this summer differed considerably from her day-to-day academics. "It's been great to be able to focus all my energy on a single project this summer," she said. "I'm learning what it's like to be a scientist."
King, an earth science major from Manhattan, said taking part in the project had helped to convince her to pursue research opportunities after she graduates. "I came to Vassar with a general idea that I wanted to pursue science," she said, "but now I know it's something I can see myself doing in the future."
King's principal task this summer is identifying the species of marine life that lived at various levels of the ocean. "It was intimidating at first," she said, "but Laura does a good job of breaking down the tasks, and I'm learning to manage. It's definitely been a confidence-building experience."
Mucha, an earth science major from Brookline, MA, is using data from the fossils to determine whether fluctuations in ocean temperatures corresponded with changes in the earth's orbit throughout the Eocene Period. "I'm looking at how the climate of the earth changed as the earth's orbit shifted over time," she explained." I'm analyzing the data on global warming and comparing it to the changes in the earth's orbit and asking: 'Does it match up?'"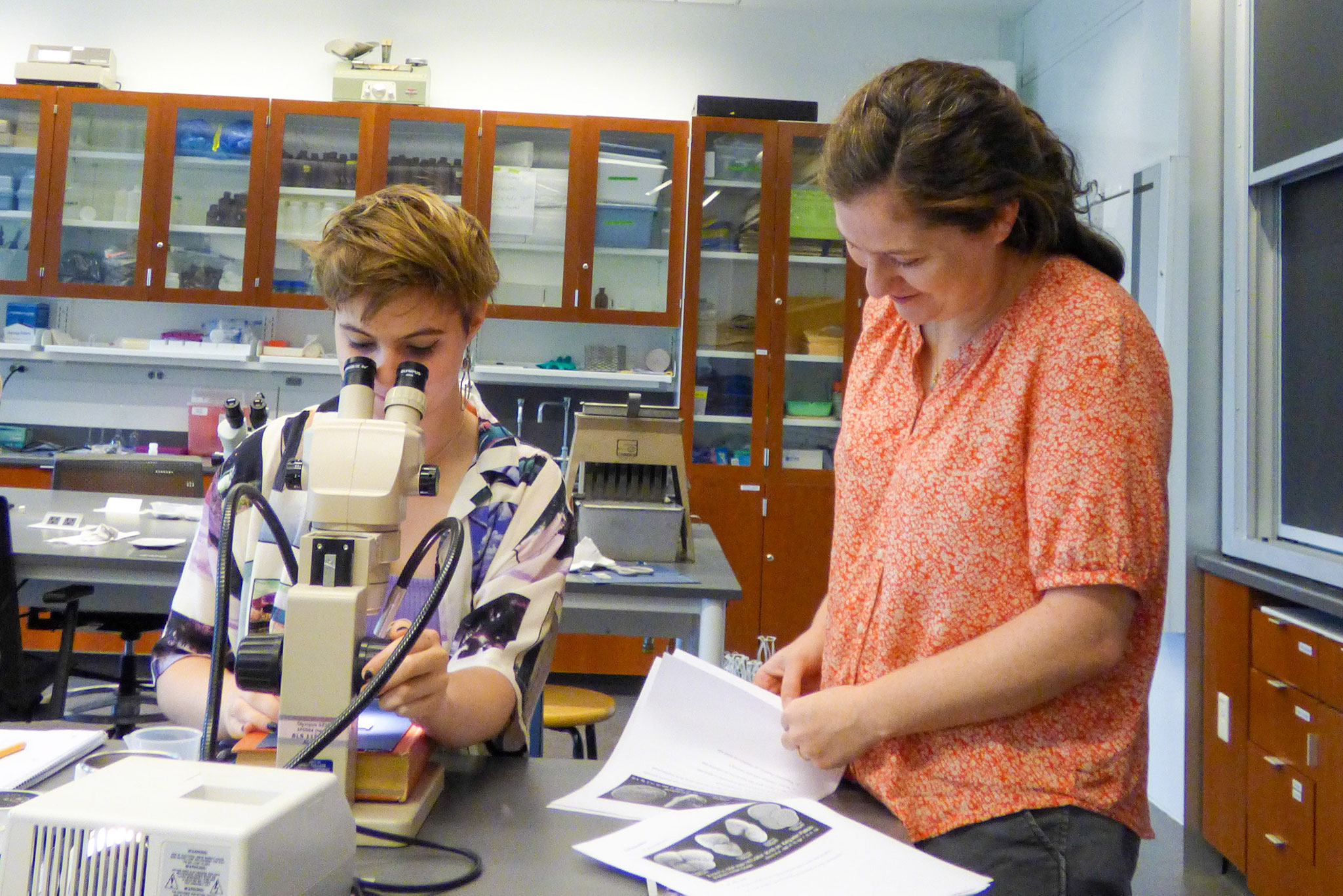 Mucha said working with the URSI students this summer had given her some fresh insights on how science happens. "One thing I've taken from this experience is that science is about collaboration," she said.
About URSI
The Undergraduate Research Summer Institute (URSI) is an 8 to 10 week, immersive program for Vassar science students to engage in cutting-edge research under the supervision of a faculty mentor. Approximately 60 students team up with over 30 faculty to explore an array of topics spanning the sciences. URSI students also participate in a wide variety of scientific workshops and social activities. In early Fall, URSI students and faculty come together with the wider community to present their research at the URSI Symposium.
URSI students have gone on to present their research at regional and national meetings, and have published their work in a variety of publications, including top-tier scientific journals. All current Vassar students who will be continuing their studies during the semester following the URSI summer period are eligible to apply.