URSI Student Researchers Help Expand Access to Important Botanical Data
Photos by Karl Rabe. Video by Damian Zapien and Jim Sulley.
For more than a century, researchers at the 8,000-acre Mohonk Preserve, located about 15 miles west of the Vassar campus, have been documenting the changing ecology of the region, maintaining a laboratory of hundreds of species of plants and animals. That documentation includes the preserve's herbarium, a collection of more than 3,000 pressed and dried plant specimens that have been collected and catalogued since the preserve was established.
Thanks to a grant from the National Science Foundation, the data contained in the Mohonk herbarium and five others in the region, including Vassar's, will soon be accessible via the internet to scientists across the globe. Some of the painstaking work to make this information available is being performed this summer by Professor of Biology Mark Schlessman and two of his students under the auspices of Vassar's Undergraduate Research Summer Institute (URSI).
For five days in June, Vassar biology majors Alison Carranza '23 and Garrett Goodrich '23 joined Schlessman and Mohonk Digitization Technician Jordan Williams at Mohonk's Daniel Smiley Research Center to document and digitize the data contained in the herbarium. Once that task is completed, photographs of the specimens and accompanying information about each one will be made available for anyone to study online through several portals, including Vassar's Digital Library and the Consortium of Northeast Herbaria.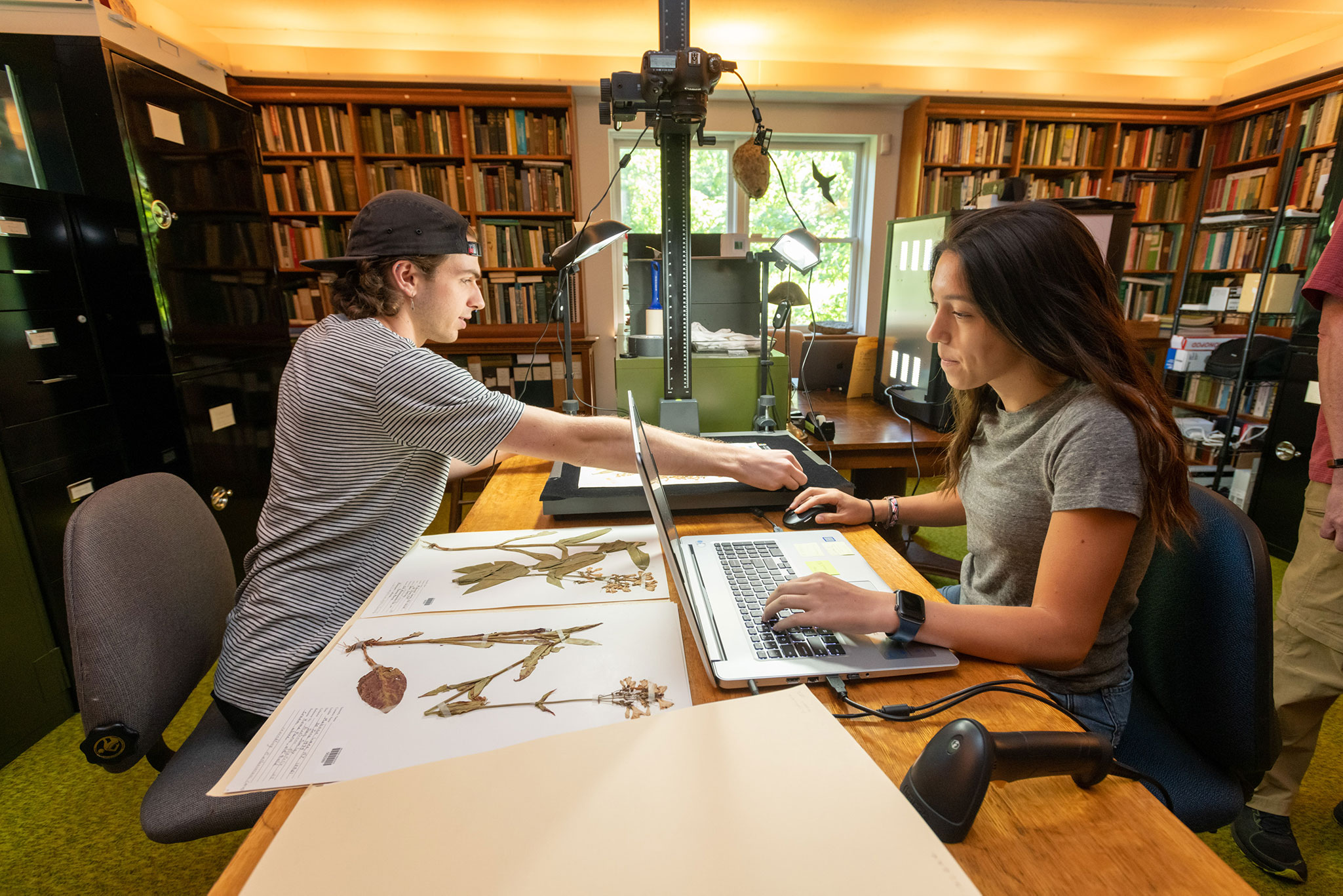 "We have enjoyed hosting Professor Schlessman and his students," Williams said. "Thanks to this collaboration, our collection will be able to be accessed by scientists in Asia or Europe-or to anyone who can't come to the preserve to study it."
Schlessman and his students are performing the same tasks this summer at the Louis Calder Center of Fordham University in New York City, the Highstead Arboretum in Redding Connecticut, and the Edmund Niles Huyck Preserve in Rensselaerville, New York.
Once the information is available worldwide, scientists can use it to study the effects of climate change, the introduction of invasive species, and other threats to the environment, Schlessman explained. "This is important work because by studying the times when plants bloomed and where they grew, we can model the effects of climate change and predict how plant distributions and flowering times will change in the future," he said. "Understanding the past effects of climate change and modeling the future helps us manage our nature preserves in a way that preserves as much biodiversity as possible."
Carranza, a biology major with a prospective art history correlate from Cranston, RI, said the work she is performing this summer has significantly enhanced her understanding of the factors that contribute to changes in the environment. "The work I'm doing gives me the opportunity to see the actual specimens I've been learning about in class and to see trends in the region over a long period of time," she said. "Taking classes is one way to learn, but this experience is a real opportunity to actually contribute to a larger network of data and create more opportunities for plant biologists to study biodiversity, phrenology, and species distribution all over the world."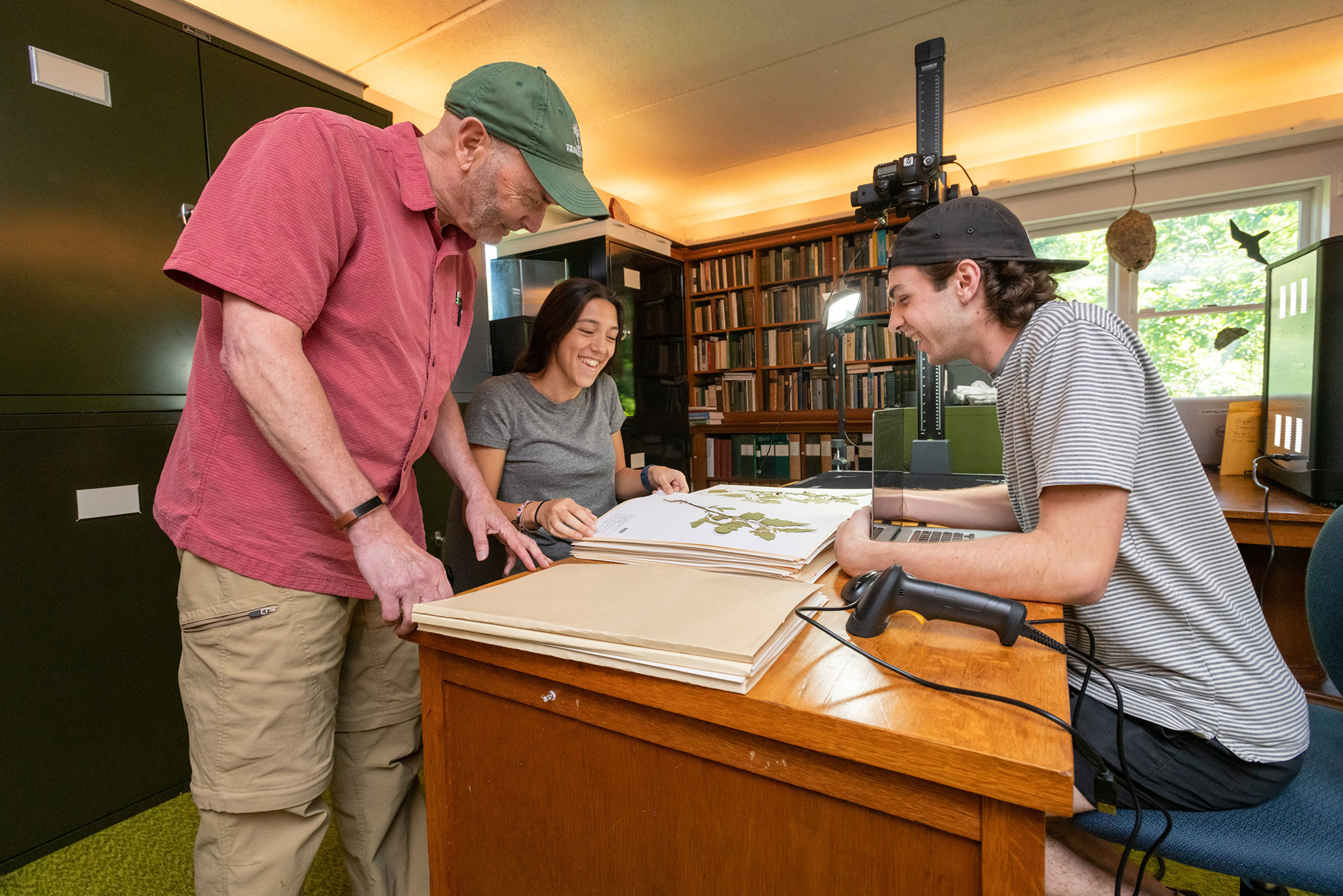 Goodrich, a biology and women's studies double major from Rancho Cucamonga, CA, said the skills he is acquiring this summer will be useful to him long after he leaves Vassar. "I've learned so much that I can apply when I go to graduate school and eventually become a botanist," he said.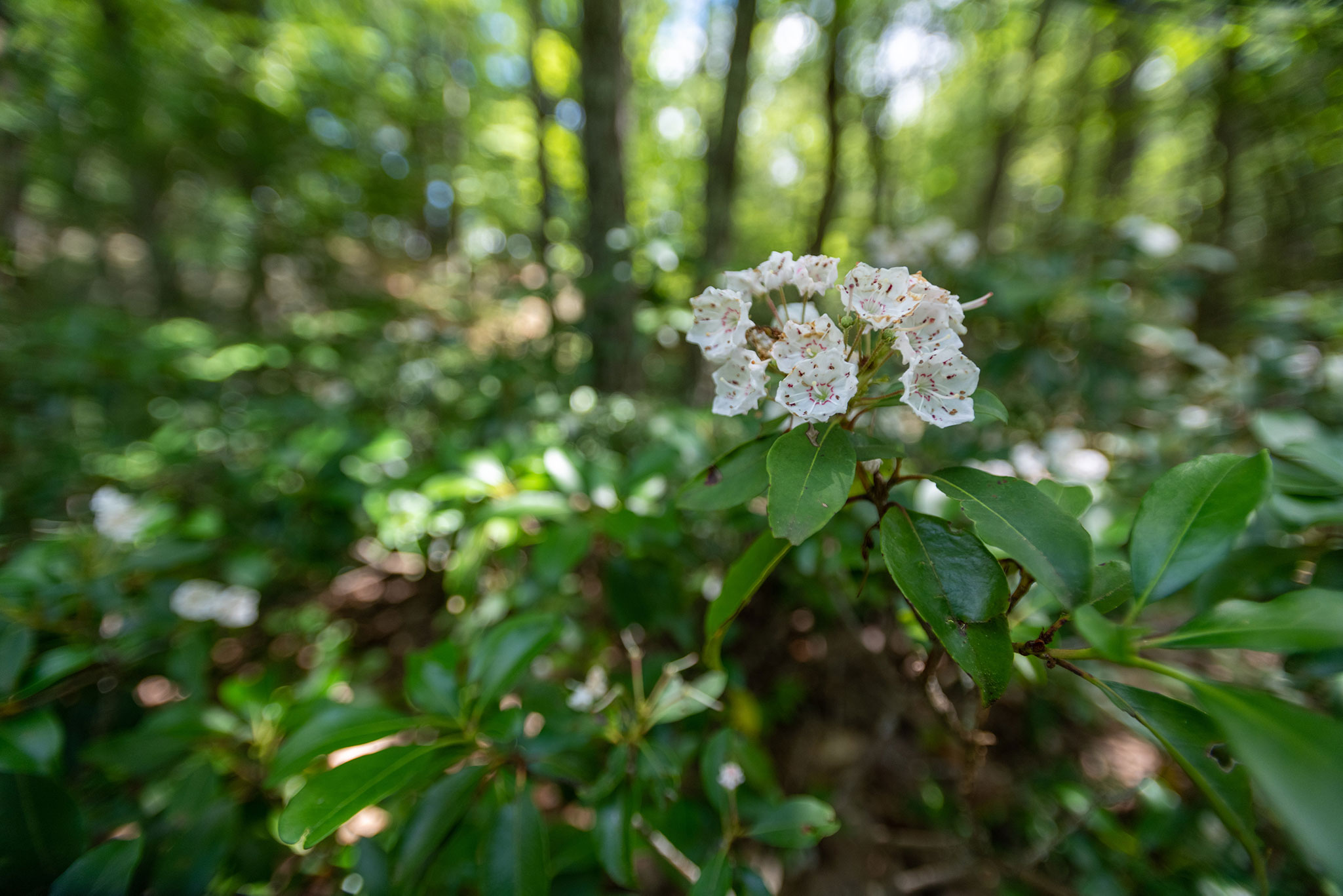 Goodrich said that one of those skills is learning how to confront roadblocks that are often encountered in research projects. "Some of the specimens we're working with are more than 100 years old and some of the cursive writing about them was hard to decipher," he said. "We had to figure out how to get around the problem, to find other ways to identify these specimens."
Carranza said that preparing the data in the herbarium for a wider scientific audience is only part of the satisfaction and enjoyment she gains from her work. "Many of these herbarium specimens are truly beautiful," she said, "and as a student of art history, I appreciate the composition and history of each specimen we work with as well."The 8,000-acre Preserve has a wealth of spectacular scenery.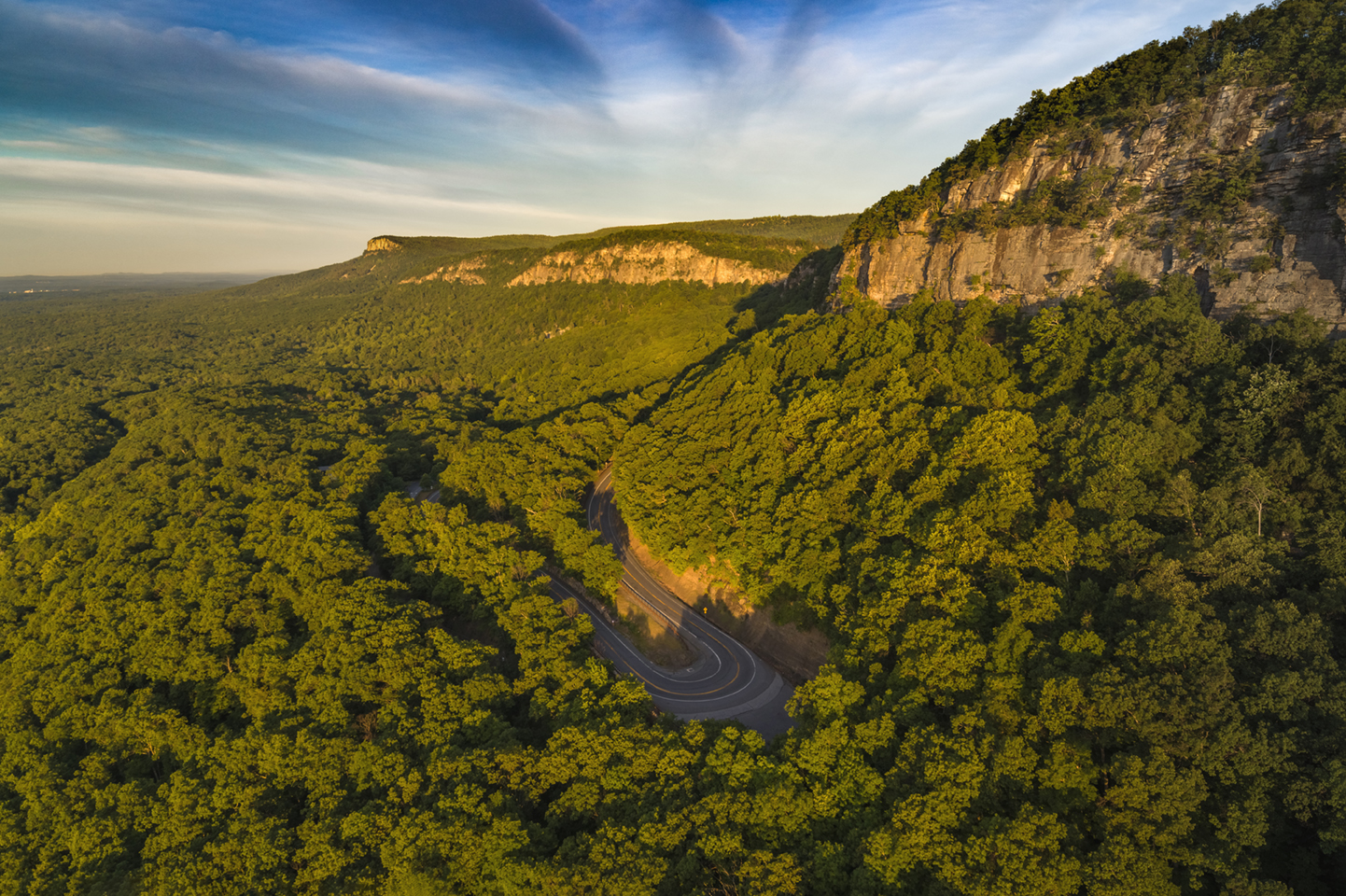 About URSI
The Undergraduate Research Summer Institute (URSI) is an 8 to 10 week, immersive program for Vassar science students to engage in cutting-edge research under the supervision of a faculty mentor. Approximately 60 students team up with over 30 faculty to explore an array of topics spanning the sciences. URSI students also participate in a wide variety of scientific workshops and social activities. In early Fall, URSI students and faculty come together with the wider community to present their research at the URSI Symposium.
URSI students have gone on to present their research at regional and national meetings, and have published their work in a variety of publications, including top-tier scientific journals. All current Vassar students who will be continuing their studies during the semester following the URSI summer period are eligible to apply