Toys Galore: Vassar Community Pitches in for the Holidays
For the past 33 years, members of the Vassar community have helped to ensure that children of local migrant farmworkers and others in the community have gifts to open for the holidays. The annual Toy Drive for the Daughters of Sarah, a local ecumenical women's group, is organized by the staff of the Office of Community-Engaged Learning (OCEL), but the donations come from students, faculty, administrators, and staff throughout the campus.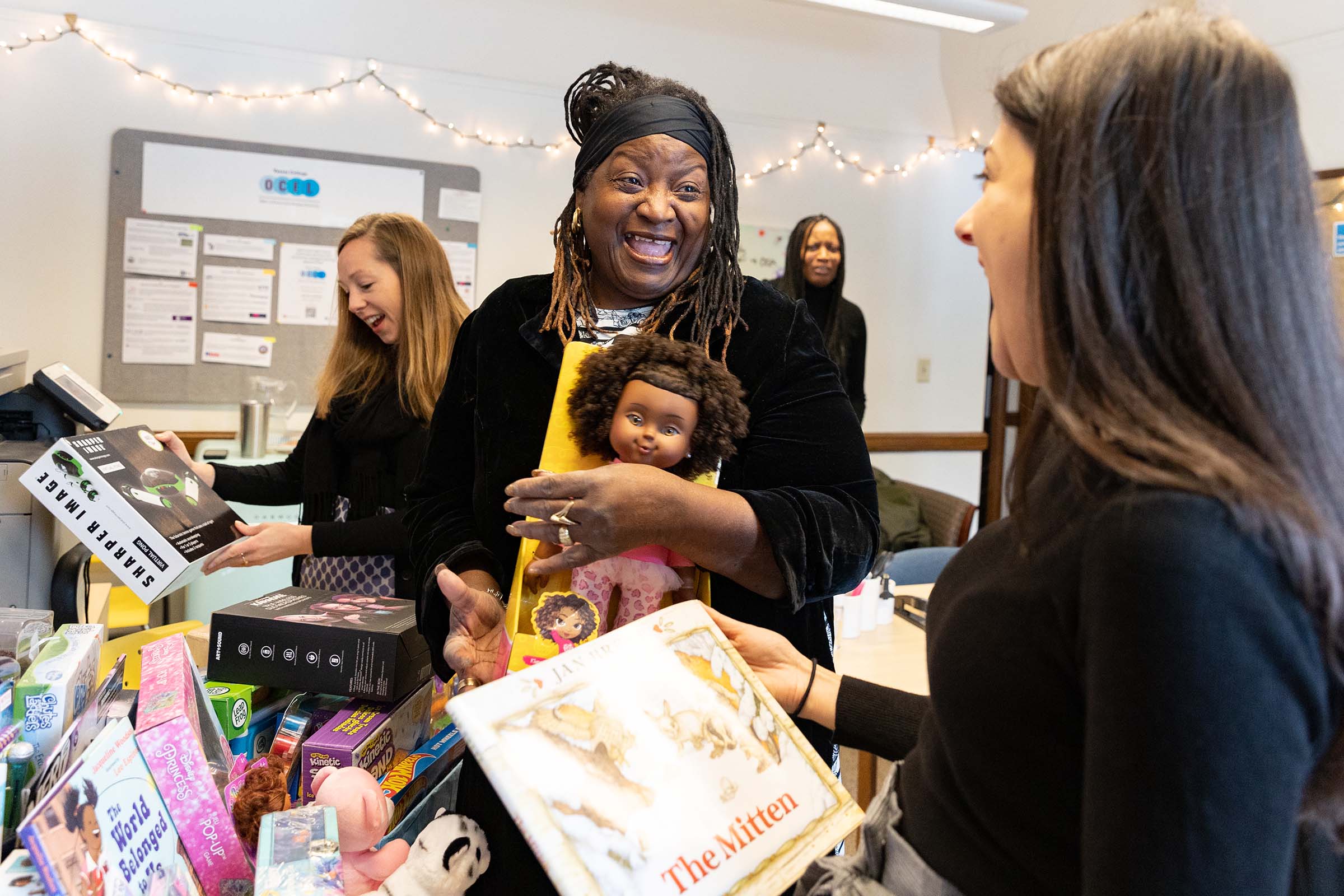 The Daughters of Sarah is a nonprofit organization that has been a long-time partner of the OCEL. The annual Toy Drive helps to support the organization's annual holiday programs.
"Members of the Daughters of Sarah have educated, empowered, and supported many women of rural families," said OCEL Director Elizabeth Cannon. "The toys are discounted 70-to-90 percent off their retail price to help support families in sharing gifts during the holiday season, and the proceeds collected from the Toy Drive help to fund empowerment workshops for women. This long-time partnership is a powerful example of how to listen to community-based organizations in the ways that we can be most supportive of their work."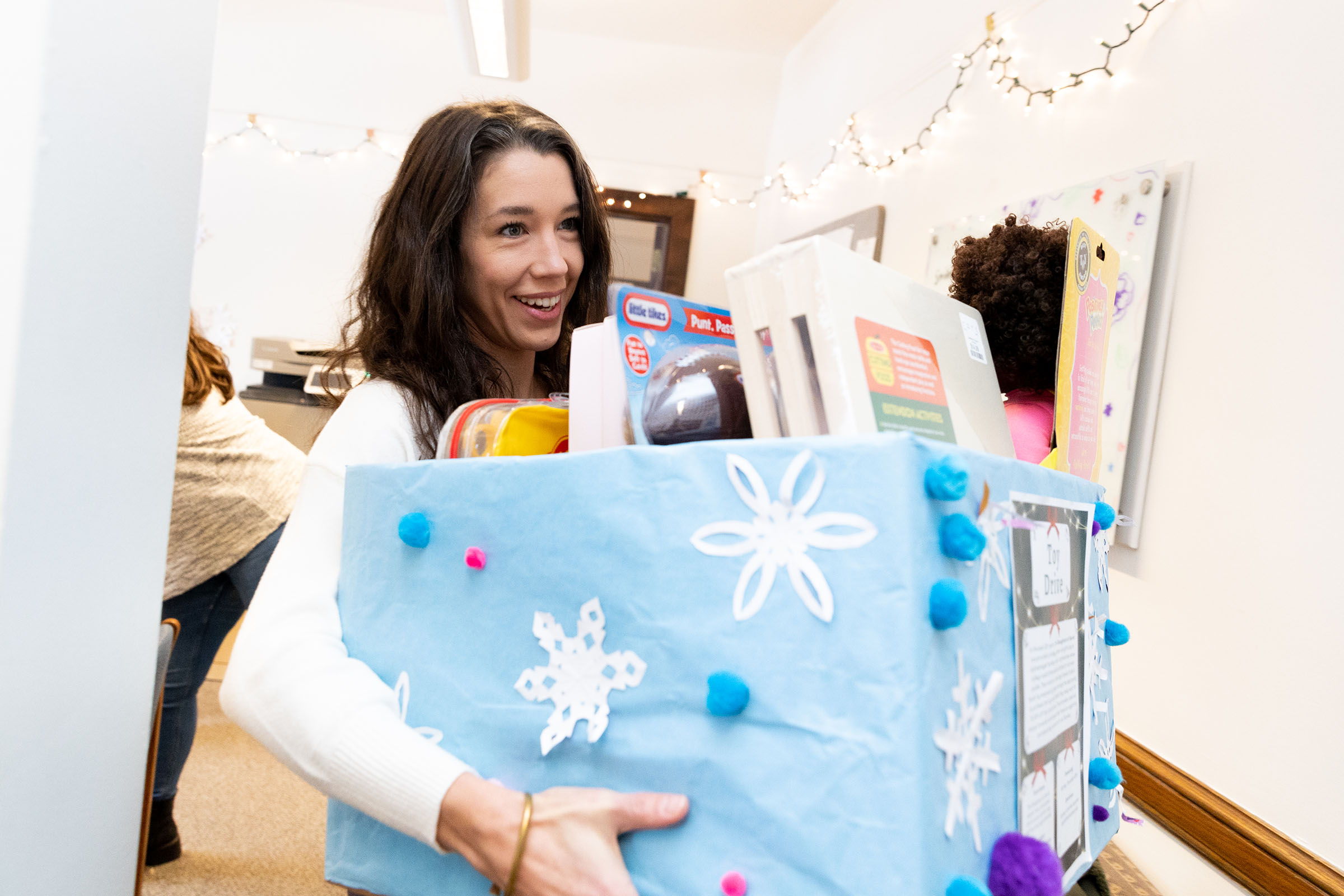 Cannon credited Amanda Goodman, OCEL Office Specialist, for her work in building Vassar's connection with the Daughters of Sarah. Goodman said many others in the Vassar community had helped to ensure the Toy Drive's success. The toys, books, gift cards, and other items that were collected at the OCEL office were picked up on December 15 by Ruth Faircloth, founder of the Daughters of Sarah and Program Director at Rural & Migrant Ministry, a statewide nonprofit organization that provides services to migrant families throughout the Hudson Valley.
Faircloth said she is grateful to the dozens of people in the Vassar community who make sure the toy drive is a success. "This project has been one of the most empowering experiences of my life," Faircloth said. "I was a child of migrant workers myself, so I know what it means to these children. Watching the parents pick out these gifts for their children is a true blessing."