Recent Grads Honored for Service Beyond Vassar's Gates
Two 2021 graduates have been formally recognized for their contributions to the local community during their time at Vassar. Sonia Gollerkeri '21, of Boston, and Cara Moore '21, of New York City, were recipients of the 2021 Frances Aaron Hess '53 Awards.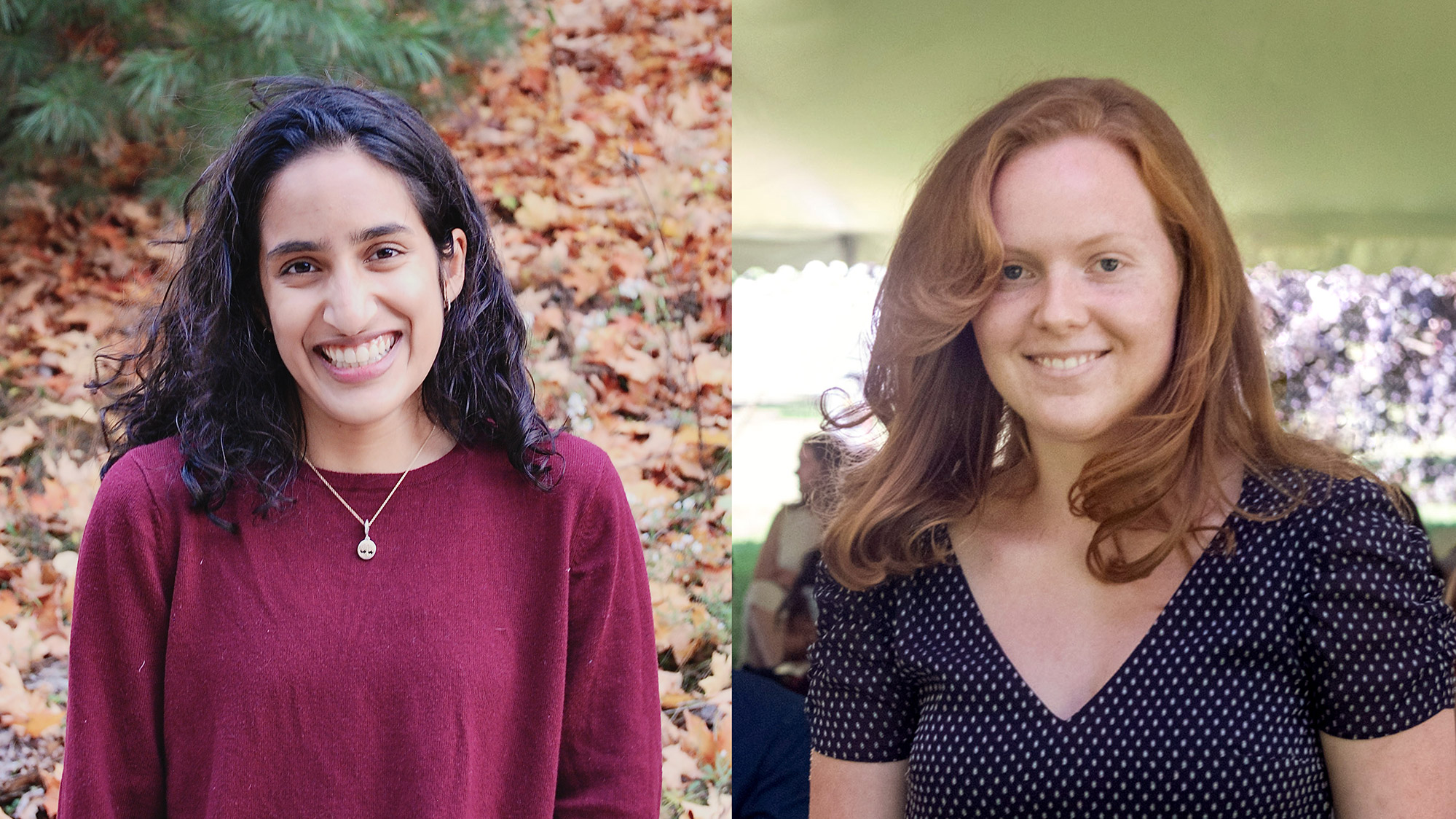 The honor is bestowed annually on a student or students who have made significant contributions as volunteers beyond Vassar's gates. It includes a $1,000 contribution of the winners' choice to a local nonprofit agency.
Gollerkeri, a biology major, was a member of the Vassar Haiti Project for four years, organizing events and initiatives to benefit residents of the northwest region of Haiti. She also worked as a Vassar Community Fellow for the Poughkeepsie Mothers Project, an agency that runs nutrition programs for expectant mothers in the local community. Gollerkeri's $1,000 donation was made to the Vassar Haiti Project.
Moore, a biology major and a member of Vassar College Emergency Medical Services (VCEMS), was honored for organizing contact tracing efforts on the Vassar campus and in the local community in conjunction with the Dutchess County Medical Reserve Corps following the outbreak of the COVID-19 pandemic. Moore plans to attend medical school as well as pursue a master's degree in public health. She designated Sparrow's Nest of the Hudson Valley, a nonprofit agency that prepares and delivers meals to people battling cancer, as the recipient of her $1,000 donation.