New Loeb Staffer Will Help Art Center Become More Welcoming and Inclusive
Over the past several years, the Frances Lehman Loeb Art Center has ramped up its outreach efforts to the local community. This summer, the Loeb took another key step in that direction with the hiring of Amanda Potter as the inaugural Putnam Assistant Director of Learning and Community Engagement. The new position is funded by Kathy Zillweger Putnam '75, Trustee of the College and Co-Chair of the Loeb Leadership Council, and her husband, George Putnam III, a business executive and publisher.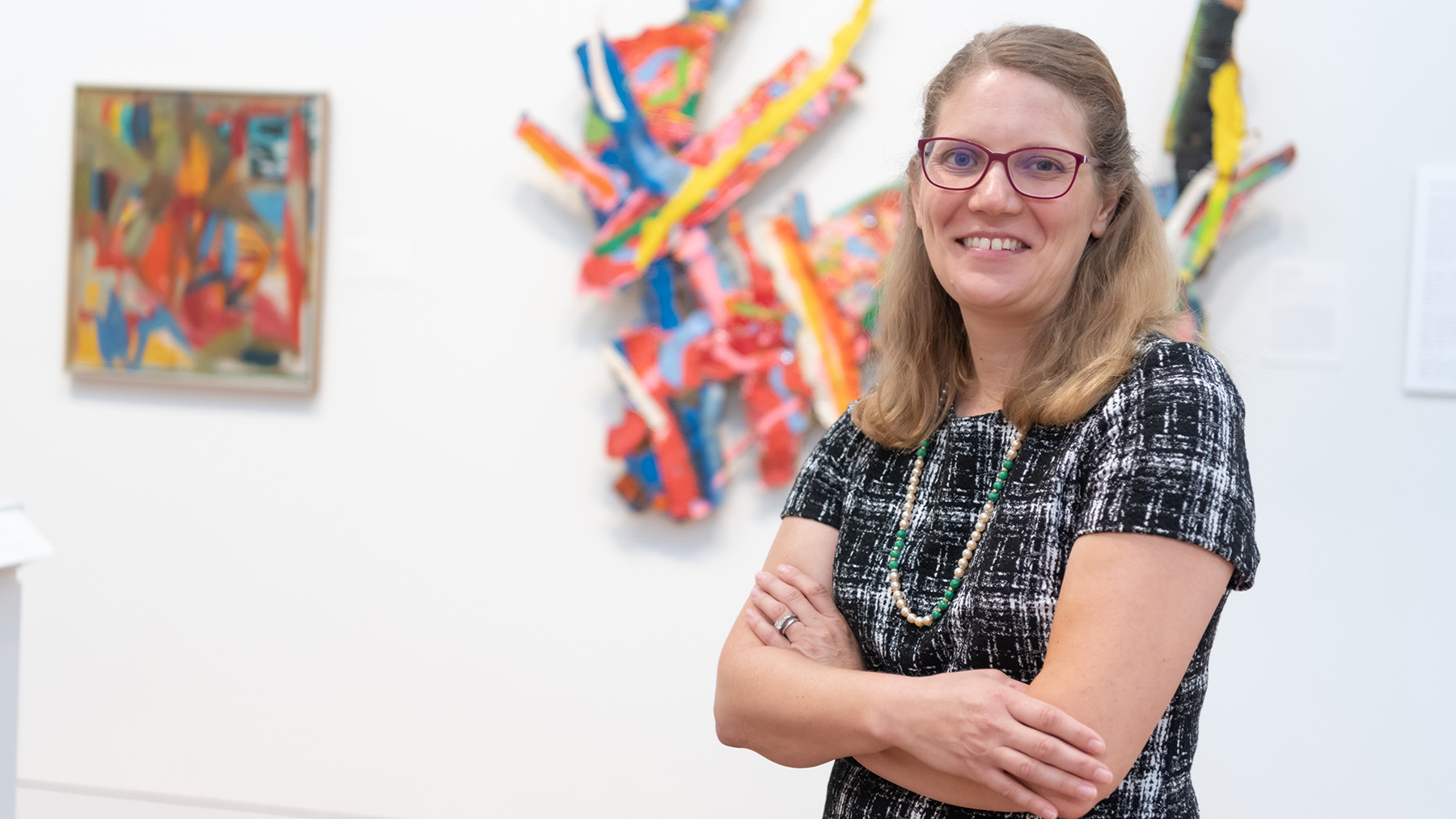 Before coming to Vassar, Potter served for six years as Curator of Education and Interpretation at the Zimmerli Art Museum at Rutgers, the State University of New Jersey, where she focused on increasing access and inclusion at the museum through a variety of events and programs that served the local school district and the greater New Brunswick community.
Previously, Potter spent 10 years as the Educator for Public and University Programs at the Ohio State University's Wexner Center for the Arts. She also worked at Kidspace at the Massachusetts Museum of Contemporary Art, at the Williams College Museum of Art, and at Dartmouth College's Hood Museum of Art. She holds a BA degree in Art History from Dartmouth College and a master's degree from the Graduate Program in the History of Art at Williams College.
Mary-Kay Lombino, the Loeb's Deputy Director and the Emily Hargroves Fisher '57 and Richard B. Fisher Curator, said Potter's appointment represented "a shift in the way we think about everything we do. Audience engagement is the driver of all our programs, and Amanda and her team will be working closely with the curators to develop interpretation for all of our exhibitions and displays of the collections and determining how to involve the community in that discourse."
As one example of this shift, Lombino noted that Potter would be training the Loeb's student docents, who lead tours of the museum. The title of that job has been changed to "guide," and the students will be trained to encourage visitors on these tours to pose their own questions and offer their own interpretations of the works of art they are viewing. "The change in terminology reflects our desire for the Loeb to be a more welcoming and inclusive institution," Lombino said. "More and more, the visiting public wants that kind of experience, and this shift in how our guides lead these tours will enable us to make more meaningful connections."
Potter said she is eager to continue the work in community engagement that leaders of the Loeb have started. "Mary-Kay and many others at the Loeb have laid a great foundation for my work, and I am excited to build on their efforts," she said. "For example, I look forward to building stronger ties with the Poughkeepsie City School District and other community organizations. There is a lot of potential for exciting collaborations that bring us out into the community more."
Potter said she hoped to launch a program in local schools similar to one she oversaw at Rutgers. "I'd like to develop a program that brings every fourth-grade student in the area here to the Loeb," she said. "I've run programs like that in the past, and many years later you see the impact of that work as these students return to the museum."
T. Barton Thurber, the Anne Hendricks Bass Director of the Loeb, said Potter will be actively involved in Vassar's commitment to diversity and inclusion, both at the College and in the community. "Amanda's position meshes with our engaged pluralism initiatives," Thurber said. "She has already joined EPI's Bridging Campus and Community working group, which is striving to make stronger connections with the community. We have already developed relationships with such community groups as Celebrating the African Spirit, the Dutchess County Historical Society, and local schools, and Amanda will work to enhance those relationships."
Potter said she would also be exploring ways to use art as a vehicle for mental well-being for students on the Vassar campus as well as the surrounding community. "I want to be able to show all of our audiences how participating in the arts can enrich their lives," she said. "Anxiety and stress are often part of the college experience, and I think the Loeb can be a resource for combating that, perhaps in partnership with others at Vassar like the Office of Religious and Spiritual Life and Contemplative Practices. I'll be constantly looking for ways that we can engage all of our audiences in positive ways."