New Faculty Apartment Building Delights College and Community Alike
When Anne Kietzman was hired as Vassar's field hockey coach this summer, she had no trouble finding suitable housing. Kietzman will be one of the first to be moving into the College's new 40-unit apartment building for faculty and staff, located just off campus at the corner of Hooker and Raymond avenues. "Shortly after I accepted the job, I visited this beautiful building, and I knew it would be the perfect place for my family," she said.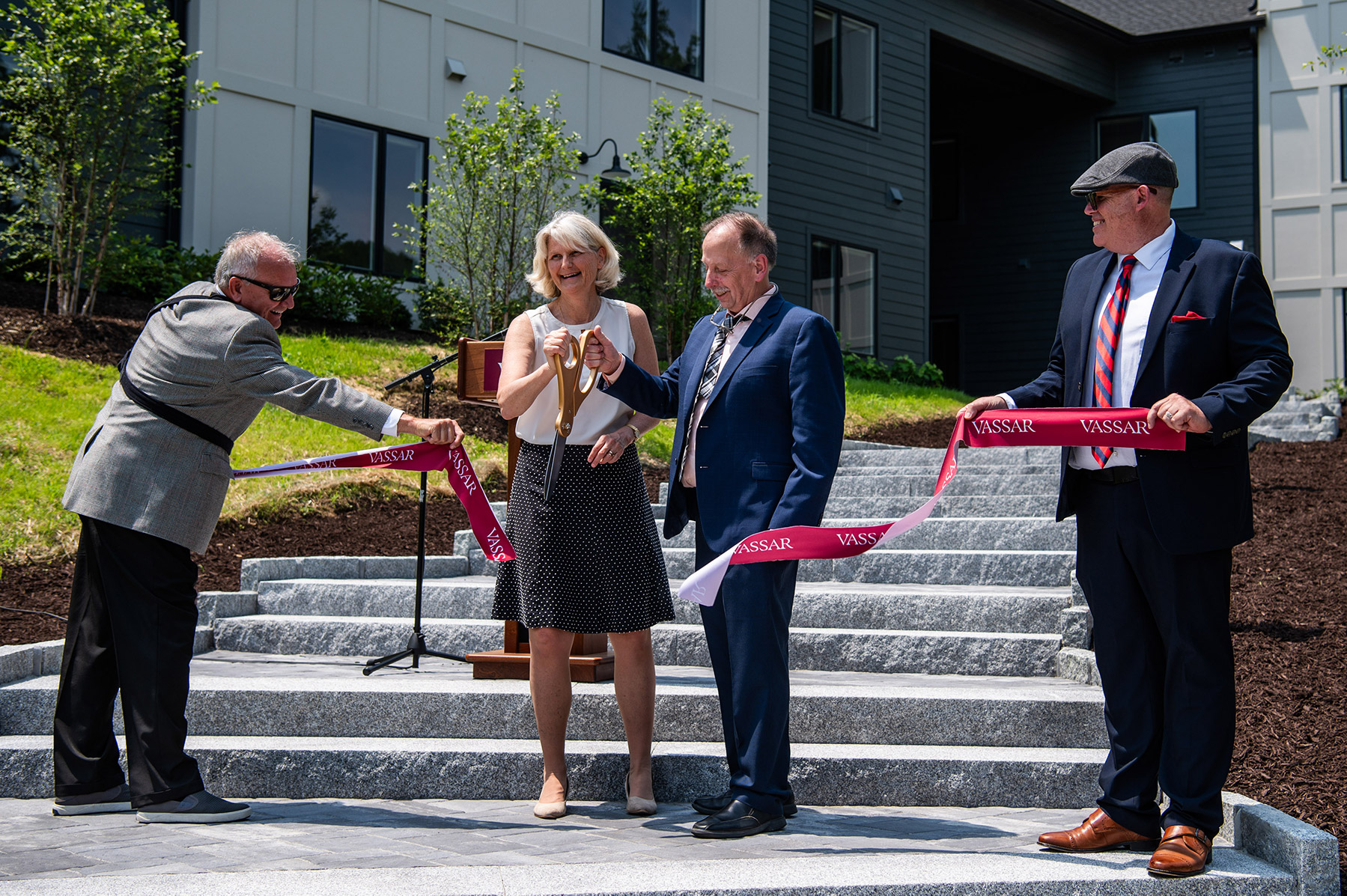 Kietzman joined College officials, local elected officials, and others who took part in the planning and construction of the state-of-the-art facility at a ribbon-cutting ceremony on July 12. President Elizabeth Bradley and Town of Poughkeepsie Supervisor Jay Baisley did the honors with a giant pair of scissors. "I'm thrilled to see us open this building," Bradley said. "This project symbolizes how Vassar is working hard to be part of the community, to shape and be shaped by it."
Baisley praised Bradley and others at Vassar for their ongoing spirit of cooperation with the town government and others in the community. "The vision President Bradley has had since she arrived at Vassar to work with the community truly makes the College a part of this community," he said. "This project ran smoothly all the way through, and I look forward to a partnership with Vassar for many years to come."
The four-story, 56,000-square-foot building contains one-, two-, and three-bedroom units, as well as one four-bedroom apartment with individual entrances reserved for temporary visitors who will be on campus for one or two semesters. Each unit is equipped with energy-efficient washers, dryers, hot water heaters, and electrical systems that will help Vassar achieve its goal of carbon neutrality by 2030, Bradley said. The facility also has a community room, a large storage area, a gym for yoga and other physical exercise, and an outdoor playground for children.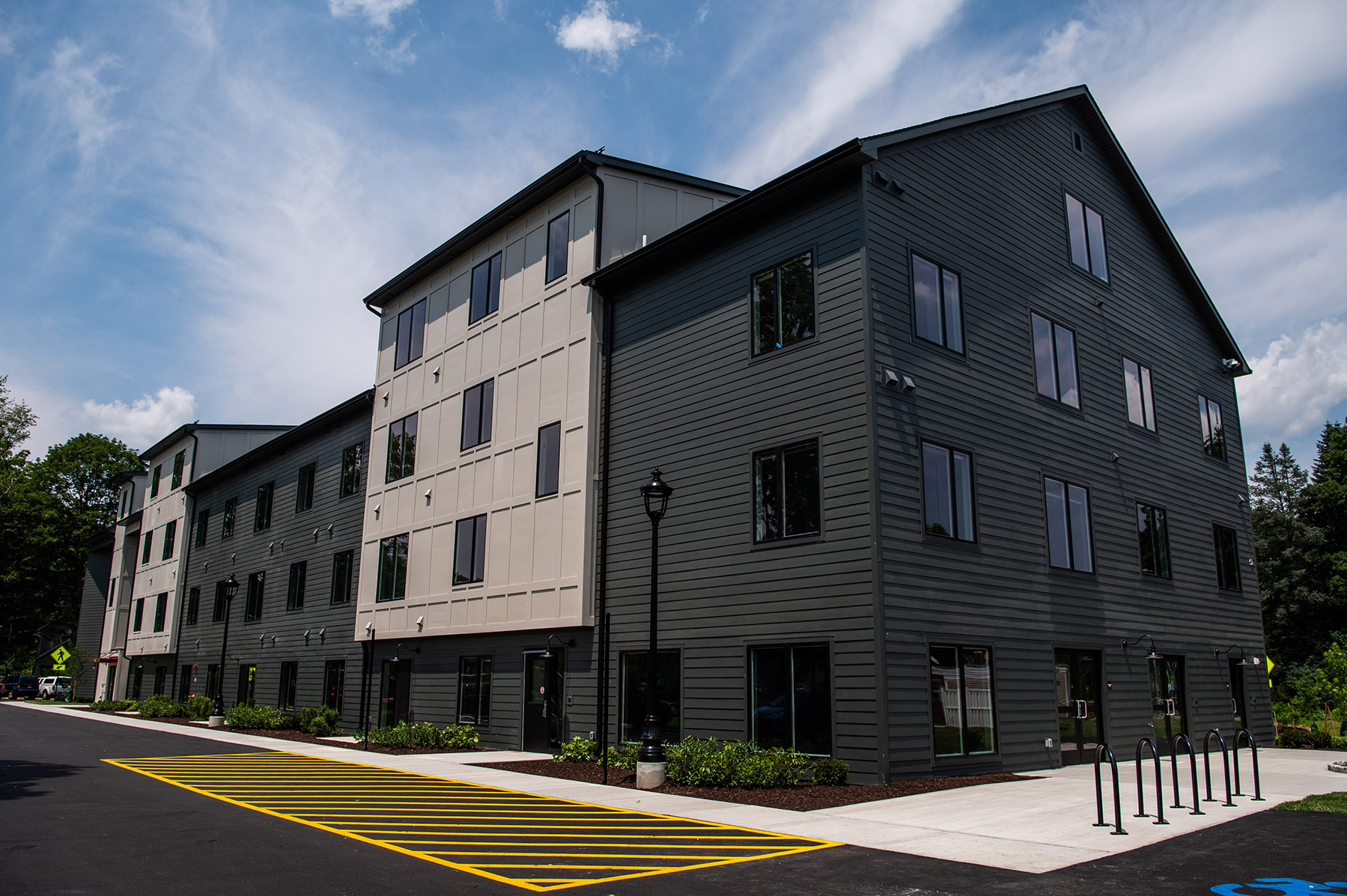 The facility was designed by the architectural firm Liscum McCormack VanVoorhis (LMV) of Poughkeepsie. Baxter Building Corp. of Poughkeepsie was the contractor for the project. Administrative tasks were handled by David Kaminski of TC Development Corp.[KS3] , also of Poughkeepsie. Anthony Ripley from Vassar's Department of Facilities Operations served as project manager.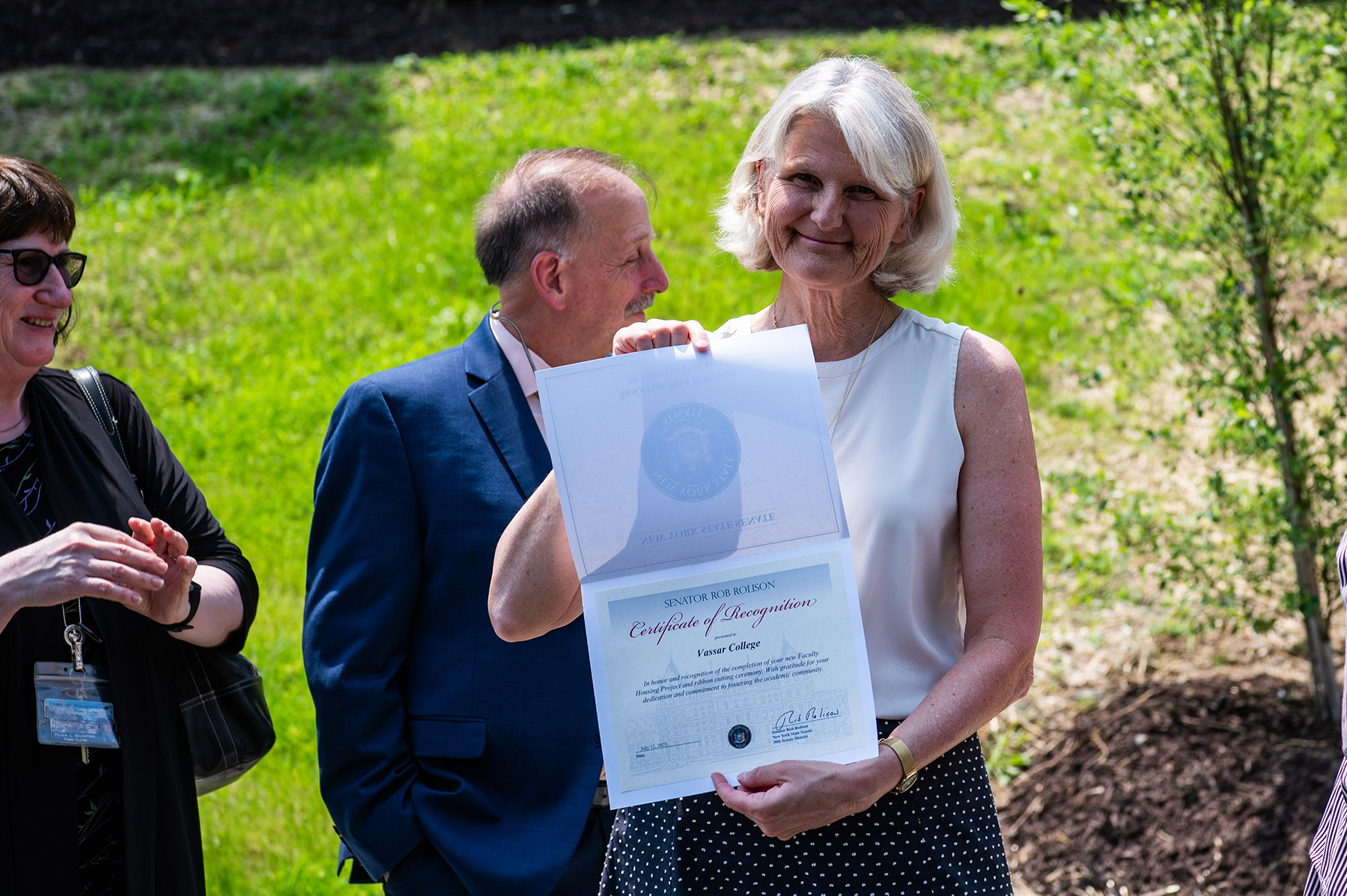 Following the ceremony, Matthew Tether, AIA, Senior Architect at LMV, lauded everyone involved in the project. "This building opened on schedule because of the outstanding cooperation fostered by Baxter, LMV, and the College," Tether said.