Lynn Straus '46: A Life of Giving
Alum's generosity leaves a legacy at the Loeb.
Lynn Straus '46 was a philanthropist, an adventurer, an avid art collector, and a tireless champion of early childhood education. An enthusiastic member of the Frances Lehman Loeb Art Center at Vassar who donated many works of art, Straus leaves behind a legacy that will extend well beyond the campus community. She passed away on January 28, 2023, at the age of 97, and is celebrated as an alum whose ties to Vassar continue to inspire and encourage today's students.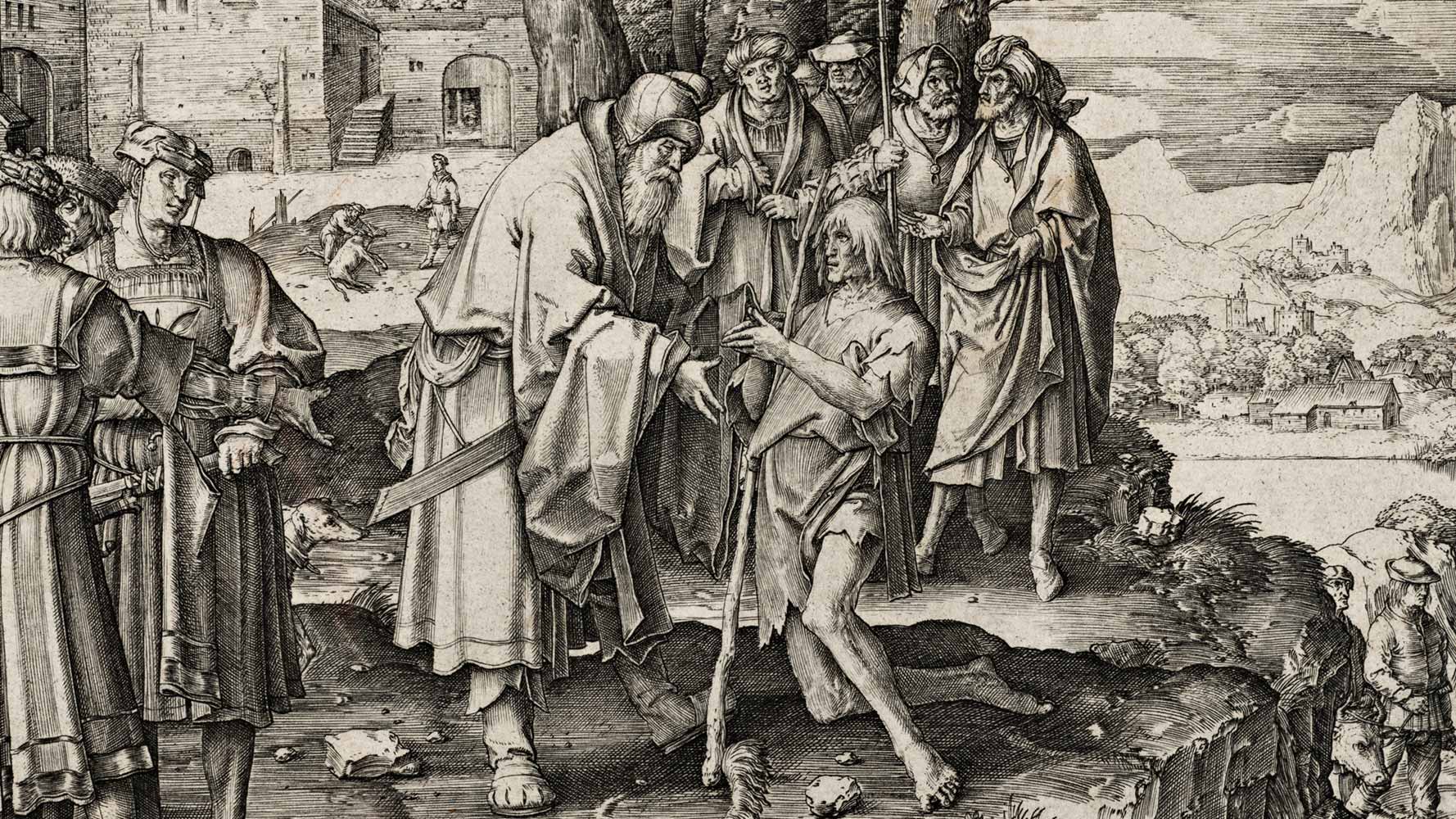 After graduating from Vassar, Straus received her Master of Science degree from Bank Street College of Education. She was director of the Village Fours in Mamaroneck, New York, which became the model for the Head Start program. She met and fell in love with her late husband, Philip Straus Sr., and they shared 54 years together before his passing in 2004. 
The Strauses were ardent philanthropists, often gifting Vassar and Harvard University (Philip's alma mater) works of art and contributions to support annual giving, special capital projects, and endowments. Lynn dedicated her time to Vassar by serving as a member of the Board of Trustees and on her Class Reunion Gift Committee. She and Philip supported the renovation of campus buildings, including the restoration of Gordon Commons Dining Hall's second floor ceiling to its original architectural splendor. They were the lead donors to the Exploring Transfer program, an initiative to give community college students a chance to explore opportunities at a four-year liberal arts college.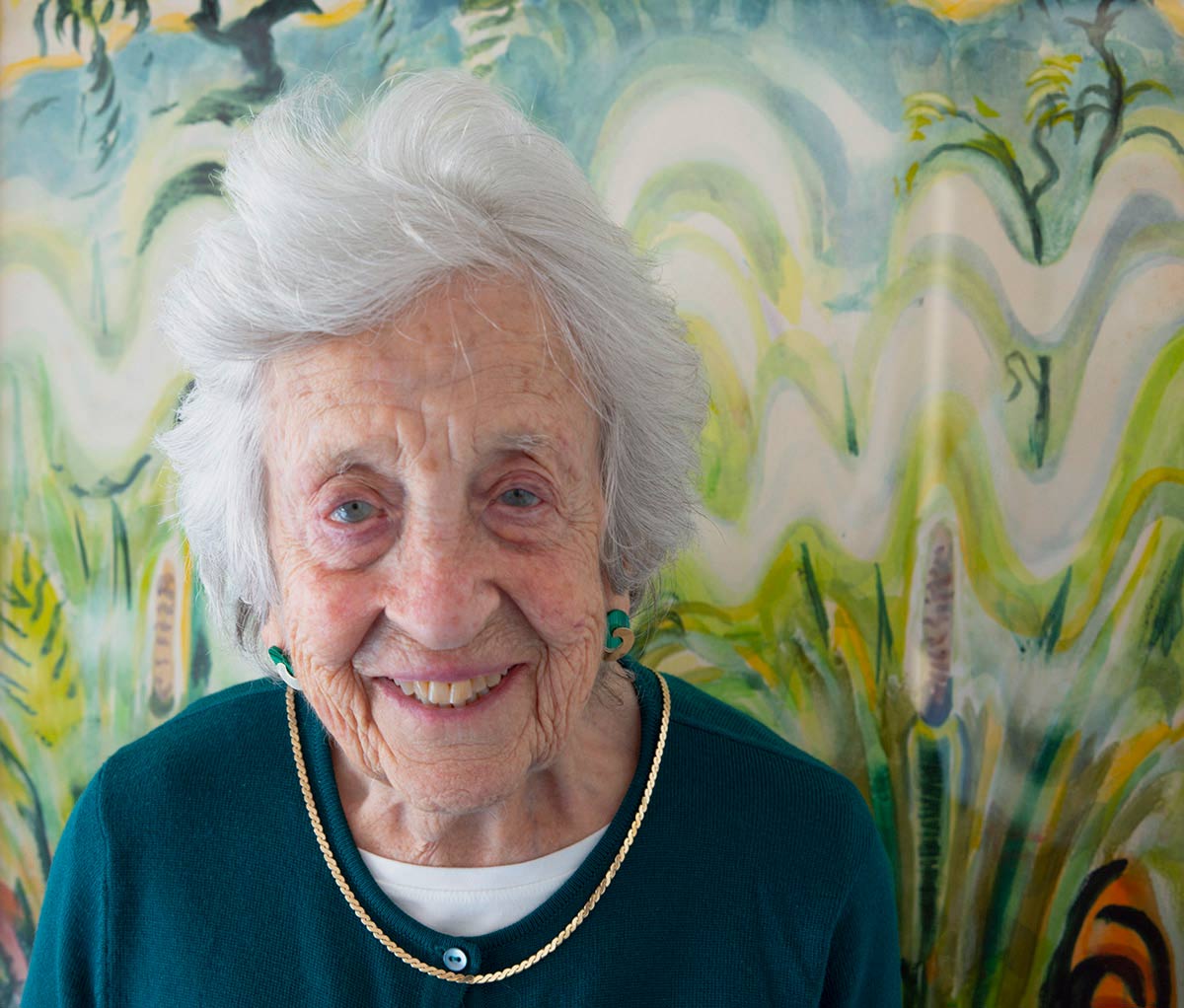 But the Loeb held a special place in Lynn Straus's heart. 
For years, Straus was an active member of the Friends of Frances Lehman Loeb Art Center. She played a pivotal role on its advisory board for nearly a decade. In honor of her 50th reunion, the Strauses endowed the Philip and Lynn Straus Curator of Prints and Drawings position, currently held by John Murphy.
Beginning in 1983, the couple donated countless works of art from artists such as Edvard Munch, Albrecht Dürer, Helen Frankenthaler, and more. 
"Their impact has been truly transformational," said T. Barton Thurber, the Anne Hendricks Bass Director and Lecturer in Art for the Loeb Center. "Ranging from old master prints to German Expressionists, all of the nearly 50 objects are of the highest quality and many are unique examples by some of the greatest artists in the history of art. The opportunity for Vassar students, faculty, and other visitors to examine and enjoy these objects firsthand is immensely meaningful, and creates a lasting legacy for generations to come."
At her memorial service, Philip Straus Jr., one of Lynn and Straus Sr.'s children, asked the crowd of roughly 150 people to stand if his mother's generosity had helped any person or family get through school. 
"I think a third of the audience stood up. She really cared about helping other people," Straus said. "My parents were very connected to the Jewish tradition of giving and being good to other people. She stayed involved in Bank Street and Vassar because of her connections and because of how important she thought education was for other people." 
Lynn Straus's bequest gave Ruby Funfrock '24 the opportunity to experience masterworks of art firsthand. As the summer 2023 Ford Scholar/Pindyck Fellow at the Loeb, Funfrock had two main projects: looking into 1930s photographs and prints for a fall display and exploring Lynn Straus's bequest.
"For a summer project, we had Ruby focus on one aspect of the gift: the prints by Edvard Munch and the German Expressionists inspired by him," John Murphy, who worked closely with Funfrock over the summer, said. "Those works connect to the longer German woodcut tradition, which are also represented in works Lynn has given over the years, including a magnificent early 16th-century chiaroscuro woodcut by Hans Wechtlin." 
Funfrock had originally come to Vassar interested in studying biology before making the leap to art history. She dreams of working in a museum after graduation.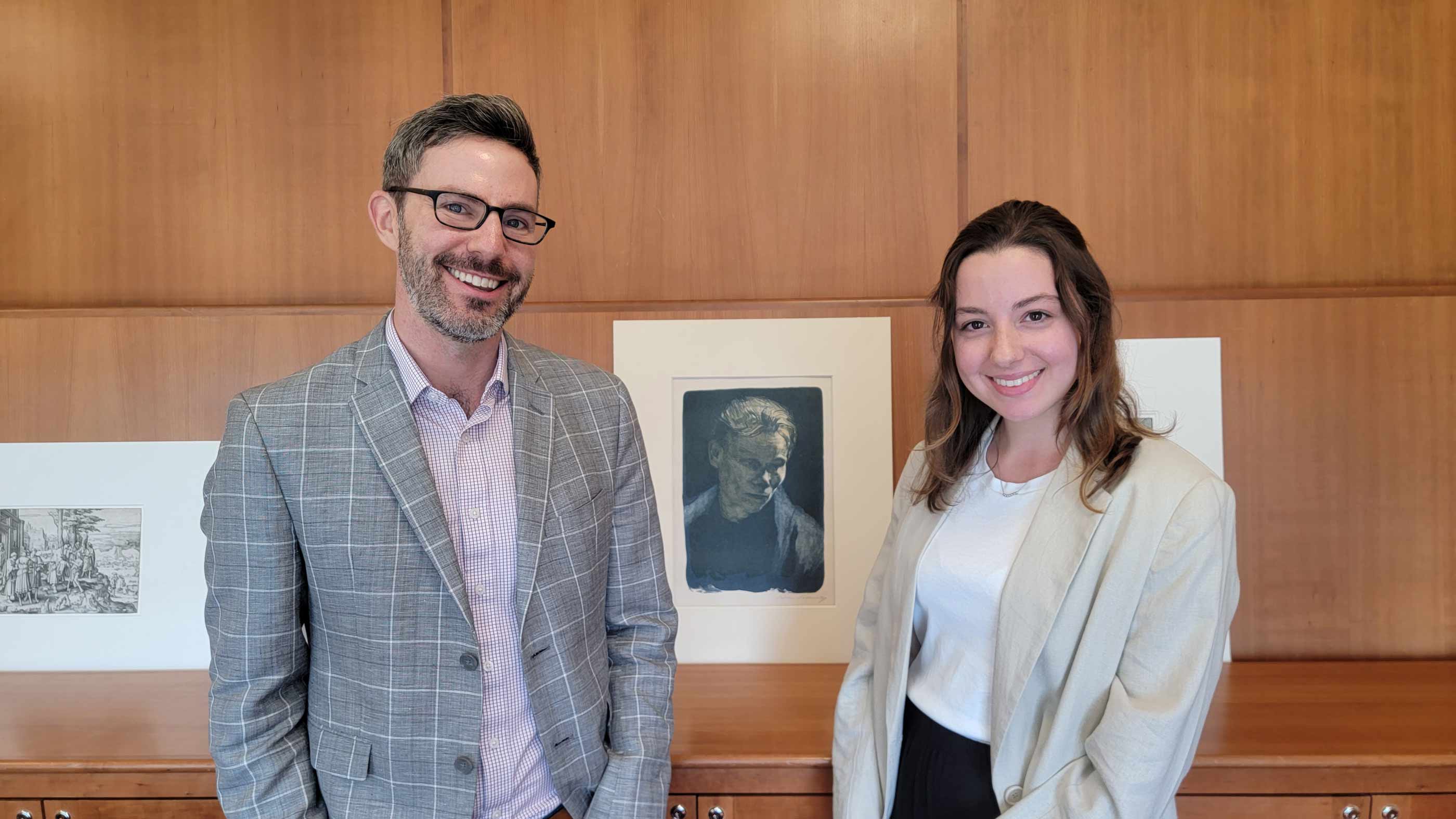 "It's wonderful," Funfrock said in July. "It's honestly a dream come true. This is my first experience gaining hands-on training with prints. So it's been a really lovely summer. I think it enriches my Vassar education." 
Funfrock has spent time with the works donated by the Strauses, identifying themes and techniques, a difficulty when you only see photos of the works in a classroom setting.   
"I've learned about these artists, studied their works, and seen them in PowerPoints," Funfrock said. "Having the opportunity to work with them in person, and working with John, who's a really wonderful expert, is a once-in-a-lifetime experience that I feel incredibly grateful for." 
"I think of the Vassar motto: Go to the source," Murphy added. "In the classroom, we experience most art history vicariously through slides. One of the great things about prints is—and maybe this was something that Lynn was drawn to about them, because they exist in multiples, a collection like Vassar's can have works by Rembrandt, Doré, Kushner, and Munch—it gives students the opportunity to go to the source and look at the object itself as it was conceived by the artist in its own time and understand the subtleties and choices." 
Taking a deeper look into the artwork bequeathed to the Loeb, Funfrock has grown curious as to the connoisseurship of the Strauses.
"These German Expressionists were deeply emotional," Funfrock said. "They convey very raw, intense emotions, and they were giving them to each other as gifts. So I'm curious why the Strauses were drawn to these artists and powerful themes."
Murphy, who had the opportunity alongside Thurber to explore the Straus home, had a similar sentiment.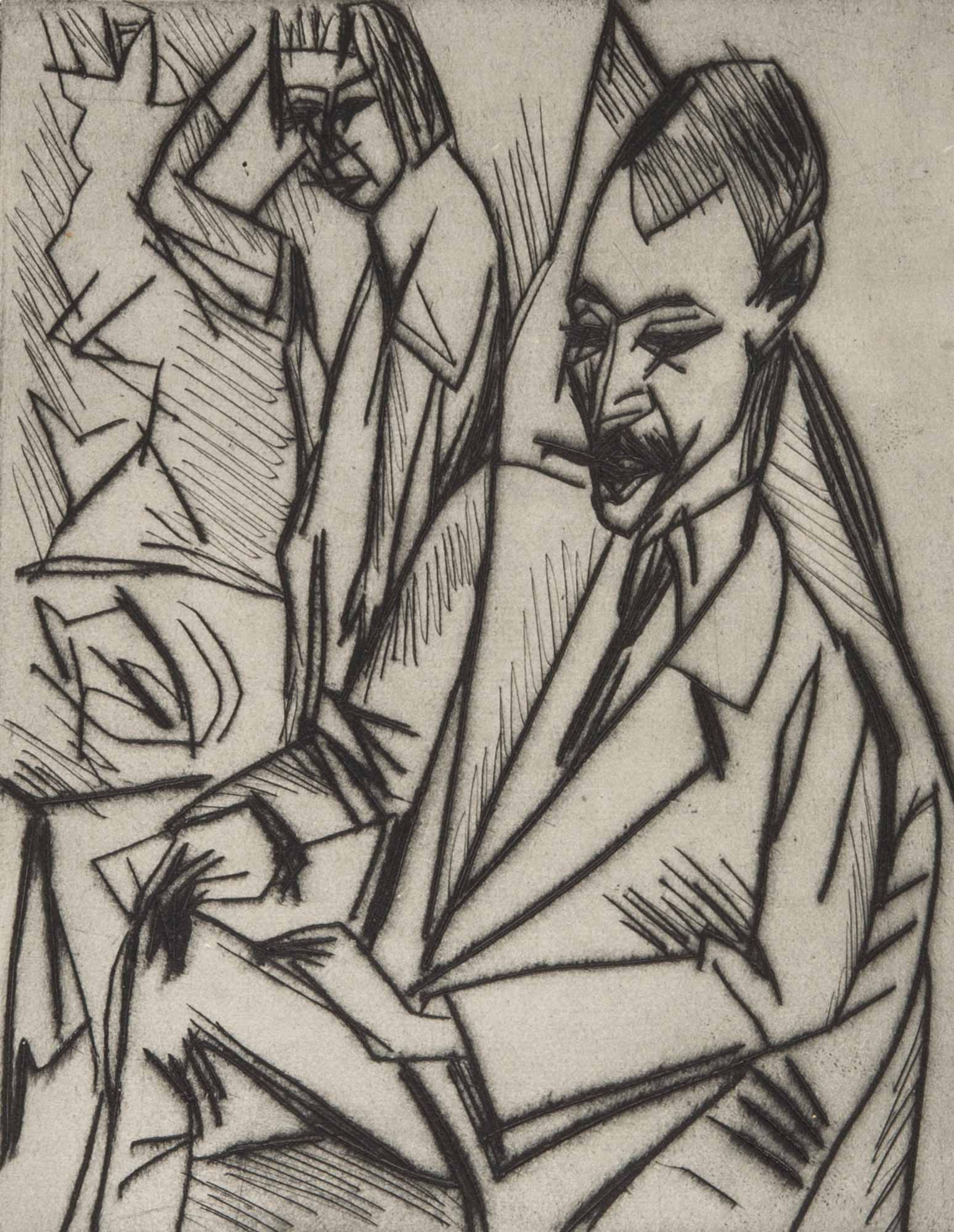 "Going through their house, especially the German Expressionist works, they are very raw, they're provocative, they're challenging, and so for the Strauses to create a partnership in collecting these pieces over time, they were clearly adventurous and open-minded collectors," Murphy said. "I wonder if what they were responding to was maybe that emotional intensity. It seemed like Lynn was interested in human nature, especially early childhood education, and the Expressionists were really fascinated by children's art and responding to the things that were less polished or trained or academic."
Part of Funfrock's summer work was to help conceptualize ideas of what a display dedicated to the Straus gift could look like in the future. 
"For me, working with Lynn's collection suggests how important education was to her, having direct experiences of things and not vicarious experiences," Murphy said. "That's all come to light for me through Ruby's amazing work. She has completely enriched our understanding of this aspect of the collection. There's no way we could have moved forward with any future plans related to this bequest without her diligence, care, and thoughtfulness. I'm really grateful." 
When asked what she would want to say to Lynn given the opportunity, Funfrock said, "First and foremost, 'Thank you.' If it wasn't for her generosity, I wouldn't be here." 
Philip Jr. thinks his mother would be truly excited that Vassar's students are able to have these hands-on experiences with her collection. 
 "I think she would love to see students getting involved in art, and discovering how much they can learn about art and how much they can learn about themselves by looking at art," Straus said. "That's why she gave it, and she would be thrilled to see students getting that experience."