Luzzu, a film by Alex Camilleri '10, Explores Contemporary Dilemmas in Malta
The debut feature film earned a Jury Award at this year's Sundance Film Festival.
This fall, Alex Camilleri '10 released his debut feature film, Luzzu, which explores the dilemma faced by a Maltese fisherman who is barely making enough to provide for his family. He must decide whether to maintain his family's traditional fishing business or participate in a black-market operation that will contribute to destroying the way of life for many who rely on the Mediterranean sea. The film was a standout at Sundance 2021, earning a Jury Award for its lead actor, a real-life Maltese fisherman in his first acting role. Camilleri recently talked about his impetus for making the film as well as how his exposure to the work of post-war Italian filmmakers at Vassar inspired his hunger to make a "great Maltese neorealist film." His thesis film, Still Here, was chosen as Best Student Documentary by the American Pavilion Emerging Filmmaker Showcase at the Cannes Film Festival in 2010.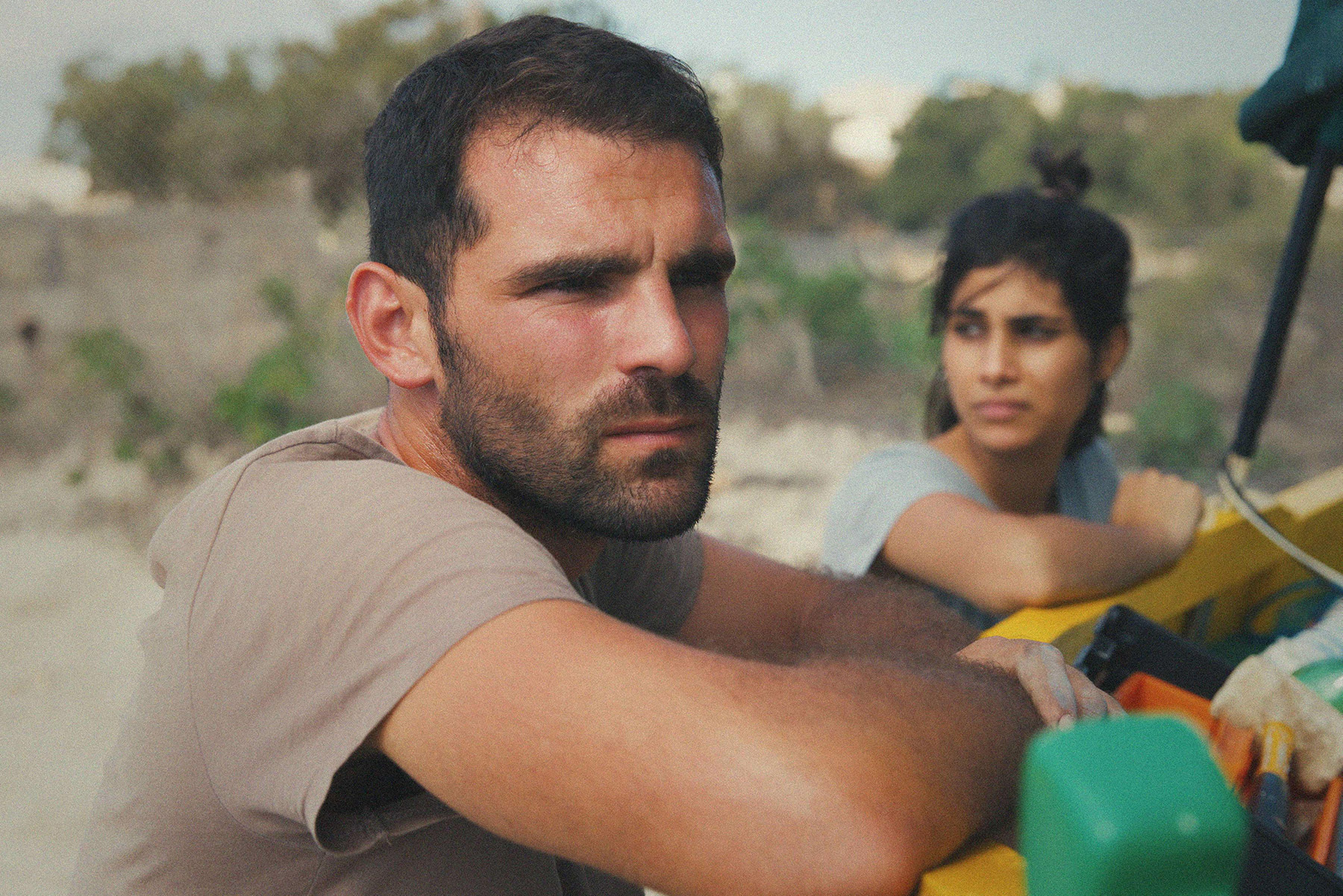 Luzzu is set on the island of (and waters around) Malta. What inspired you to write the script? Do you have a personal connection to the area?
I was born in the United States shortly after my parents emigrated from Malta. Growing up, we kept close ties to the island and returned often. I dreamed of making films from an early age and always knew I wanted to tell stories about Malta. Prior to directing Luzzu, however, I knew very little about traditional fishing on the island. I had actually never gone fishing in my life and am quite prone to seasickness! But the beautiful and eclipsing world of Malta's small-scale fishermen had always captured my imagination. When I began my research for the film in 2017, I quickly saw links between my own family's story and what was happening in many fishing families. As we integrated into America, I watched my parents wrestle with the parts of their identity they had to let go of in order for their children to thrive in a new context. During my research, I saw this dilemma reflected in the Maltese fishermen who realized that their beloved trade could not pass into another generation. They were desperate to change their family's fate as climate change, EU regulations, and corporate fisheries upended a legacy that's been passed down for centuries. Sensing this link to my family's own story gave me an emotional foothold in this world to which I was otherwise a stranger.
Do you see this kind of dilemma as indicative of the kinds of decisions the Maltese are facing more generally?
In Malta, where the film has been met with an outpouring of enthusiasm, many have remarked that this story about the fishing industry could also describe a number of traditional trades on the island. Malta has experienced significant economic growth in recent years. It would be too simplistic to say that progress is inherently bad—but read any newspaper or blog and you'll see that many Maltese are troubled by their country's erasure of its own natural resources and cultural heritage. In Luzzu, the main character, Jesmark, gradually slips from being a virtuous small-scale operator to a cunning black-market profiteer. Crucially, the film does not take a moral stance towards this transformation. I sympathize with Jesmark, who must grapple with a burden that none of his predecessors had to face: a confluence of modern forces that make his existence as a one-man-and-a-boat operation untenable. Can he really cling to his traditions when his family's well-being is on the line? Our heritage may provide a foundation of meaning in our lives. But families can limit our freedom and the personal evolution that may be necessary for our own survival. To move forward, it seems some things must be left behind.
Jesmark Scicluna—a fisherman in his first acting role—earned a Sundance Jury Prize for his breakout portrayal of the lead character in Luzzu. Though Scicluna is not a professional actor, he's been compared to Daniel Day-Lewis. Where did you find such talent? And why did you feel it important to use non-actors for many roles in your film?
From the outset, I knew that I must cast non-actors in the fishermen's roles. Part of this choice was practical; it would be easier to train a fisherman to act than to train an actor to be a fisherman. But there was also an ethical component to my decision, which harkened back to the methods of the post-war Italian neorealist filmmakers. Putting real people on screen and harnessing their lived experiences would elevate the film beyond ordinary fiction. I feel that life seems to burst through the edges of the frame in the classics of Italian neorealism. And I thought such an approach was far overdue in Malta, which has had precious little on-screen representation. The islands are frequently used by Hollywood to stand in for a variety of European or Middle Eastern locales; this legacy was all the more reason to let Malta be Malta and to put the real people, using their own language, in front of the camera.

Working with my casting director, we drove from one fishing village to another to "street cast" for our leads—fishermen do not have headshots, after all. After months of searching, we came up dry. A day before I was due to fly back to New York City, we were struck with an unusual bit of luck: In Għar Lapsi, a tiny bay in the south, we found Jesmark and David Scicluna (the second lead fisherman)—real-life cousins and fishing partners. With little time for formalities, I asked if we could all go out on David's boat together. At sea, I brought out my small camcorder and asked the fishermen to improvise a short scene. As soon as they began riffing off each other, it seemed the whole film clicked into place! Jesmark and David performed this short scene better than I had originally conceived it, adding great depth and specificity. I realized, of course, they were acting out a scene from their own lives. This exercise proved that casting non-actors would imbue the whole film with an emotional honesty I could not otherwise achieve.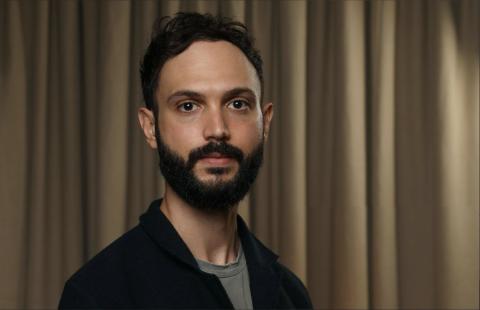 You have said that the film "very much grew out of my mentorship and studies while a student [at Vassar]." Can you say more about that?
I grew up in a small, Midwestern city with a multiplex and a Blockbuster. World and arthouse cinema did not really exist as concepts in my mind before coming to Vassar. Exposure to cinema's history and global heritage fundamentally shaped my sense of what cinema could be at this fertile time in my personal development. Watching the films of Italian neorealism, for example, I saw what looked like my own family's photo albums come to life. Malta was the most bombed place on Earth during World War II, and my parents and grandparents lived among the rubble in the ensuing years. Seeing the films of Rossellini, De Sica, and Visconti, made me hunger for a "great Maltese neorealist film" that would have captured that moment in time and made some sense of the destruction. But no such Maltese film existed from that era—or any era, even up until the present day. As my studies expanded, I was surprised to learn that films had been made in almost every corner of the world, but even in Europe, on the doorstep of many great cinematic traditions, there was a black spot on the map in the shape of Malta. At Vassar, I thrived on discovering new cinematic visions and unsung voices. I learned something about the world through cinema, with great mentors like Professor Sophia Harvey who demonstrated how national cinemas tell the story of a people, consciously or otherwise. Appreciating the works of global auteurs made me desperate to see narratives from my own corner of the world on the big screen. They always say, "Make the film you'd want to watch as an audience," and so that's what I did with Luzzu.
Even though Luzzu is a narrative film, it incorporates documentary techniques, which were also forged during my Vassar years. I discovered the power of the form through the late, great Professor Ken Robinson. My thesis film, Still Here, a 20-minute documentary profiling a long-term HIV survivor, became my calling card after graduation. I shared the short film with the acclaimed filmmaker, Ramin Bahrani, who came to Vassar as a guest speaker during my senior year. After graduating, I went to work with Bahrani, who became my mentor and, ultimately, a producer of Luzzu. Reflecting on all this now, it's remarkable to see how many roads trace back to Vassar.
What's next on the horizon?
I'm currently preparing my second feature film in Malta. It shares a creative philosophy with Luzzu, showcasing a rare cinematic world within Malta and starring non-actor leads around whom the story is crafted. However, the subject couldn't be more different—the story is set in the wild, colorful world of Maltese folk singing. I want to challenge myself again and take audiences deep into a Malta few know, but that I hope many will nevertheless recognize from its universal emotional landscape.