Historian Eddie Glaude Jr. Urges Vassar Audience to Boldly Strive for Racial Justice
Eddie Glaude Jr. is Chair of Princeton University's Department of African American Studies, but first and foremost, he is a historian. So it was fitting that Glaude alluded to an event that took place before the American Revolution to trace the long history of racism and white supremacy in America.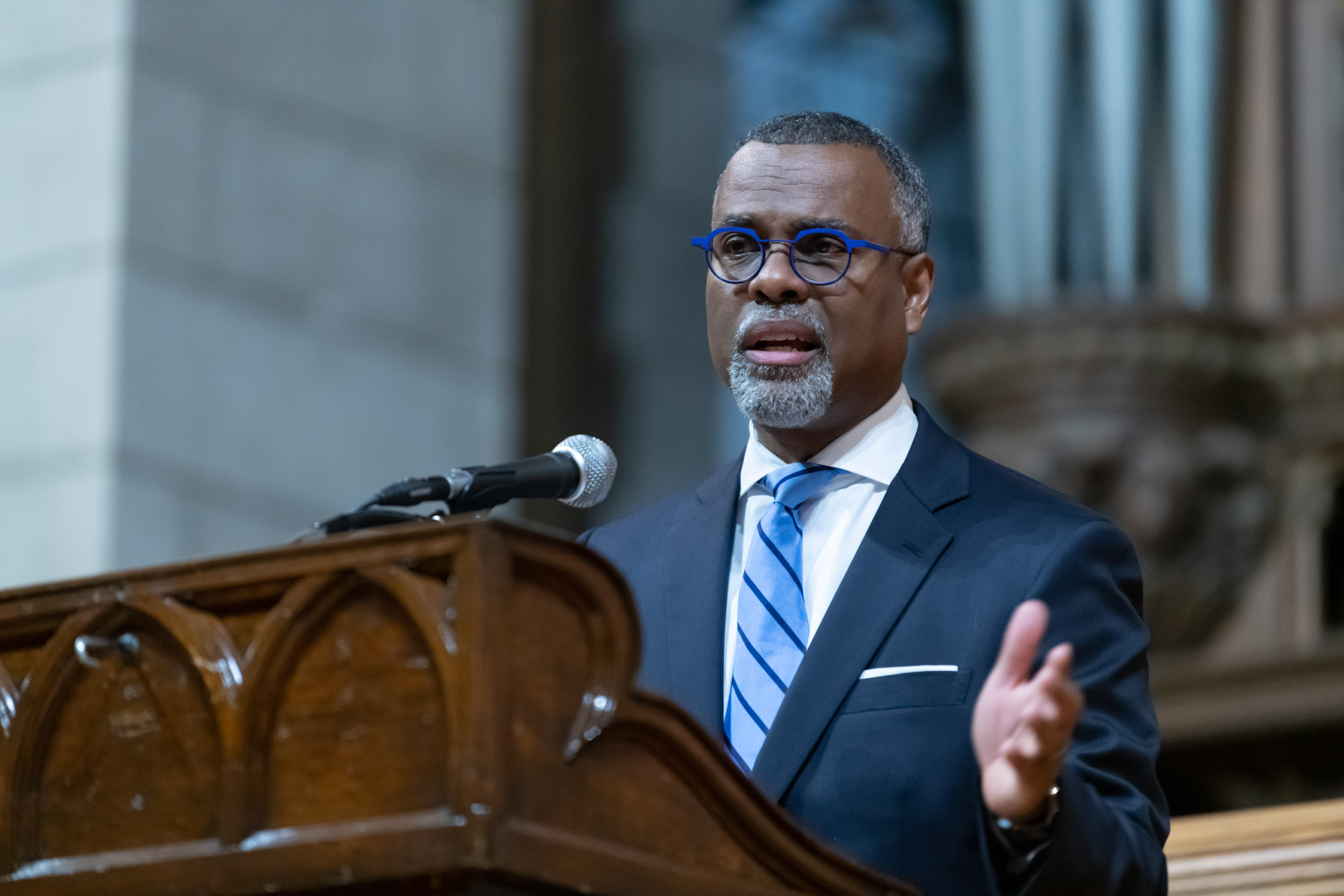 "There is a direct line from the Paxton Boys to the Proud Boys," Glaude remarked during his 45-minute talk in the Vassar Chapel on September 19. He explained that in 1763, a group of white settlers in Paxton, PA slaughtered 20 Conestoga Native Americans. No one in the mob, known as the Paxton Boys, was ever brought to justice for the crime.
"This nation is the embodiment of the belief that the color of one's skin affords a certain privilege," Glaude said. And he urged the more than 400 in attendance to make a commitment to strive for racial justice in bold and meaningful ways. Too often, he said, such efforts are half-hearted. "The racist and the white liberal who is afraid to go too far is a dangerous combination," Glaude said, drawing applause from the audience.
Glaude said he believes racism persists in the United States because it has been so embedded in the nation's history. "Segregation is a mood that no law can remedy," he said.
Glaude said he believed that racism is just as harmful to the racist as it is to those the racist wishes to suppress. He recalled watching a conversation between talk show host Charlie Rose and African American novelist and poet Toni Morrison. "When Charlie Rose asked her if she still felt affected by racism, she told him he was asking the wrong question," Glaude said. "She said, 'The right question, Charlie, is How do you feel? I understand that people who practice racism are bereft, and racism has just as deleterious effect on white people.'"
During the question-and-answer period, Glaude fielded a question from Professor of History Ismail Rashid, who asked him to comment on the parallels of white response to Reconstruction and the election of Barack Obama as President in 2008.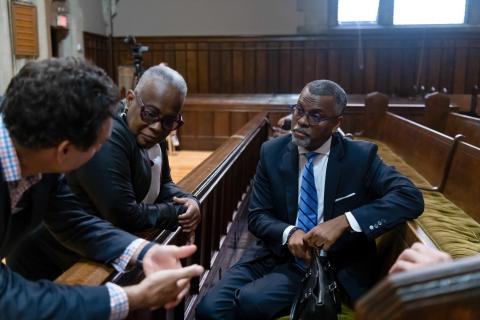 Glaude said both events brought the nation to the "cusp of reimagining itself," and both triggered a backlash of racial violence and "immigration madness." 
"Any racial reckoning will spur a reaction from those who imagine the United States as a white nation and feel they are losing their country," Glaude said.
Glaude closed the main portion of his talk by describing a scene he had witnessed recently in a railroad station in Trenton, NJ. He watched a young African American man approach a predominantly white crowd of passengers on the platform and heard him shout, "I don't care what color you are, y'all are living the life I wish I was living."
"I remember his pain," Glaude said. "If we love each other, we can make it through. What will be your choice, Vassar students?" 
Posted
September 28, 2022