Guest Lecturer: Freedom and Economic Growth Are Linked
Photos courtesy of Deidre Nansen McCloskey and by Deborah A. Swartz
The world's economy has been growing at an impressive rate for the past two centuries—and the engine driving that growth is the freedom entrepreneurs have to test new ideas. That was the theme of a lecture delivered on the Vassar campus September 23 by economist Deidre Nansen McCloskey, Distinguished Professor Emerita of Economics and History and Adjunct Professor of English and Communication at the University of Illinois at Chicago.
The event was sponsored by the Martin H. Crego Fund, which supports annual visits to campus by noted scholars in economics and related fields. About 75 students, faculty, and guests attended the lecture in Rockefeller Hall.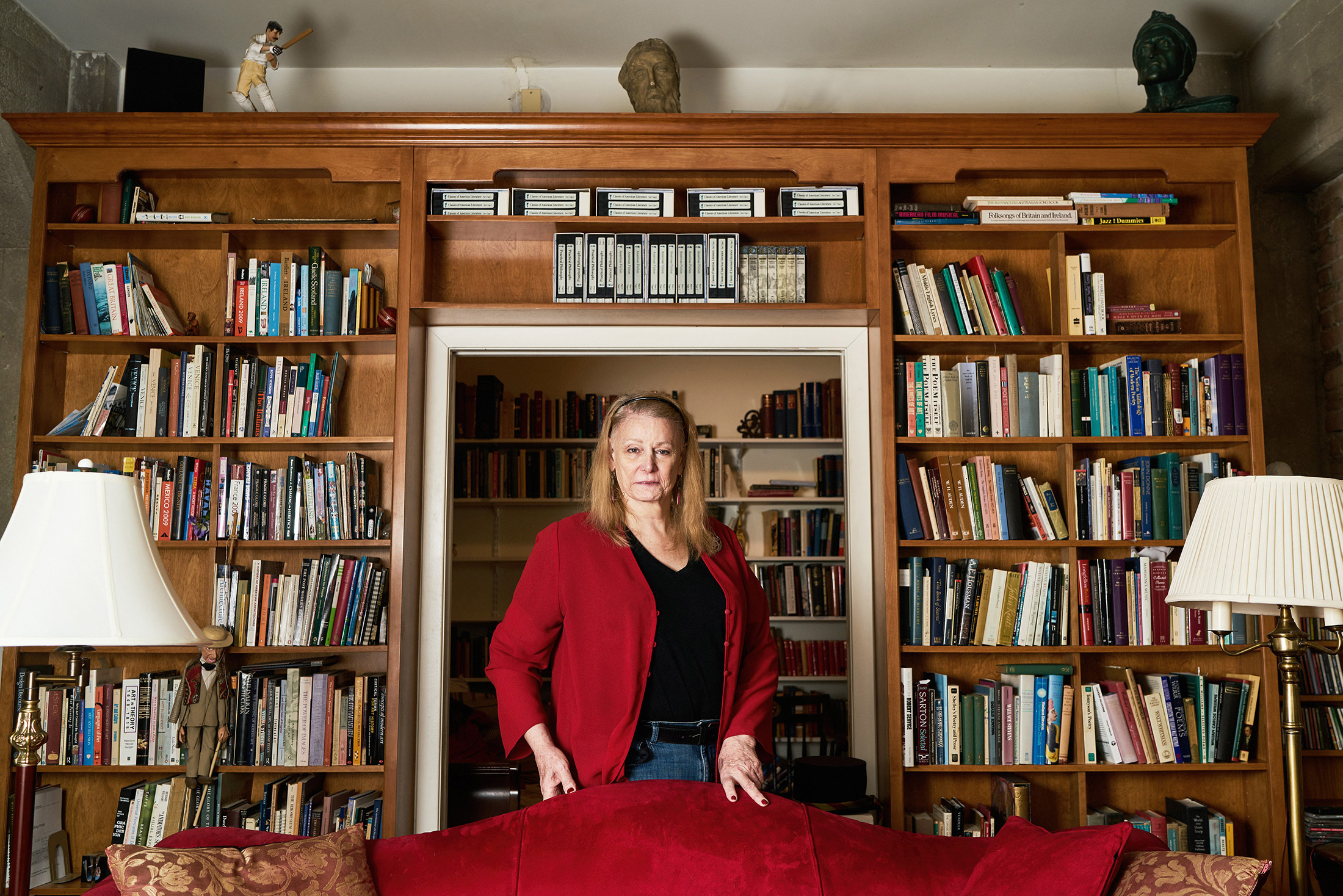 In her opening remarks, McCloskey said economists have been trying to answer questions about the nature of economic growth since they were posed in 1776 by British economist Adam Smith in his book, The Wealth of Nations. And, she said, there is plenty of evidence that "giving people the opportunity to try new things, liberalism, is the secret sauce" that has triggered economic growth in the world. "Trying things out and failing and trying again is what it's all about," she said. 
Pointing to the hardwood floor of Rockefeller Room 200, McCloskey noted it could not have been built without the harnessing of electricity, the forging of steel, and the invention of band saws and other products that were invented by people who had the freedom to try new ideas.
McCloskey cited studies that show that, discounting inflation, the average daily per capita income in the world has grown from about $2 a day in 1800 to about $45 a day today. And she rejected claims made by some in the audience that the gap between the wealthy and the poor was increasing. "The poor are getting richer by an average of 2 percent a year," McCloskey said. "By the end of this century, they will earn more than the average American earns today.
"I admit there are rich people and poor people," she said, "but if some rich people come up with innovations that help everyone, I'm going to forgive them."
Posted
September 30, 2021