Gold and Jade Parlors Get Makeover That Preserves Historic Charm
Photos Karl Rabe and Monica Church
Two of the oldest and most utilized meeting rooms on the Vassar campus have been rejuvenated. Thanks to funding provided through the President's Office, the Gold and Jade Parlors on the second floor of Main Building have undergone much-needed repairs. Both rooms, which serve as meeting places for students, faculty, and administrators, were re-painted, fitted with new windows, and adorned with new or refurbished furniture and upgraded flooring.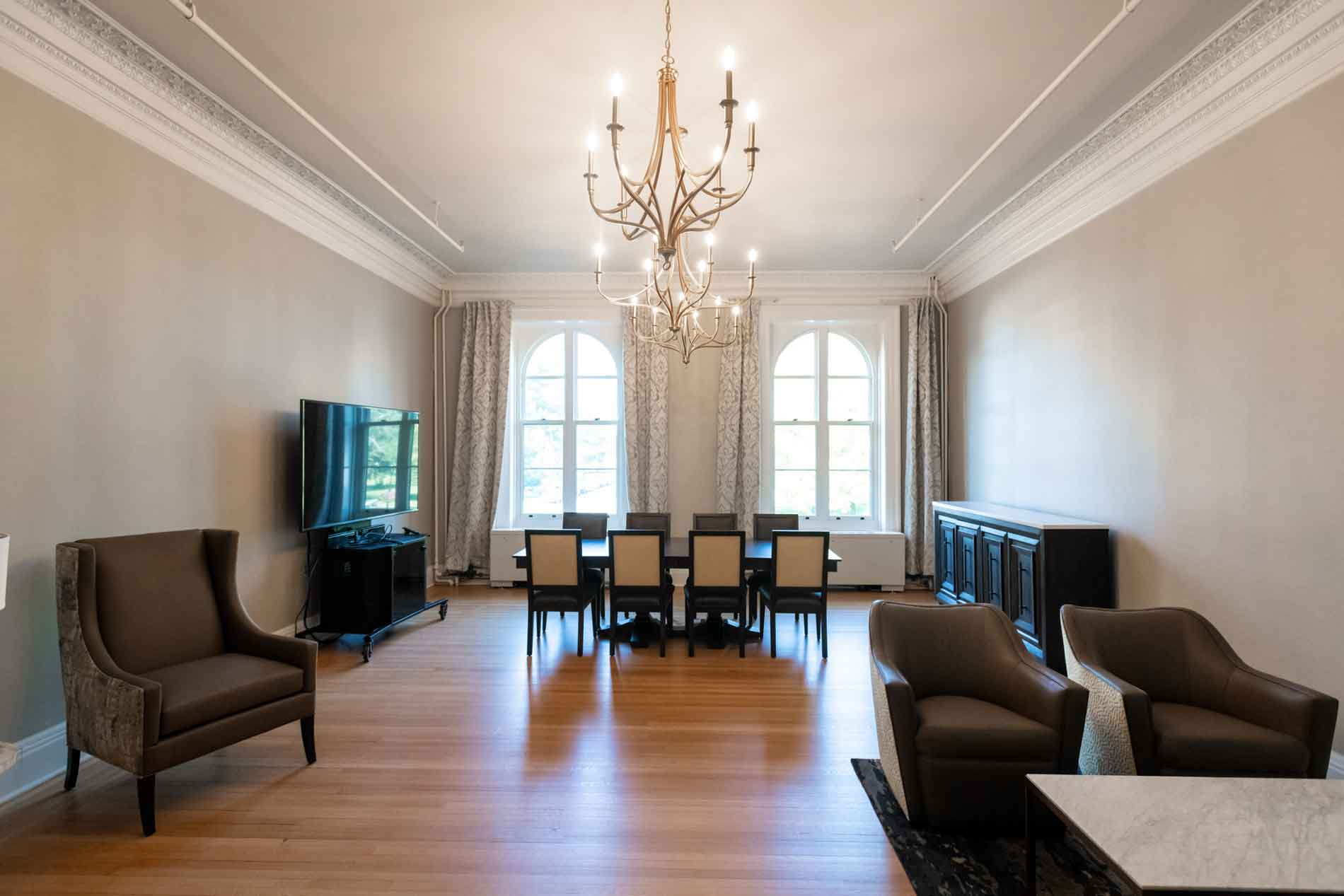 Work on both rooms was completed in time for the Fall Semester. And while many of the rooms' accoutrements, such as the energy-saving windows and LED lighting, represent cutting-edge technology, care was taken to retain their 19th century charm, said William Peabody, Vassar's Executive Director of Facilities Operations.  "The parlors had not been renovated in nearly 30 years, and there was deterioration that had to be addressed," Peabody said. "The windows were leaking, and a lot of the furniture needed replacing. But we wanted to preserve the rooms' ambience and historical nature while bringing them up to date."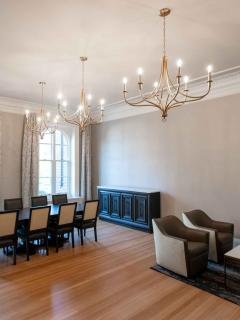 To ensure that the Gold and Jade Parlors retained that look, the College hired an interior design firm, Helen Piteo Interiors, to oversee the project. The firm's owner, Helen Piteo-Varrone, said she and Senior Designer Kristin Zambito researched the history of the rooms and the Vassar campus before they developed a plan for the parlors. "For a project like this, we delved into the question, 'What is the history and the use of these spaces?'" Piteo-Varrone said. "We felt strongly that maintaining the essence of the historical period of the building was critical, and we'd never want to compromise that."
With this intention, the designs called for the new energy-saving lighting fixtures and windows to retain that historical design. And while both rooms serve many similar functions, Piteo-Varrrone said her research led her to learn that the Jade Parlor is also used for more formal gatherings that may require more flexibility in its design. This led to the acquisition of furniture that could easily be moved.
The amount of open wall space in the Jade Parlor offered an opportunity for adornment, so the College worked with a student photography organization, PHOCUS, to use the parlor for an exhibition titled Connection in the Time of COVID, which features photographs taken by 17 Vassar students and recent alumni.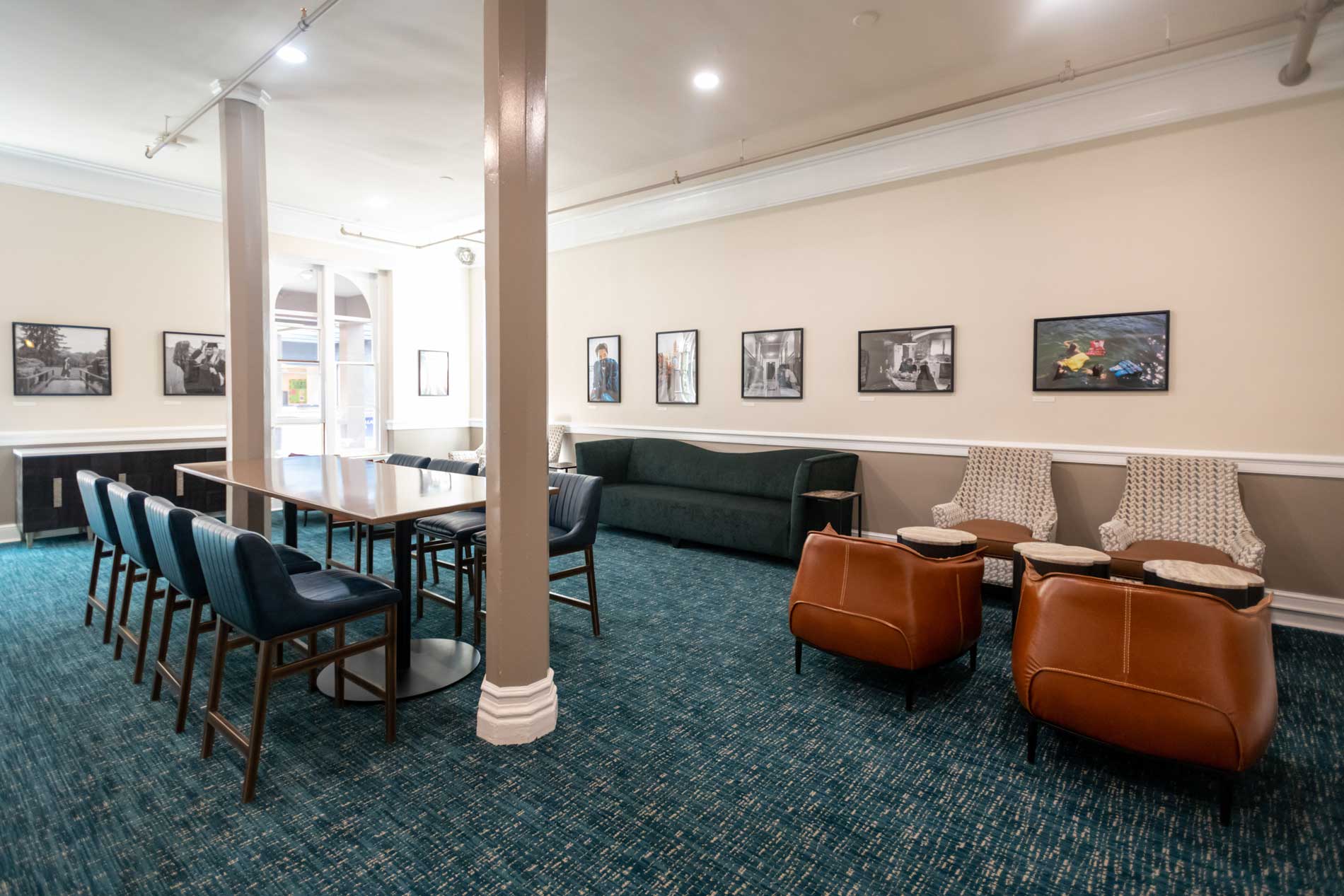 PHOCUS asked photographers to reflect on and take visual agency over their identities—visible and hidden, on and off campus. A piece of text mounted on the wall of the Jade Parlor along with the photographs describes the images this way: "Many of the photographs exhibited bear the marks of these new facets of life, while others celebrate the rituals of our pre-pandemic lives and lament how they've changed."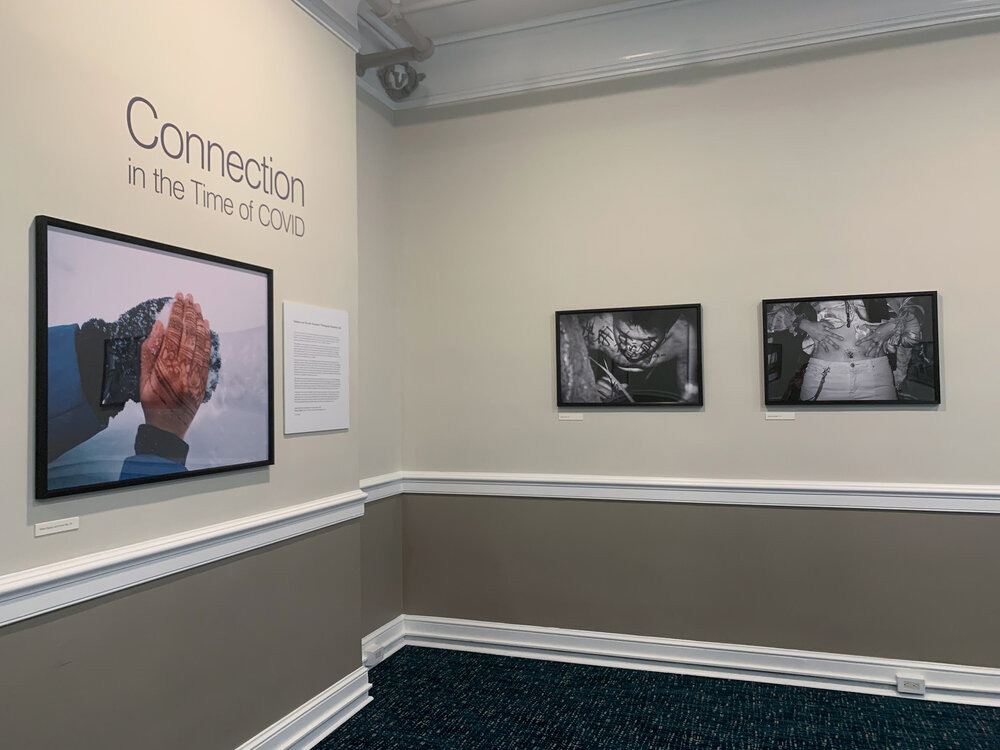 Funding for the project was provided through the Redstone Presidential Renovation Fund and other discretionary sources through the Office of the President.