Five Questions for 9/11 Victims' Advocate Lila Nordstrom '06
Lila Nordstrom '06 is a writer, activist, and the founder of StuyHealth, an advocacy group representing former students who were in lower Manhattan on 9/11. (She was one of the many students attending Stuyvesant High School on that day in 2001.) Nordstrom has since dedicated herself to community health advocacy, disaster recovery, and the needs of youth impacted by disasters. She has worked to raise awareness about the health programs in place to support 9/11 survivors, and has organized numerous trips to Washington, DC, to advocate for the 9/11 community's needs. In June 2019, she testified before the House Judiciary Committee on behalf of the estimated 300,000 New York City community members eligible for the September 11th Victim Compensation Fund, and in 2019 she was awarded New York City's Bronze Medallion, the city's highest civic honor. Nordstrom recently published Some Kids Left Behind (Apollo Publishers), which chronicles the 20-year battle to ensure permanent funding for the health needs of 9/11 survivors.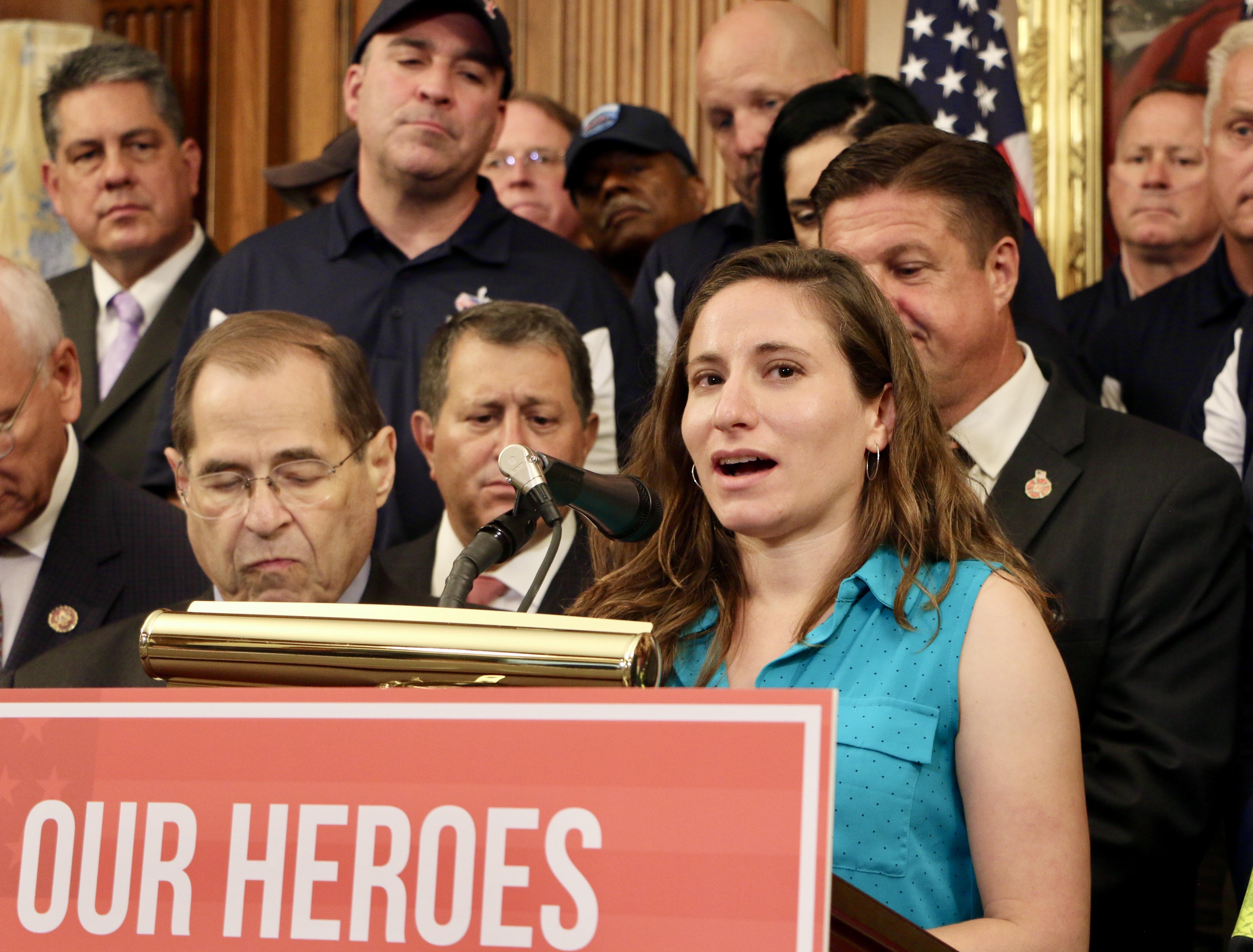 It's hard to believe it's been 20 years since 9/11. What stands out most to you about that day or the days following?
What stands out most to me about those days just after 9/11 was just how quickly I learned that the adults charged with our care were just as clueless and scared as I was. A lot of the people that failed us as young people didn't have coping skills themselves. They were scared and searching for certainty, and because of that they often confidently made terrible decisions about what was and wasn't safe. The people responsible for Stuyvesant's quick return to Ground Zero were certain it was safe and essentially told us not to believe our eyes and ears when we raised concerns that contradicted their certainty. I've seen the same thing happen during COVID, but this time I was prepared for it.
Let's talk about the aftermath. What were the environmental conditions you and your fellow students faced in the months following the attack?
Our school was located about three blocks from the World Trade Center, and on September 11 the infamous dust cloud that resulted from the towers' collapse breached one side of our building, so immediately the school was quite contaminated. It was then used as a command center and morgue for several weeks, meaning people working the pile were coming in and out, bringing dust and other contaminants with them. By the time we returned on October 9, a barge being used to transport debris to the landfill was moored right next to our air intake system, so the side of the building that wasn't contaminated on the day was slowly contaminated by the dumping of hundreds of loads of debris a day just ten feet from our doors. Parents were assured that the school had been fully cleaned and that new air filters had been installed in the building prior to our reoccupancy, but those promises were not honored; the air vents were not cleaned and were later discovered to be inches thick with WTC dust, the promised HEPA filters were never installed, and none of the upholstery in the theater, which was later discovered to be dangerously contaminated, was replaced until the following summer.
A lot of people wanted us to return because they said we needed our routines back. Sound familiar? We've heard this during COVID a lot. Something about going through five police checkpoints on the way into school and smelling smoke all day didn't feel normal.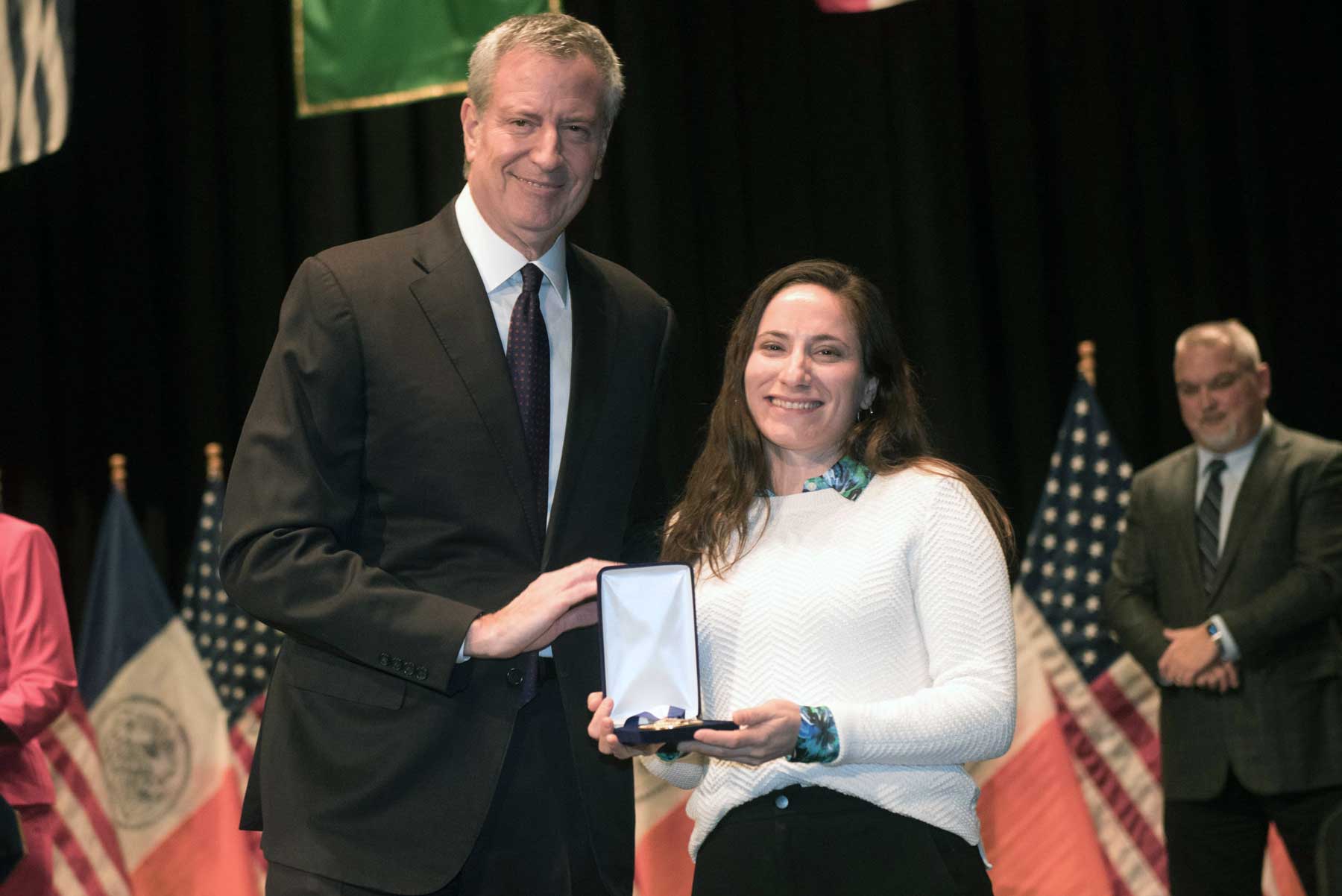 When did it occur to you that something needed to be done to help students and others suffering from hazards brought on by debris—in addition to the first-responders who seemed like more likely recipients of assistance? What were you seeing or hearing?
People started getting headaches, nosebleeds, and coughs right after 9/11, so I'd always had this concern in the back of my mind. As a lifelong asthmatic I'd had a very difficult period health-wise in the aftermath and my doctor had eventually told me the air probably wasn't safe, despite what officials were saying. Then, in 2006, when I was just about to graduate from Vassar, I read in the news that James Zadroga had died. He was the first 9/11 responder to have his death directly linked to his 9/11 exposures and he'd only been down at the site for half the amount of time I had. At the same time, I went to a panel at Vassar for seniors who had questions about health insurance after college and discovered it was going to be tremendously difficult and expensive to get—this was before the ACA. I felt that wasn't fair, so I wrote a letter that turned into a petition, where my classmates and I demanded health coverage in exchange for the risks we'd undertaken. At the time, I didn't realize that first responders would be the only story reported in the media for most of the next two decades, but I did have a sense that the community was likely getting overlooked because nobody had tried to track our health even after it became clear that we'd been put in danger. Soon after I started the petition, a classmate came forward and said he'd just been diagnosed with Hodgkin's lymphoma, one of the cancers already appearing in the responder community. Together we decided to make sure students weren't forgotten in the conversation, especially since most of us weren't from the downtown community and therefore hadn't been represented in community efforts up until that point.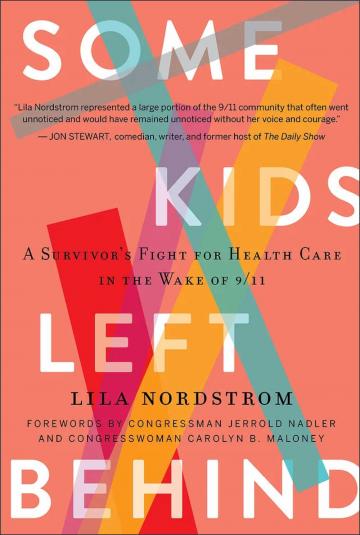 What were your goals when starting StuyHealth?
My goals were to ensure that any health services made available to first responders also be made available to members of the community, but at the time I didn't realize what a battle that would be. Our care is structured differently and harder to access. We don't have anything approaching parity when it comes to research, which means that most of the research into what the health impacts of 9/11 have been has been focused on male-only research cohorts. Women's health and developmental health concerns are generally not covered by the WTC Health Program, our federal care program, and StuyHealth has an obligation to raise those concerns, as well as make sure the program is set up in a way that's accessible to young people, who may not live in New York City anymore and who likely aren't part of major professional organizations that can help them apply for and access care.
What's currently the state of affairs in regard to 9/11 survivors' benefits and, as an advocate, what do you hope to accomplish next?
Currently, we're working to make sure women's health conditions like uterine cancer and autoimmune disorders (which affect primarily women) are considered for coverage by the program. After this anniversary, however, I also want to start looking forward, past this specific issue, and work on policy that will help broader communities of disaster victims. I see the conversation around Medicare-for-all, in particular, as being a part of the larger goal. I don't want the next batch of 9/11 kids to have to spend twenty years asking for help paying for their inhalers and petitioning to add women's health concerns to their very narrowly targeted health programs. I want them to wake up the next day (or potentially even the day of) with that protection already in place so they can focus on recovery instead of advocacy.
Posted
September 23, 2021