Fiber Arts Project Reveals the Pace of Climate Change
Photos by Grace Adams Ward '24
The earth is getting warmer, and a group of knitters and crocheters from Vassar and the nearby community are using yarn and knitting needles to prove it. The Vassar Tempestry Project, consisting of students, staff and faculty, is part of a nationwide group, The Tempestry Project, that uses local weather data to create fiber art that chronicles temperature patterns over the past 12 decades.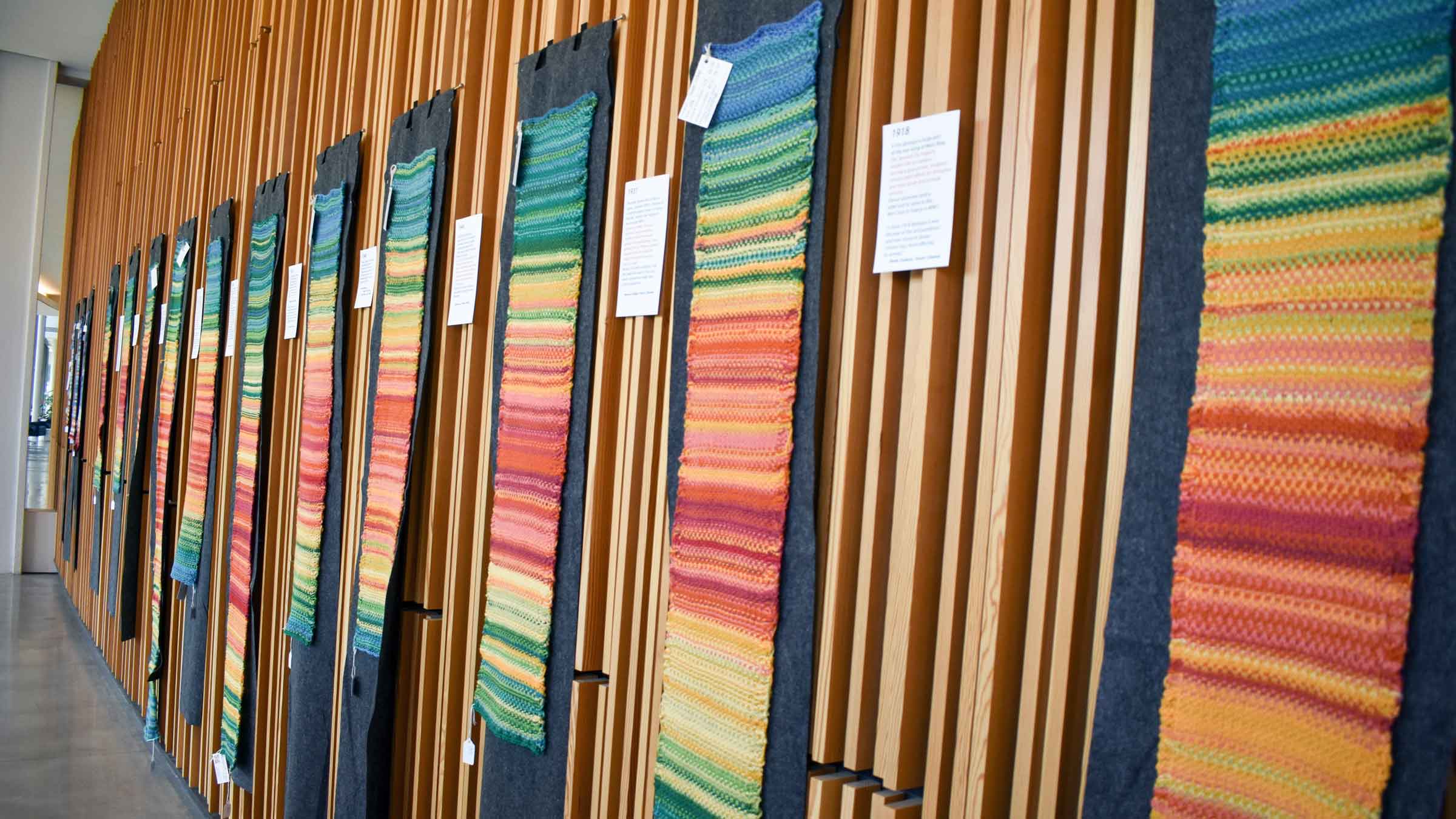 The colors of yarn range from midnight blue (for the coldest temperatures) to lighter blue to green to orange to red (for the hottest), and the latest renditions of these temperature-based tapestries, aptly dubbed "tempestries," are currently on display in the Bridge for Laboratory Sciences.
Members of the group used weather data from 11 different years between 1905 and 2021, choosing colors of each strand of yarn based on temperatures for each day provided by the National Oceanographic and Atmospheric Administration (NOAA) recorded at the Mohonk Preserve located in nearby New Paltz, NY. Three other members of the group created "tempestries" that depict temperature changes over the past century in New York, the United States, and the world. Simply by glancing at each band of cloth, observers can easily discern that the amount of orange and red yarn is more prevalent in those that were created using weather data from more recent years.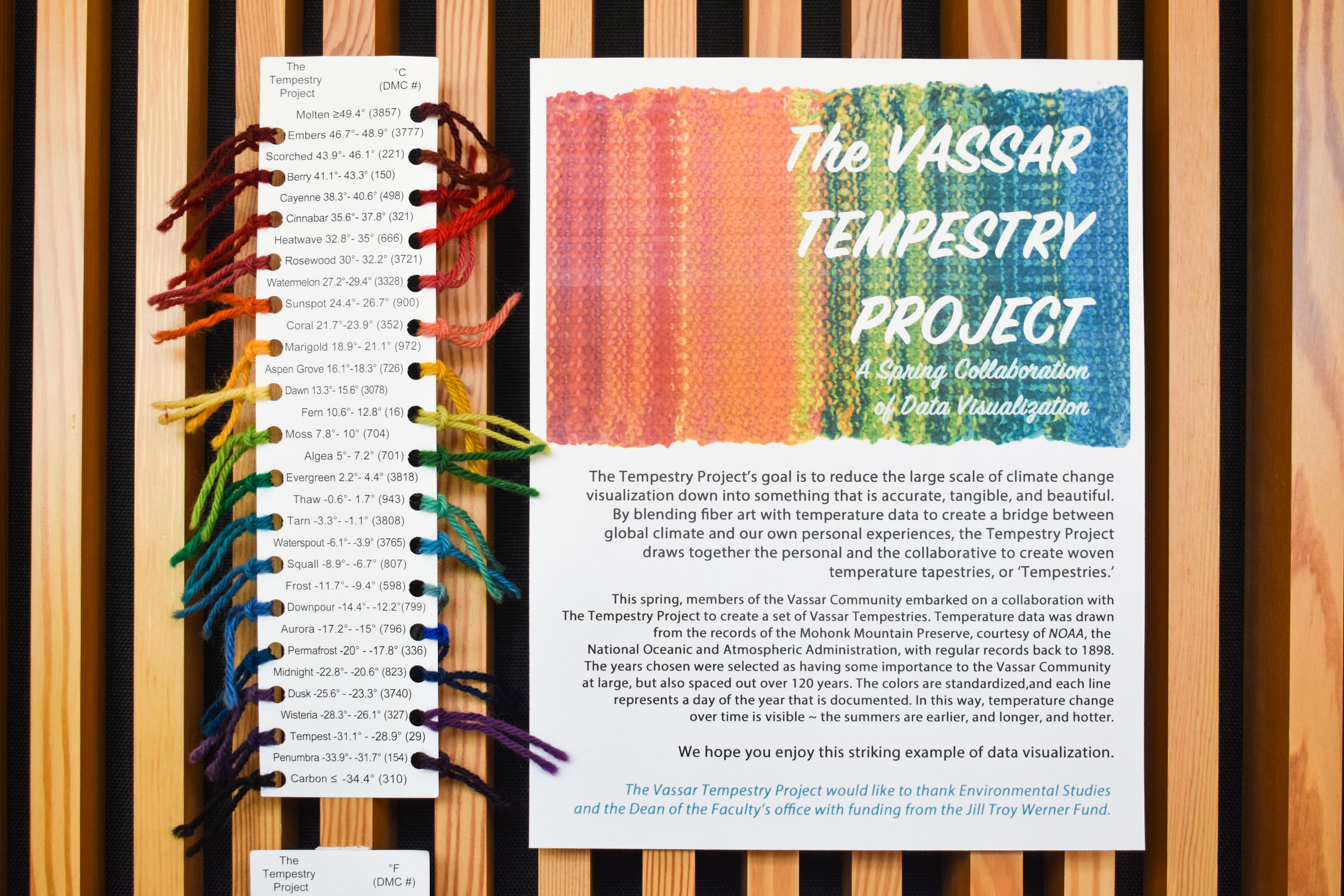 Emily McNeil, who works at Thompson Library, coordinates the Vassar Tempestry Project's activities with co-founders Asy Connelly, an employee of the Vassar College Store, and local resident and Marissa Connelly. McNeil said more than 1,000 knitters and crocheters throughout the country took part in the nationwide project this year. "We are hoping this effort will become an annual project in observance of Earth Day," she said.
During a brief ceremony marking the opening of the exhibit in the Bridge for Laboratory Sciences on April 26, Mary Ann Cunningham, Professor of Geography and Director Environmental Studies, said the blending of fiber art with temperature data enables observers to better understand the pace of climate change. Cunningham said funding for the project was provided by the Jill Troy Werner '71 Endowment for Research and Teaching on Climate Change. "Alumni support for this project and others at Vassar make a critical difference to students, faculty, and staff who are interested in generating awareness about climate change," she said.