Course, Exhibition Uses Storytelling as Community-Building Tool
Photos by Grace Adams Ward '24
Being part of a community can be a joyful, uplifting experience, but some communities can also be uncomfortable, even hurtful. That's why sharing stories about our sense of community is important, and this was the theme of a course conceived by members of the Engaged Pluralism Initiative and co-taught by five members of the Vassar community earlier this year.
The stories shared by the students in the course, assembled in a multimedia package dubbed "Communities Are Critical," are now available on the second floor of the Campus Center. At the exhibit, visitors may scan QR codes to view images and gain access to the stories.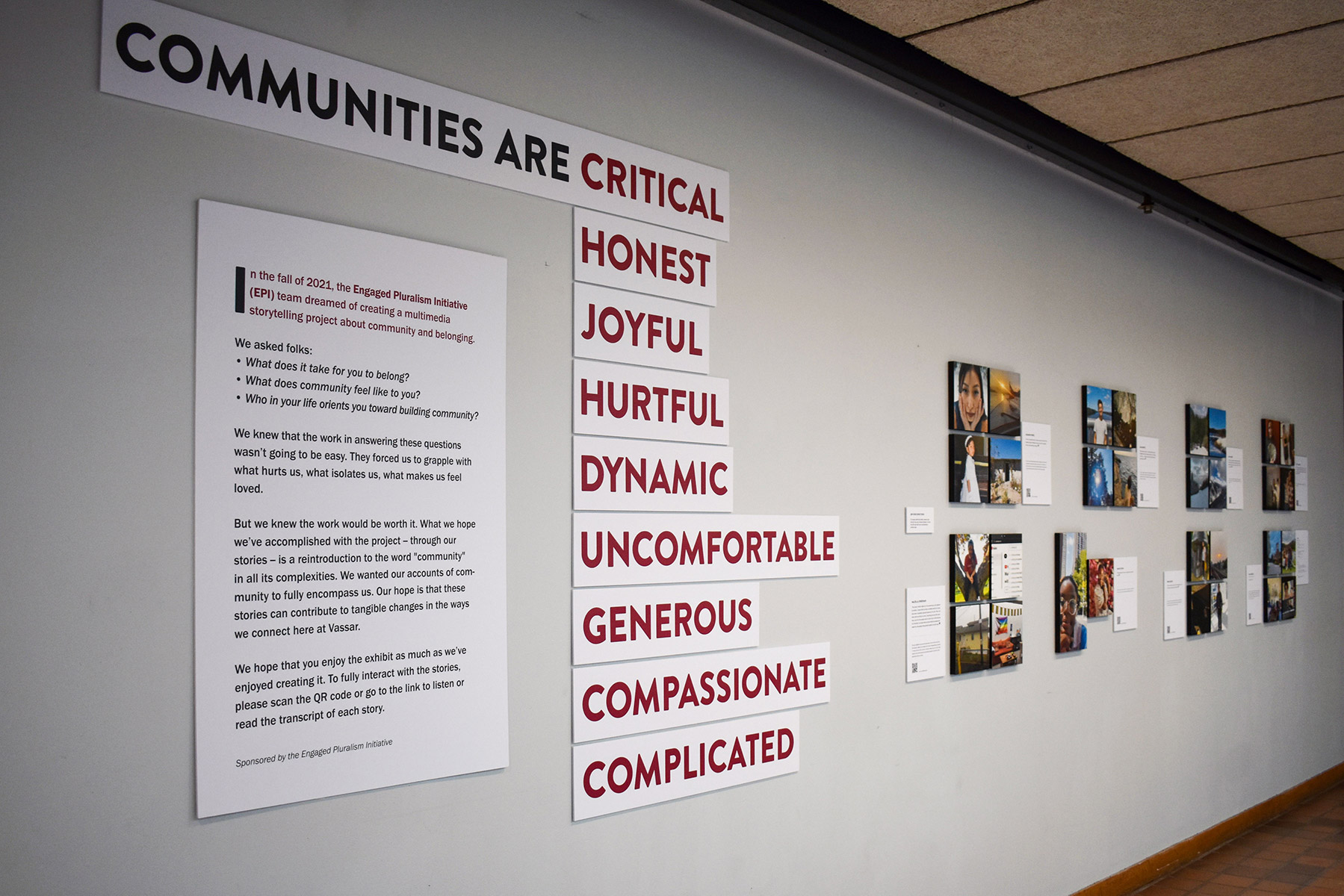 The stories were unveiled April 13 at an event in the Villard Room hosted by EPI Director and Professor of Religion Jonathon Kahn. Kahn taught the course along with Luis Inoa, Dean of Student Living and Wellness; Felicity Martin, EPI Program Administrator; Samantha Hoher, EPI Project Consultant; and Kayla Gonzalez, EPI Program Associate.
"Today's event will give you a taste of what it's like to learn how to engage with each other through stories," Kahn said in remarks at the opening reception. "This was an idea conceived by [Hoher and Martin] to use stories as a way of building communities. We learned that learning how to listen requires great care."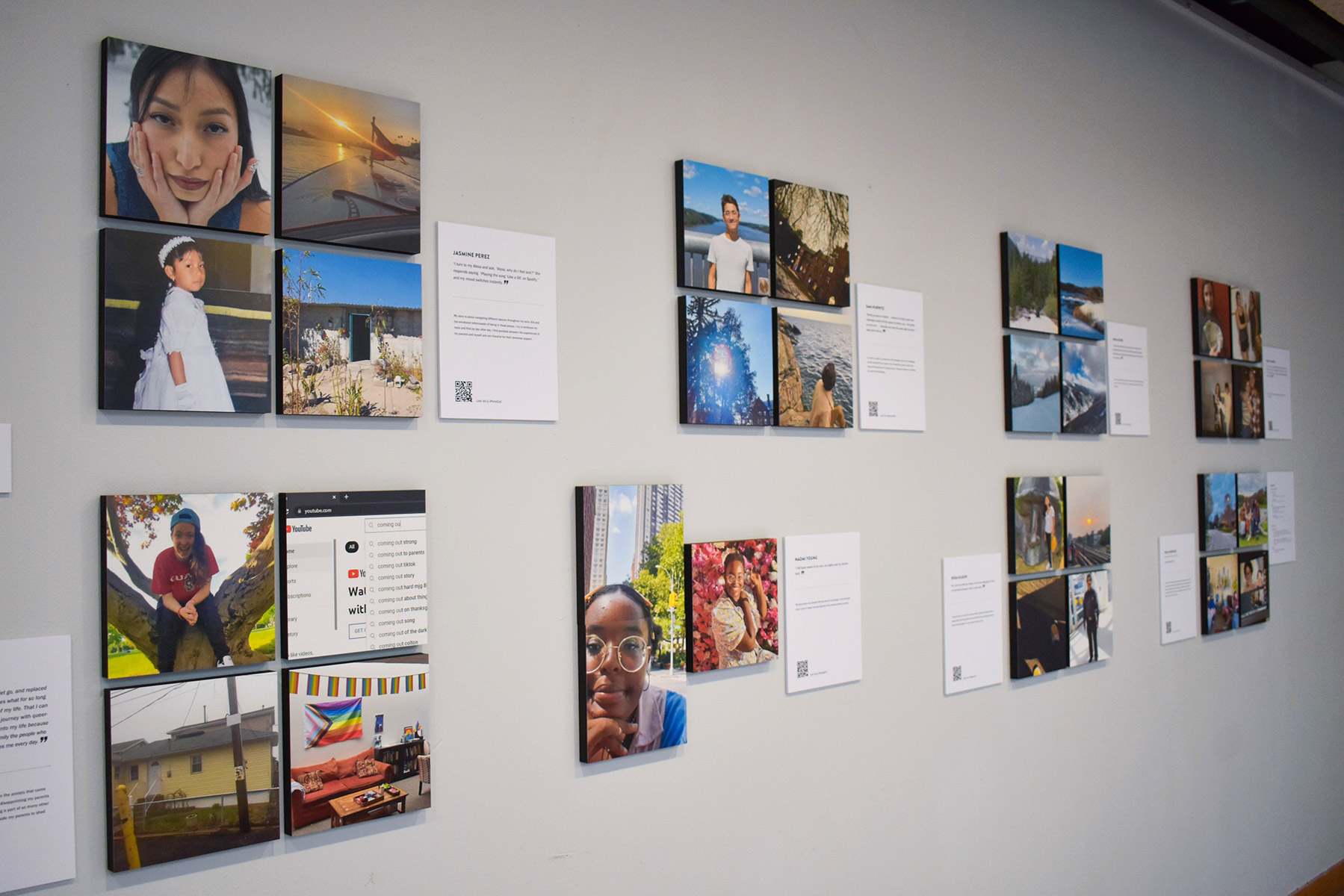 In her welcoming remarks, President Elizabeth Bradley noted that the Engaged Pluralism Initiative has often used storytelling as an effective means of communication. "EPI has taught us that when you tell a story, you learn a lot about yourself, and when you hear someone else's story, you are often struck by the realization, 'Oh, I get this,'" Bradley said. "Something resonates with you about what that person has said, and that is a fundamental building block in creating community. And if the 25 months of COVID have taught us anything, it's that we need community."
Sydney Boyum '24, an American Studies major from Brooklyn, said he was glad to have been part of the project. "My main takeaway from the class is that it made me a better listener," Boyum said. "I learned that you don't have to relate directly to someone else's story to be moved by what they are saying."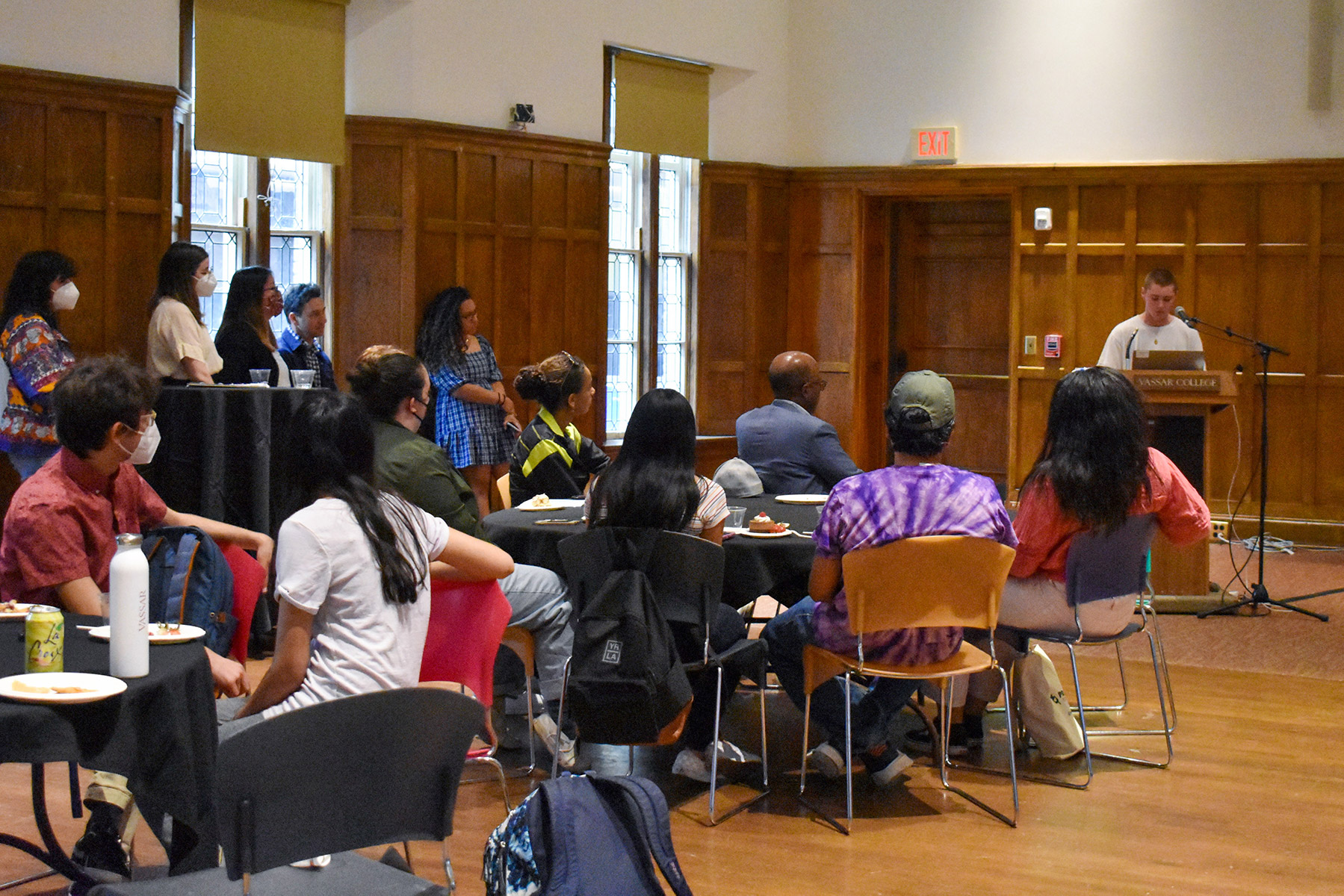 Jens Astrup '22 said he would take what he learned in the class as he moved on to the next stage of his life after graduation. "There's a certain amount of vulnerability being at such a small school, and 'community' can sometimes be hurtful. That's why we came up with the title 'Communities Are Critical,' because there are positive and negative connotations to that word.
"I now have a firm belief that with a consistent practice of storytelling, you can build those connections," Astrup concluded. "I loved this class it was a tonic for me as I leave college."
For more information about the project, go to the Communities are Critical website.