Community Works: How Vassar Helps Its Neighbors
Donors to Vassar's annual Community Works campaign can be certain of two things: Their support will benefit nonprofit agencies that provide a wide range of programs and services, and since Vassar absorbs all administrative costs, every dollar that is donated goes directly to these agencies.
Since its inception in 2001, Community Works has provided more than $1 million in grants to more than 50 different groups in the Hudson Valley. This year's goal is $87,500.
Despite the challenges of running a fundraising campaign in the midst of a global pandemic, the College exceeded its goal of $80,000 last year, providing $83,500 to 10 agencies nominated by members of the Vassar community. John Bradley, Executive Director of Vassar Education Collaboration and a member of the Community Works Committee, said the local agencies funded by the College's fundraising effort continue to face budget challenges. "Our recipients provide a wide spectrum of support for the community, but many of them are too small to obtain substantial grants for discretionary spending, so the money we provide is especially welcome," Bradley said.
He said he was grateful that Vassar was able to exceed its goal last year in the midst of the COVID-19 pandemic, "and the needs of the community continue this year."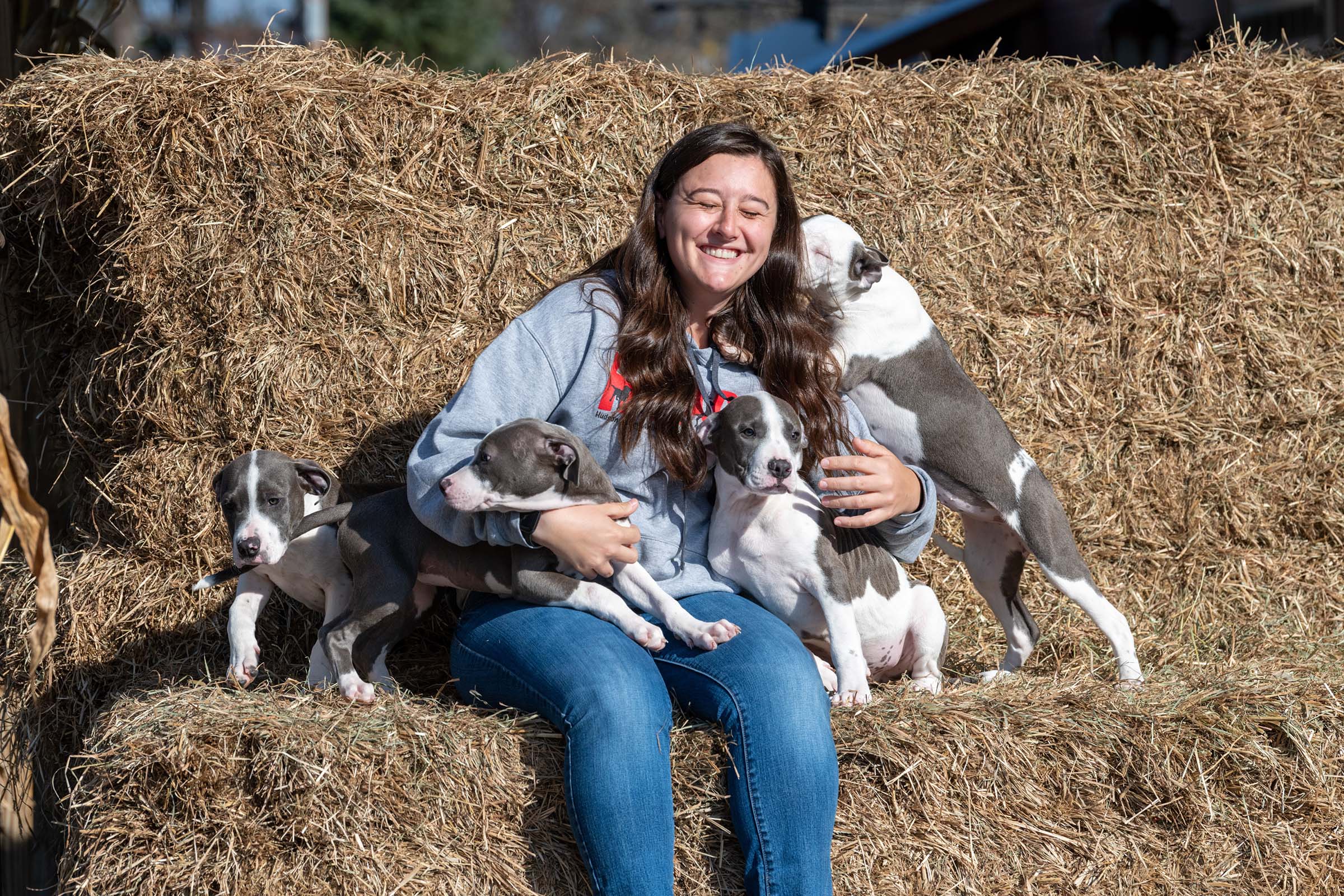 Samantha Wiltse, manager of Hudson Valley Animal Rescue and Sanctuary (HVARS), one of the agencies funded by Community Works, said her organization is facing new challenges as the pandemic eases. "During the pandemic, many people acquired pets, and now that they're returning to work, they are giving them up for adoption because they didn't think they could take care of them or didn't realize the cost of veterinary care," Wiltse said. "It's a serious problem; I get several calls a day from people like this."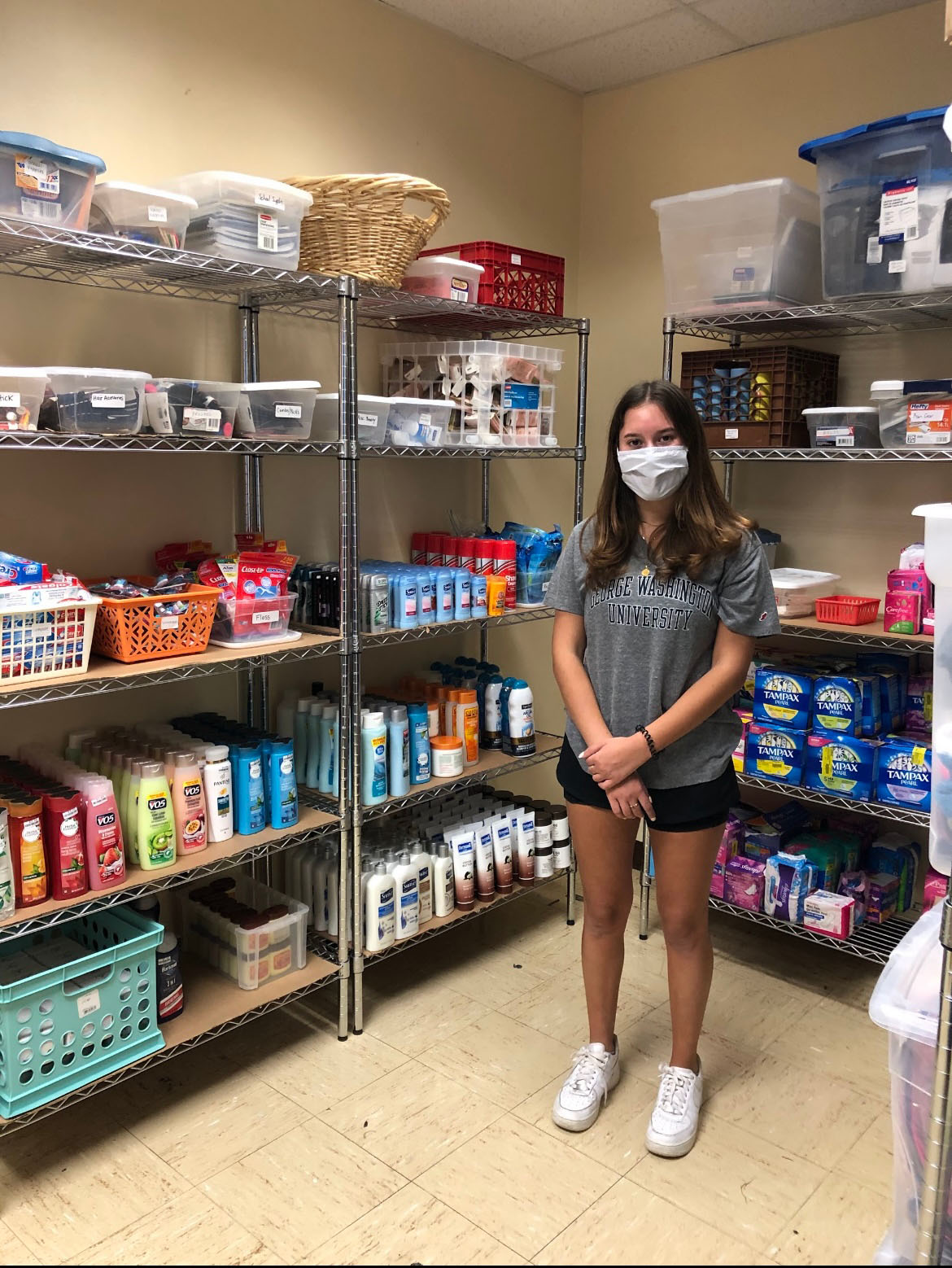 Since its inception in 2015, HVARS has been rescuing domestic animals and farm animals and rehabilitating sick or injured wildlife. The organization is funded partially through spay and neuter clinics, but Wiltse said the money provided by Vassar's Community Works campaign enables her and her staff and volunteers to provide shelter and care for even more animals, including some that require expensive care. "Many of our animals have special medical needs that other shelters can't provide, so we take them from shelters from as far away as Puerto Rico and Hawaii," she said.
Like HVARS, the Poughkeepsie Teen Closet has been able to expand its services as a result of the funding it receives through Community Works. Founded in 2015 by three teachers in the Poughkeepsie City School District, the organization provides hygiene products, clothing, and other essential items to students and their families. "We want to ensure that every student in the City of Poughkeepsie can come to school feeling healthy, secure, confident and ready to learn," said Shanna Andrawis, co-founder of Poughkeepsie Teen Closet and a social studies teacher at the high school.
Andrawis said the program began as a service to high school students, but thanks to the donations from Vassar, it was expanded to include all schools in the district. "It was the Community Works grant that enabled us to do this," she said. The Teen Closet also receives support from several churches and individuals in the Poughkeepsie area, she added.
Please visit Community Works for a complete list of the agencies currently funded by the campaign as well as information on how to make a donation.