Collaboration Initiatives in Rwanda, India, and now Scotland:
Vassar Forges a New Partnership with the University of Edinburgh
While many of us were enjoying some leisure time this summer, Vassar President Elizabeth H. Bradley was busy making new connections with a university 3,300 miles away. President Bradley visited the campus of the University of Edinburgh (Scotland), where she met with Principal and Vice-Chancellor Peter Mathieson and found that the two institutions had plenty to offer to each other. "It was clear we had a lot in common," she said. "After our meeting, members of our faculty began talking to theirs, and it has become clear we can build some real connections."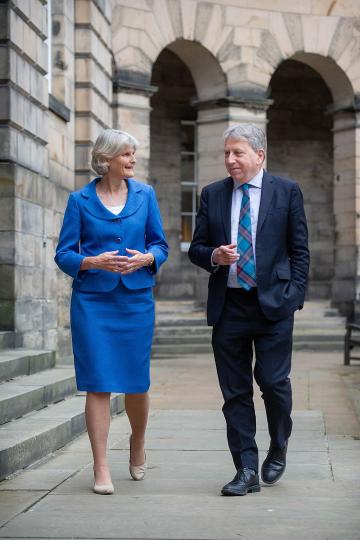 The meeting between the two higher education leaders was arranged through a recent alumna, Sydney Nemphos '20, who was enrolled in graduate program at Edinburgh. "One of Sydney's professors was someone who knew me, and before I knew it, she had contacted Principal Mathieson," Bradley explained. During their talks on the Edinburgh campus, Bradley and Mathieson discussed the curricula at the two institutions, ways to enhance diversity and inclusion on the two campuses, and ways in which the two could work together in the future.
Mathieson said he was confident the two institutions would benefit from such a partnership. "Our institutions differ in size and scope, but there are a lot of similarities in our beliefs and visions and principles and values," he said. "I like to find partners that align with us in these ways. We could be learning from you specifically about the liberal arts, and there are ways I hope we could contribute to Vassar. That two-way process is the best of all partnerships."
President Bradley said she was certain Vassar would benefit from such a partnership. "Since its founding more than 400 years ago, the University of Edinburgh has been at the forefront of scientific discovery and intellectual exploration," she said. "All of us at Vassar can benefit from collaborating with an institution that boasts such a legacy of achievement and a truly global perspective. I can see a lot of synergy happening between us."
The budding partnership with the University of Edinburgh is the third such international collaboration Bradley has forged since she arrived at Vassar. In 2019 the College signed an agreement with the University of Global Health Equity (UGHE), a new medical school in Rwanda. Members of the Vassar faculty have taught classes at UGHE, both in person and via Zoom after the onset of the COVID-19 pandemic. In addition, for the past two years, Vassar has been engaged in discussions with the Indian Institute of Technology (IIT) Bombay about introducing the liberal arts into the IIT curriculum. The next step will take place this spring when IIT Professor of Chemical Engineering Anurag Mehra will teach a course in data science at Vassar, participate in a faculty seminar, and work with Vassar faculty and administrators in furthering the Vassar-IIT Bombay partnership.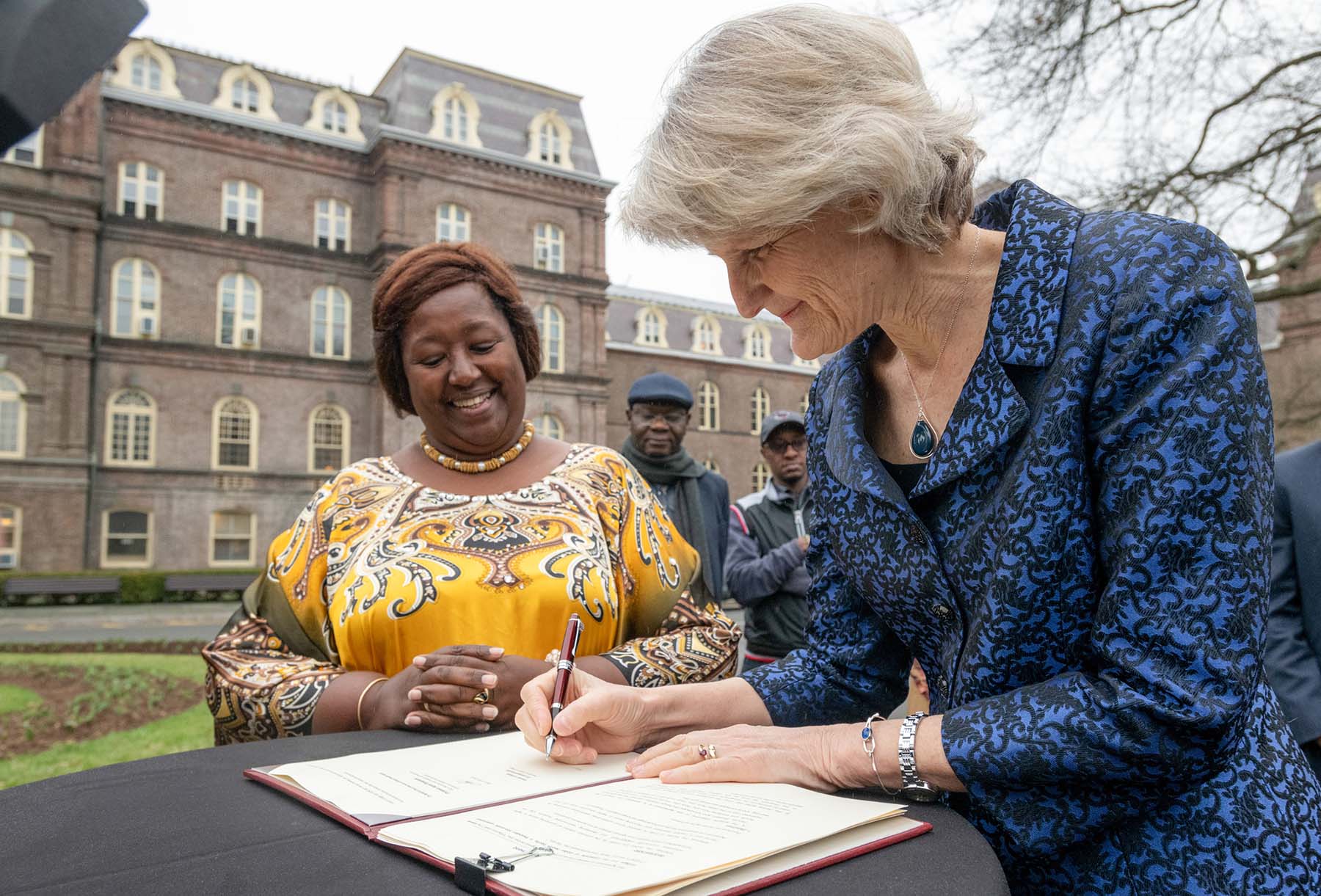 Now that this common thread—a belief in the intrinsic value of the liberal arts—has been established among these four institutions despite the physical distance between them, Bradley said the next step in enhancing these partnerships will be to convene a meeting of the schools' top administrators to explore ways they can benefit each other. "Planning for that is already in the works," she said.
Asked why she had chosen to work with these three institutions, Bradley said that while they differed in many ways from Vassar, they all had important things in common. "We share many common beliefs, and one of them is that we all strive for excellence, to be the best in our fields," she said. "Each one brings different strengths and different perspectives to the table, but all of us believe that to create the best graduates, you need a multidisciplinary approach to teaching and learning."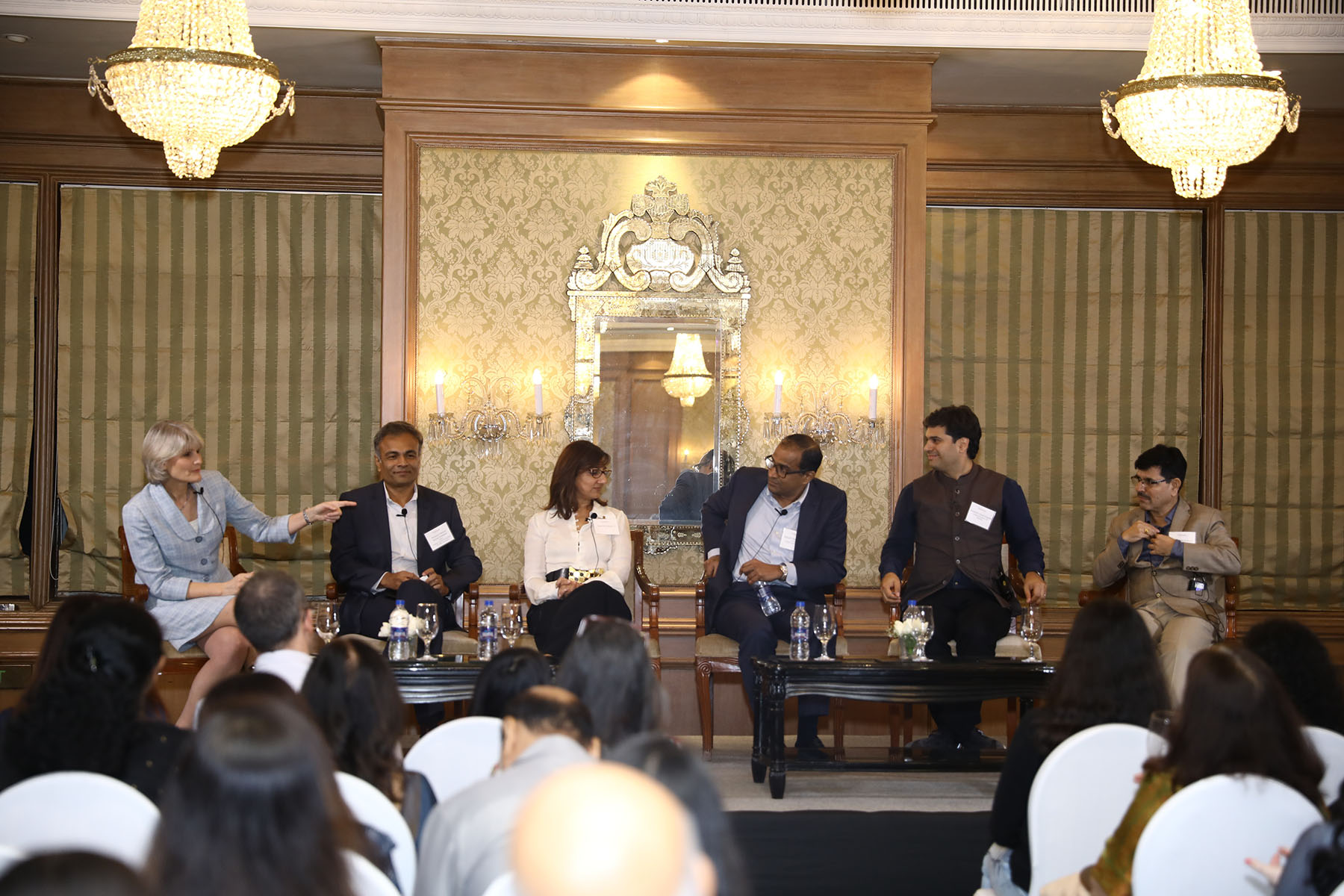 Bradley's efforts to forge these connections should not come as a surprise to anyone familiar with her career. Dating back to her time as a hospital administrator and continuing during her ongoing scholarship in the field of healthcare policy, she says she has always valued the power of partnerships.
As just one example, she pointed to an initiative undertaken by hundreds of hospitals which shared their procedures for treating heart-attack patients. "The trading of information led to changes in hospitals' best practices that potentially saved thousands of lives," Bradley said, "and I wanted to bring that kind of thinking to higher education. When I came to Vassar, I saw that our approach to teaching the liberal arts was truly spectacular, and I began to think, 'How can we share this?'"
Posted
September 22, 2022