Beth Appel '05
Writer for the HBO Max Series The Sex Lives of College Girls, partially filmed at Vassar, reflects on filming at her alma mater.
HBO Max's The Sex Lives of College Girls, the latest creation from Hollywood multi-hyphenate Mindy Kaling (The Office, The Mindy Project), has not one but two Vassar connections. Not only was the teen comedy-drama television series filmed on campus, but also one of its staff writers—Beth Appel '05—is an alum.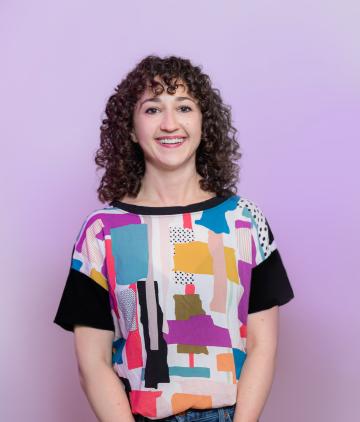 Appel, who majored in drama, has prior experience working with Kaling, as story editor of Netflix's Never Have I Ever, a coming-of-age comedy-drama television series loosely based on Kaling's childhood experiences in the Boston area. But never before has she returned to her beloved alma mater on account of her work.
As luck would have it, Appel was the only writer—out of a total of nine—on set for the Vassar portion of the shoot this past summer (the filming of interior scenes began in November 2020 in Los Angeles). She watched every take alongside the director, making sure the actors recited their lines correctly and landed each joke, even coming up with new material, as necessary, on the spot.
"The experience of writing for a TV show about college and then getting to film it at the actual place I went to college was surreal," says Appel, who enjoyed a month-long stay at Residence Inn Poughkeepsie and even had a chance to reminisce with old friends one day in the Lathrop House parlor. "I hadn't been back to campus for a decade, but after a couple of days, it felt very familiar again and I spent a lot of my free time walking around, looking wistfully at my old stomping grounds, especially the Susan Stein Shiva Theater and the Powerhouse Theater."
When she first arrived at Vassar 20 years ago, Appel had planned to pursue a career as a stage actress. However, as a member of Happily Ever Laughter, the college's sketch-comedy group, she quickly discovered a love of writing and performing improvisational theater and sketch comedy that far outweighed her interest in acting in dramatic or experimental plays. As a first-year student, she acted in a scene directed by fellow drama major Marissa Wolf '04, under the auspices of the Philaletheis Society. Her senior thesis showcased her portrayal of Masha in Anton Chekhov's 1896 play The Seagull.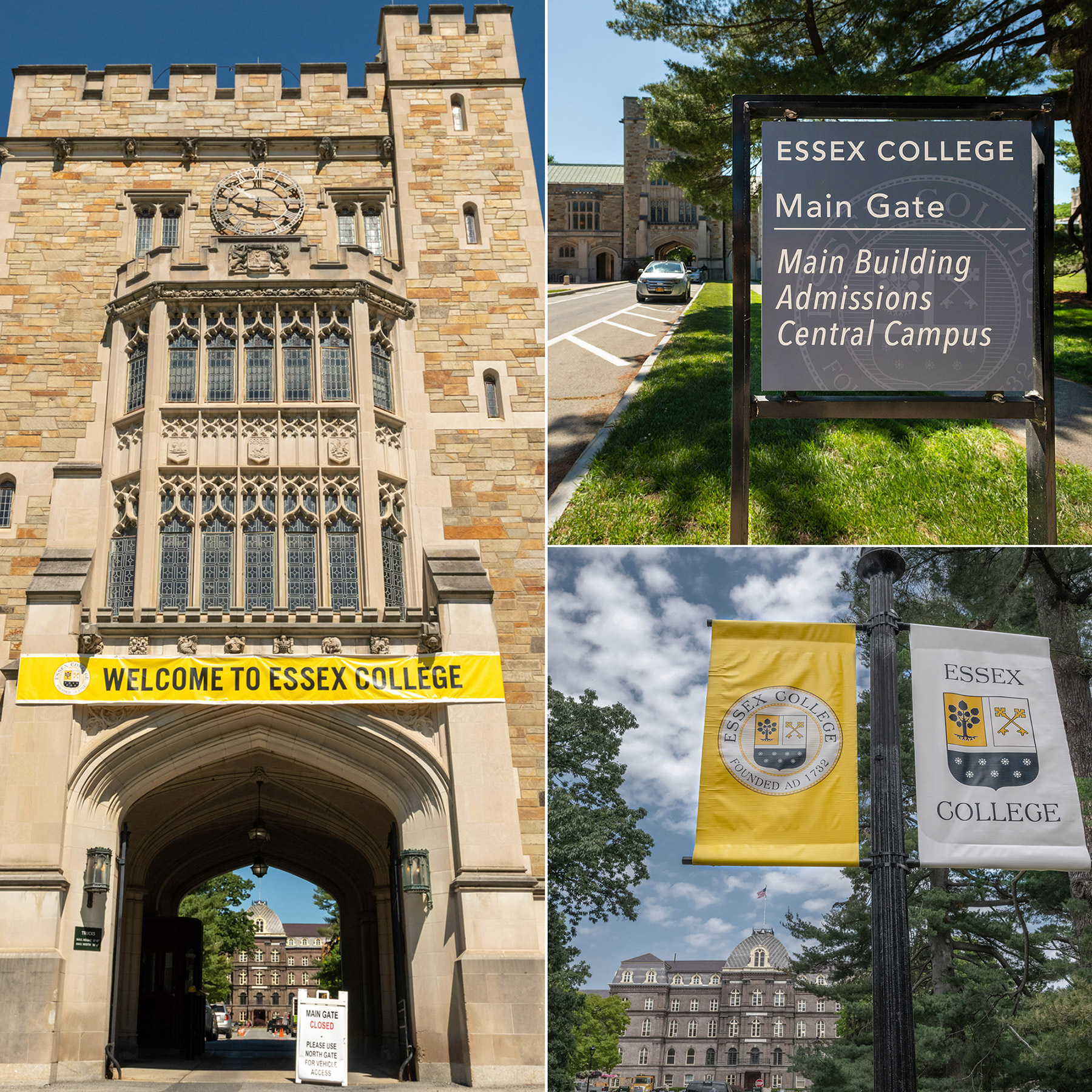 After graduation, Appel performed in a New York City–based sketch-comedy group, which she describes as a "post-college offshoot of Happily Ever Laughter," before moving to Los Angeles to take up writing, acting, and directing. Her acting credits include Netflix's psychological thriller and crime-drama television series You, the 2019 dark-comedy film Greener Grass, and truTV's educational comedy television series Adam Ruins Everything. She served as a writer and on-set consultant for ABC's Primetime Emmy Award–nominated comedy web series Boondoggle, loosely based on the life of actor and comedian Ty Burrell (Modern Family).
Appel may not know exactly how the final decision to film The Sex Lives of College Girls at Vassar was made, but she says, "I'm assuming Vassar's historic buildings, beautiful quads, and general East Coast vibe sealed the deal. Plus, Vassar agreed to let us film there, so that helped! I think it will be fun, and maybe a little discombobulating, for the Vassar community to see how its favorite campus spots have been repurposed and transformed."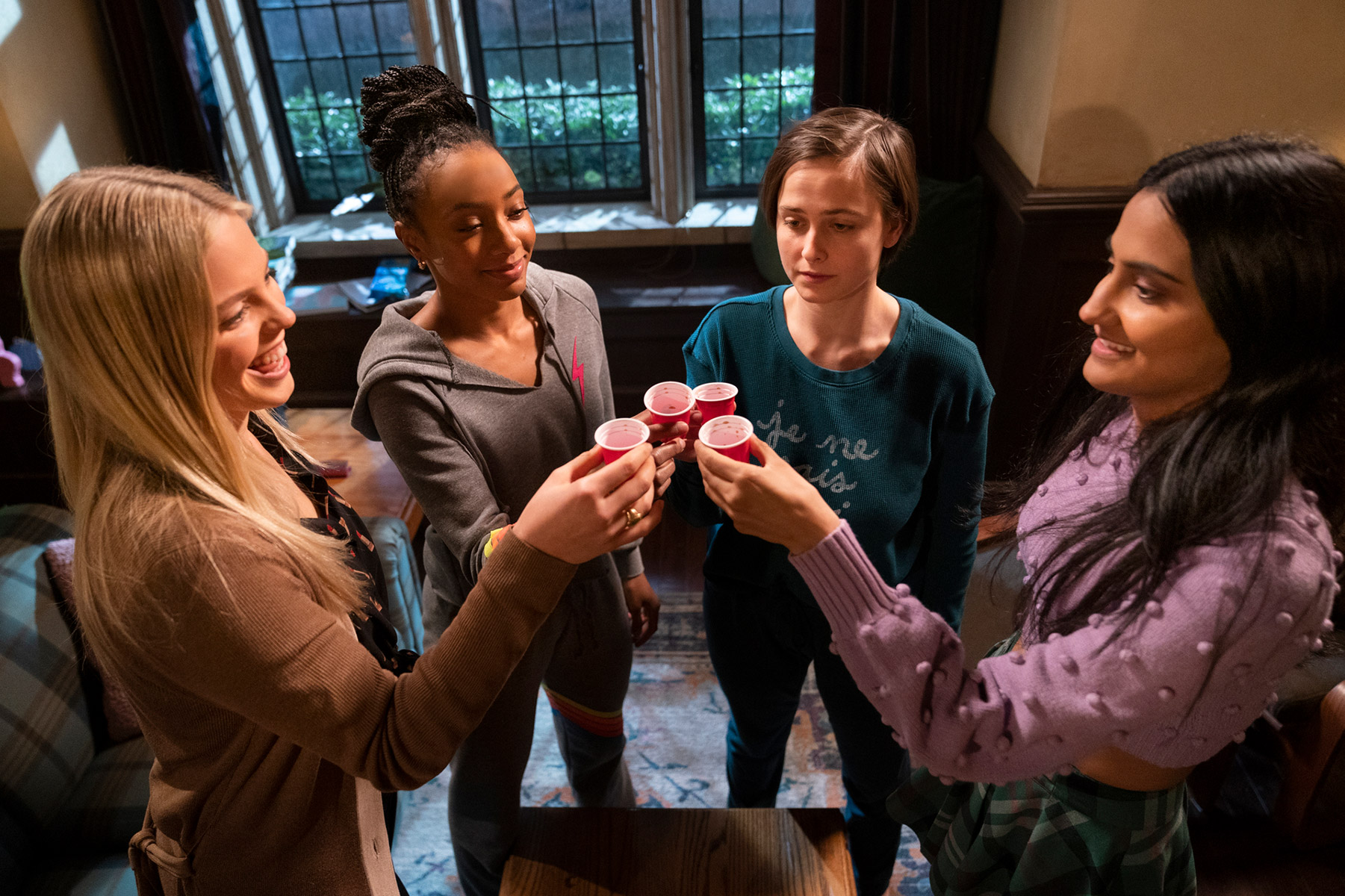 Prominent academic buildings—Blodgett Hall (or North Conn Hall, as it is known on the show) and Rockefeller Hall—function as residence halls, while the Skinner Hall of Music serves as a dining hall. "My favorite is the Vogelstein Center for Drama and Film being used as the athletic building," Appel says.
Quite a bit of filming was done outside of Blodgett Hall—with one side of the building appearing as the exterior of the women's dorm and the other side as the exterior of the Women's Center—as well as on the lawn between the Thompson Memorial Library and Rockefeller Hall. The outside of the President's House is shown as the home of a student-led comedy magazine titled the Catullan. Of course, Appel shares, viewers can expect plenty of sweeping aerial shots of the Vassar campus, too.
The Sex Lives of College Girls, which premiered on HBO Max on November 18, follows four first-year roommates—portrayed by Pauline Chalamet, Amrit Kaur, Reneé Rapp, and Alyah Chanelle Scott—at a prestigious New England–area college. Legendary comediennes Sherri Shepherd and Nicole Sullivan appear in recurring roles.
Despite its title, Appel notes, the 10-episode series has mass appeal: "I think there's plenty of stuff in the show that's relatable to all ages and genders. Except, like, toddlers. They might not like the show."