4 Alums, 5 Graduating Seniors Win Fulbright Fellowships
Four Vassar alums and five graduating seniors have been awarded Fulbright Fellowships to teach or conduct research projects overseas during the 2022–23 academic year. The Fulbright Program is the flagship international exchange program sponsored by the U.S. government. It is designed to foster mutual understanding between the people of the United States and those of other countries.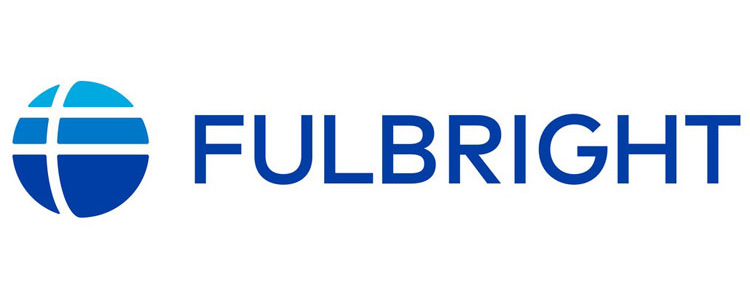 Alum recipients are Brianna Banks '18, Ezra Mead '21, Dushyant Naresh '17, and Kristen Ritter '19. Graduating seniors receiving 2022–23 Fulbright awards are Nicholas Corbo, Samantha Dorf, Charles Mangan, Gina Pepitone, and Christopher Story.
Banks will compile information on the history of Black and African-Americans stationed in Germany after World War II, write a paper and annotated bibliography, and collect first-hand accounts and personal narratives. She will conduct her research primarily at the Friedrich Meinecke Institute of History at the Freie Universität Berlin, with support from the university's JFK Institute of North America Studies.
Mead will teach English and share her experience in the fields of STEM, history, and politics with public school students in Berlin, Hamburg, or Nordrhein-Westfalen.
Naresh will help develop an interactive museum that examines the impact of climate change in Mauritius, off the eastern coast of Africa, with students and others there.
Ritter, who holds an MFA degree from Vermont College of Fine Arts, will share her experiences working in schools, museums, and nonprofit organizations with students in Brazil.
Corbo will conduct research on bloc-style housing in post-Communist Hungary. He will conduct interviews and surveys of those living in such housing to determine the demand for affordable housing in Hungary.
Dorf will teach English to public school students in Spain, trading ideas and information about American and Spanish culture.
Mangan will teach English to students in Thailand, sharing his experiences as a Thai-American through theater and other educational lenses.
Pepitone will teach English in Spain, interacting with students who speak a variety of languages and dialects, including Catalan and Basque.
Story will teach English to public school students in Germany.
The primary source of funding for the Fulbright Program is an annual appropriation made by the U.S. Congress to the U.S. Department of State, Bureau of Educational and Cultural Affairs. Participating governments and host institutions, corporations, and foundations in foreign countries and in the United States also provide direct and indirect support.
Recipients of Fulbright grants are selected on the basis of academic or professional achievement, as well as demonstrated leadership potential in their fields. The program operates in over 155 countries worldwide.