Wendy Graham
Professor and Chair of English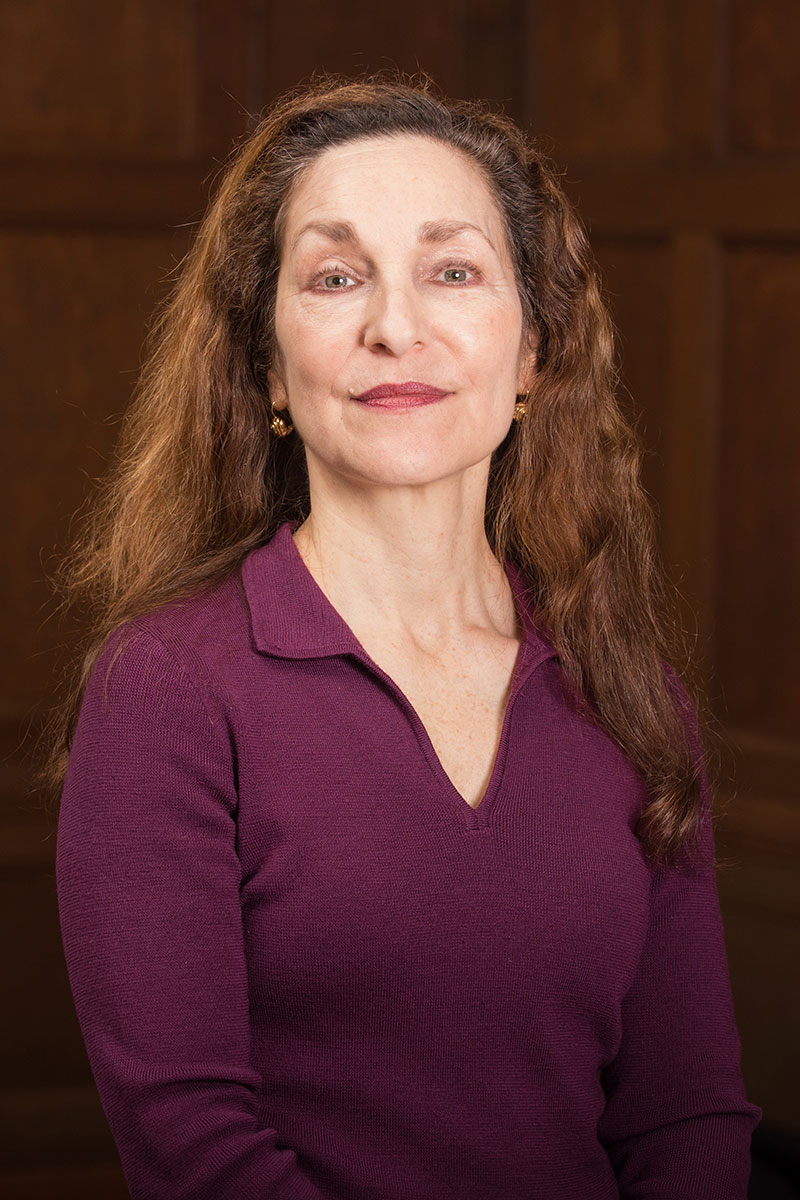 My first book, Henry James's Thwarted Love (Stanford 1999), reflects my central teaching interests: American and British literature, literary theory, gender and culture studies. The book locates the novelist and his works within the key discursive frameworks that emerged during his lifetime: mental hygiene, sexology, psychology, and anthropology. Though widely published on James (on film, painting, the city), I have resisted turning James scholarship into a cottage industry. My second book, Critics, Coteries, and Pre-Raphaelite Celebrity (Columbia UP 2017), documents the symbiotic relationship between journeymen critics of the Victorian period and the artists and poets they helped make famous. Celebrity is an area of interest to a diverse range of readers across temporal and geographic borders as a well as departments of instruction. As a scholar, I am inclined to uncover an older provenance for concepts, such as aesthetic celebrity, the birth of the homosexual subject, or the avant-garde. As a teacher, I am attentive to the situation of the literary work and consistently strive to reveal the contemporary (in many cases that means 19th-century) understanding of class, race, money, modernity, et al. Expect to hear about Thorstein Veblen's The Theory of the Leisure Class in conjunction with our reading of 19th-century American novels. In my survey of American literature 1865-1920, we read W.E.B Du Bois's The Souls of Black Folk as much for his framing of 'double-consciousness' as for his style and method. I consider myself a close reader notwithstanding these extra-curricular interests.
BA, University of California-Berkeley; MA, PhD, Columbia University in the City of New York
At Vassar since 1988
Contact
845-437-5643
Eleanor Butler Sanders Hall
Box 250
Research and Academic Interests
British Literature
Literary Decadence
Interdisciplinary Studies
Literature and Medicine
Literature and Psychology
Degeneration
Media Studies
Literacy and print culture in Britain 1780–1914
Museum Design
Departments and Programs
Courses
ENGL 330 American Modernism
Selected Publications
"Pecuniary Emulation, Anomie, and the Alleged Metropolitan Conversion of Sister Carrie," in Routledge Companion to Literature and Class, Ed. Gloria McMillan (New York: Routledge UP, 2021), pp.359-371.
"Something to Declare," Dublin Review of Books 104 (October 2018):
"Critics, Coteries, and Pre-Raphaelite Celebrity," Columbia University Press, 2017.
"Henry James and the Lesser of Two Modernisms," Henry James Review 1 (Winter 2014): 48-59.
"Pre-Raphaelite Brothers, Lovers, and the Sister Arts," in A Companion to British Literature: Volume IV: Victorian and Twentieth-Century Literature 1837-2000. Robert DeMaria Jr., Heesok Chang, and Samantha Zacher (London: John Wiley and Sons, 2014), pp. 107-128.
"Social Sciences and the Disciplines," chapter 29, in Henry James in Context, Ed. David McWhirter (Cambridge UP, 2010), pp. 310-320.
"Notes on a Native Son: Henry James's New York," American Literary History 2 (Summer 2009): 239-267.
"Signifying in The Ivory Tower," Henry James Review 1 (Winter 2009): 68-74.
"Knickerbocker Modernism in 'Crapy Cornelia'," Henry James Review 3 (Fall 2008): 236-244.
"Growing Up Absurd: The Search for Self in Henry James's The American," in A Companion to Henry James, Ed. Greg Zacharias (Blackwell, 2008), pp.51-69.
"Pictures for Texts," Henry James Review 1 (Winter 2003): 1-26.
"The Rift in the Loot: Cognitive Dissonance for the Reader of Merchant Ivory's The Golden Bowl," Henry James Goes to the Movies, Ed. Susan Griffin (Lexington: UP of Kentucky, 2001), pp.305-332.
"Henry James and British Aestheticism," Henry James Review 3 (Fall 1999): 265-274.
Henry James's Thwarted Love, Stanford University Press, 1999.
Photos