Anthony C. Brown
Senior Lecturer in Athletics and Physical Education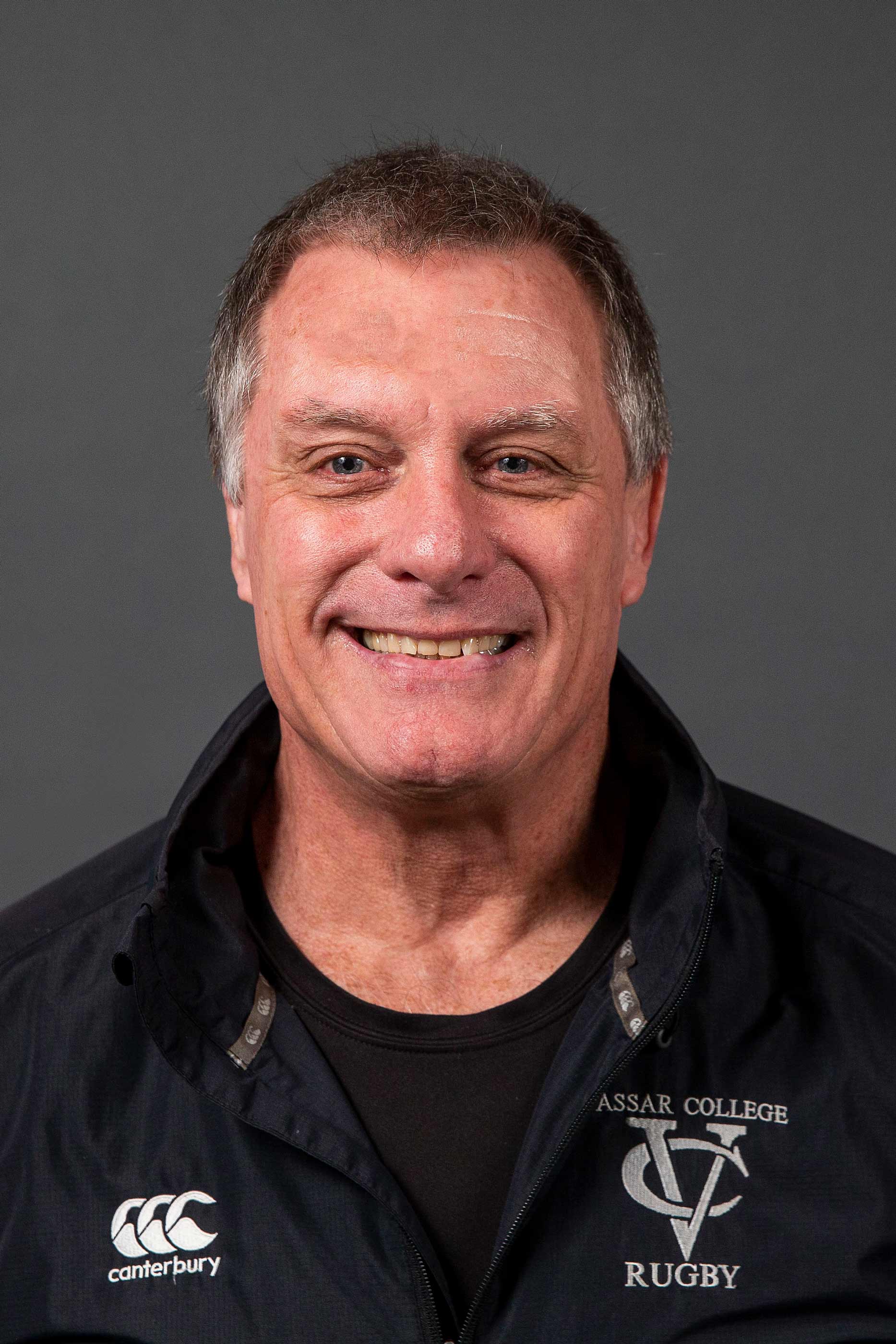 In 1995, Tony Brown became the first full-time rugby coach in Vassar's history. Under his stewardship, he has increased squad size while guiding the Brewers to several playoff appearances.
The 2012-13 season marks Brown's 18th year at Vassar. The men's team is 166-111-10 (.600). They have qualified for the Northeast Playoffs nine times, won four Met. NY Championships, three Spring Tournament titles, and are consistently ranked in the top 20 in the nation.
Brown moved to the United States in 1984 having played at St. Luke's College, Exeter and Wasps. In the UK he represented Southern Universities (UAU) and played for the invitation side Public School Wanderers. In the USA he played for Northern Virginia Rugby Football Club and was selected to the 1985 Potomac Rugby Union select side comprised of players from the Washington, DC metropolitan area. Brown retired from playing in 1986.
From 1988-95, Brown coached the George Mason University men's team in Fairfax, Virginia and compiled a 110-52-6 overall record (.637). Brown's teams beat several eastern powers including Army, Navy, and Penn State as well as twice winning the St. Patrick's Day Tournament and finishing as runner-up at the Cherry Blossom, West Virginia University, and Commonwealth Cup tournaments. GMU finished the 1995 season ranked No. 3 in the East coast.
Brown also coaches the women's program at Vassar and has worked as a Staff Coach with the USA U19 Boys program. He is a USA Rugby Coaching Development Program Leader and assists the NRU Under 23 Women's Select Side.
BA, Arizona State University; BED, University of Exeter; MS, George Mason University
At Vassar since 1995
Contact
845-437-7804
Athletics & Fitness Center (AFC)
Box 750
Departments and Programs