Trevor Babb
Adjunct Artist in Music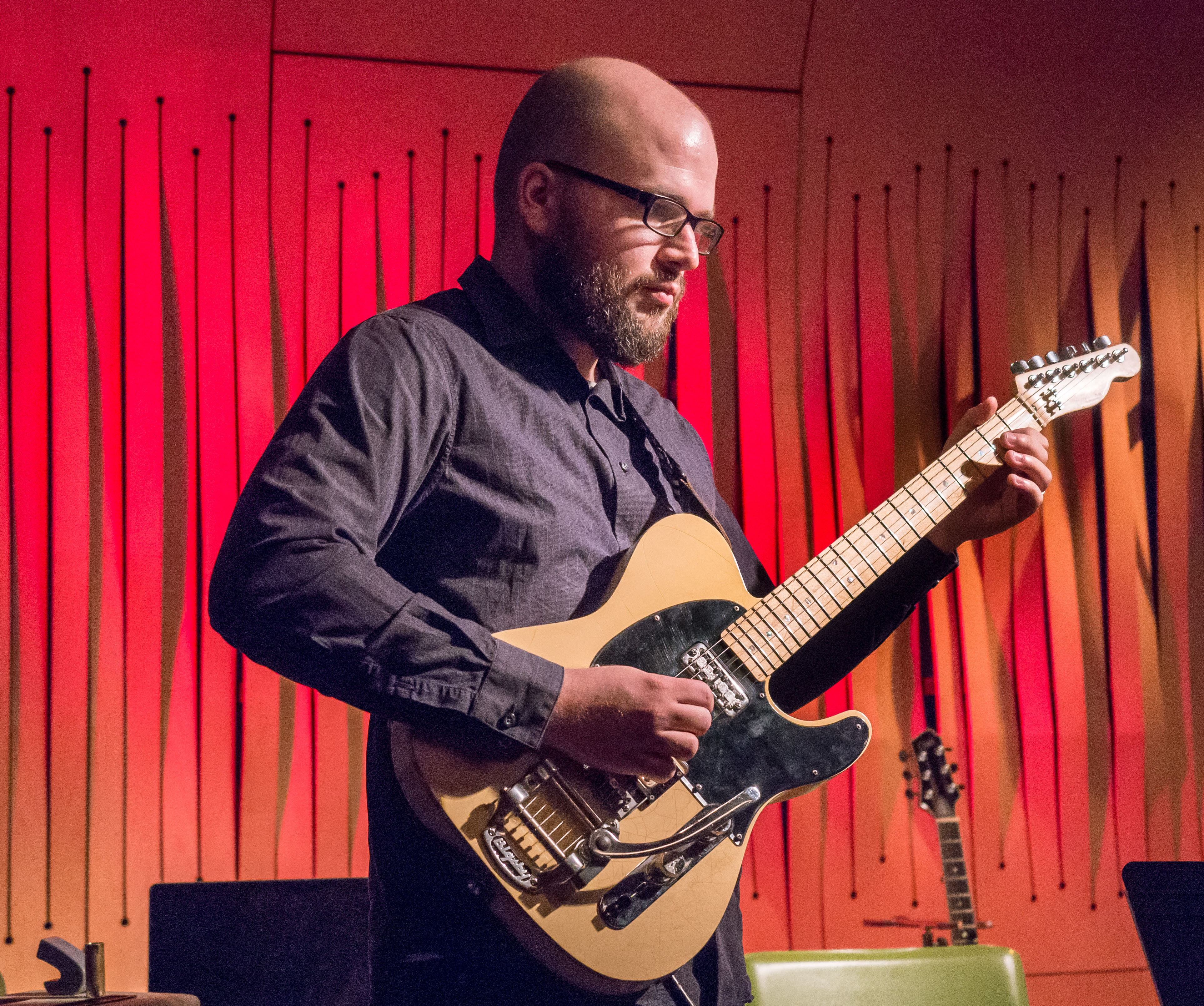 American guitarist/composer, Trevor Babb, is a versatile and adventurous musician based in New Haven, CT. He is primarily devoted to music by living composers and performs on classical guitar, electric guitar, and other plucked instruments.
Mr. Babb has received several awards and recognitions including a Fulbright Award, the Yale School of Music's Eliot Fisk Prize, and top prize in the 2016 Denver Classical Guitar Competition. He has performed throughout the US and internationally as a soloist and chamber musician. He has collaborated with Contemporaneous, the New Hampshire Music Festival Orchestra, Hartford Independent Chamber Orchestra, Caution Tape Sound Collective, New England Chamber Players, Black House Collective, Aeon Ensemble, and the Yale Band.
As a passionate advocate of contemporary music, Trevor actively composes and performs his own music, and has given dozens of premiere performances of works by established and emerging composers. Babb's original music is preoccupied with alternative methods of organizing music in time, the cross-section of improvisation and composition, and unconventional instrumental performance practice. His debut recording on Innova Recordings, Warmth, features original music for multiple electric guitars along with several premiere recordings by emerging composers. His second solo album, From a Dream, is out on Frameworks Records and features new music for solo classical guitar by composers from five countries across three continents. He has shared the stage with many leaders in contemporary music including So Percussion, Aperture Duo, and members of the Bang on a Can All-Stars and Eighth Blackbird.
Mr. Babb holds a Bachelor of Music degree from the Eastman School of Music and Master of Music and Doctor of Musical Arts degrees from the Yale School of Music. He also studied for a year at the Haute École de Musique de Genève in Geneva, Switzerland under the support of a Fulbright Scholarship. He is currently an Adjunct Artist Instructor in the Music Department at Vassar College and teaches with the Connecticut Suzuki Guitar Academy in Norwalk, CT.
BM, Eastman School of Music; MM, PhD, Yale University
At Vassar since 2018
Research and Academic Interests
Departments and Programs
Courses
MUSI 68 Classical Guitar
MUSI 168 Classical Guitar
MUSI 268 Classical Guitar
MUSI 368 Classical Guitar
MUSI 380 4th Year Instruction
Photos