Marka Young
Adjunct Artist in Music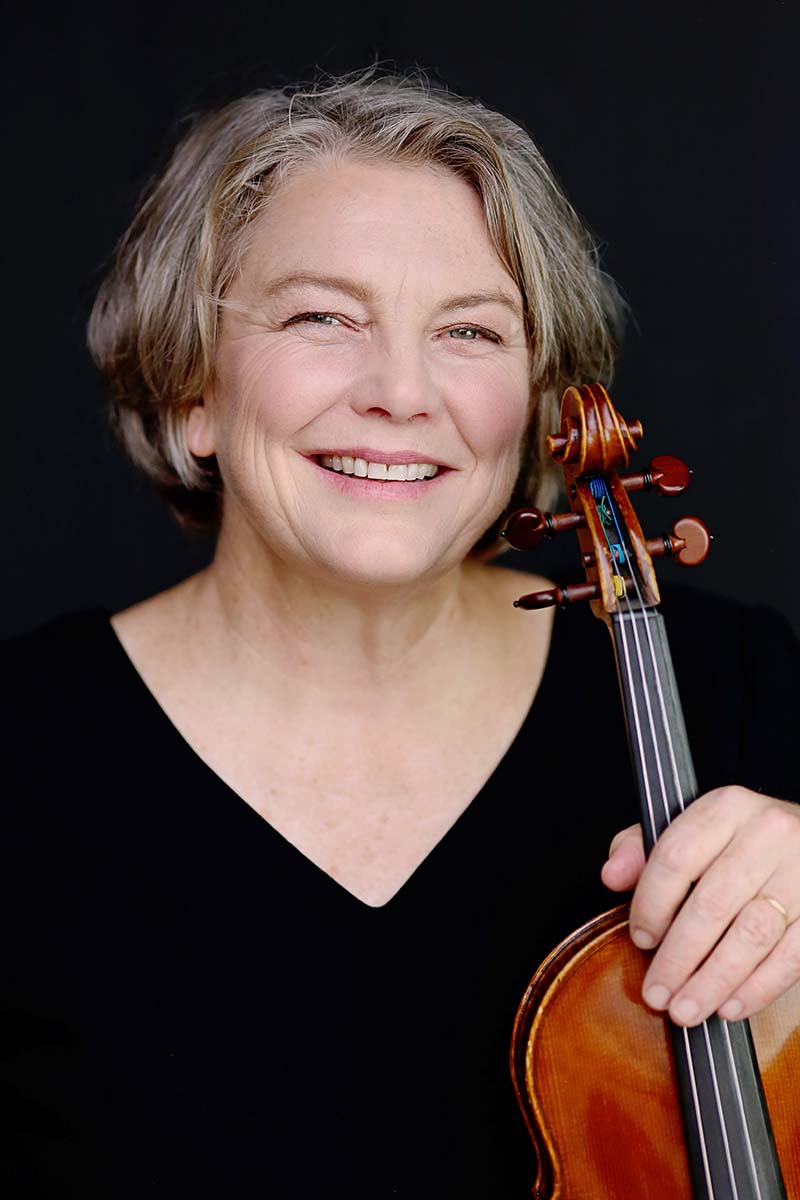 Marka Young is a dynamic performer noted for her warm, rich tone and evocative lyrical line. The New York Concert Review has written that Ms. Young plays "…with a broad, majestic interpretation and a full-bodied sound." Ms. Young performs a wide variety of programs and is experienced as solo performer on modern, classical and baroque violin.
A violinist with deep foundations in the performance complexities of both modern and period instrument disciplines, she has performed as a member of the Rebel Baroque Orchestra, playing live for NPR's "Performance Today" and for a multi-year series of acclaimed performances broadcast on WQXR. She has recorded with Rebel on numerous works with the Trinity Church Wall Street Choir, including Handel's Messiah and all the Haydn Masses in an 8-CD box set.
She has performed as a soloist throughout the U.S. including Carnegie's Weill Hall, the Bach Aria Festival, Blossom Festival, Connecticut Early Music Festival, the Storm King New Music Festival, at numerous colleges and universities and as an Artist in Residence at Banff.
Ms. Young serves as the Assistant Concertmaster of the Hudson Valley Philharmonic, is a member of the Hudson Valley String Quartet and is the Concertmaster of the Northern Dutchess Symphony Orchestra, where she has been a featured soloist.
Marka received her DMA from SUNY Stony Brook where she studied violin with Joyce Robbins and chamber music with Timothy Eddy and Gil Kalish. She received her BA at Sarah Lawrence College, she studied with Kurt Sassmanshaus and Dorothy Delay. She studied with the great soloist and pedagogue Camilla Wicks while in high school in Northern California, and has performed in masterclasses for Joseph Gingold, Sergiu Luca and Enrico Gatti.
Marka Young is committed to engagement in her local community. In addition to performing locally at the highest level and teaching at Vassar College, she maintains a studio of young violinists and is the director of the Iris Ensemble, a string ensemble for musicians aged 8–15 years, based in Ulster County, NY. More information about Marka Young can be found at markayoungviolin.com.
BA, Sarah Lawrence College; MM, DMA, Stony Brook University
At Vassar since 2021
Contact
Departments and Programs