Laura Manee Newman
Professor and Chair of Art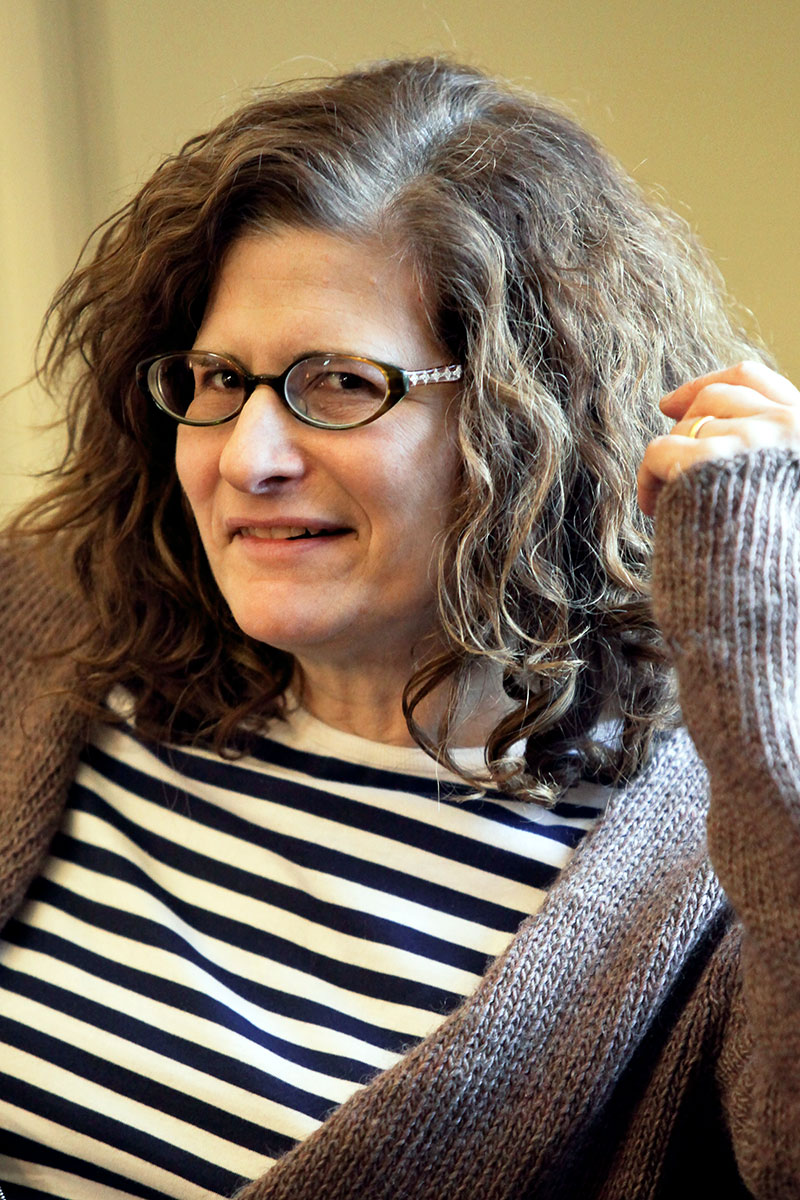 Laura Newman teaches painting and drawing at Vassar. She received a BFA from Cooper Union and also studied at the California Institute of the Arts and the graduate program of the Nova Scotia College of Art and Design. She was previously on the faculty at Yale University, Brown University, Pratt Institute, Cooper Union and the Rhode Island School of Design. Her paintings have received many awards, including a Guggenheim Fellowship, a Rome Prize Fellowship, and Virginia Center for the Creative Arts and Yaddo Residencies. She exhibits her paintings frequently, including recent solo exhibitions at Victoria Munroe Fine Art, New York and The University of Connecticut, Storrs.
BFA, Cooper Union for the Advancement of Science and Art
At Vassar since 1998
Departments and Programs
Selected Publications
Newman, L.A., Scavuzzo, C.J., Gold, P.E., & Korol, D.L. (2017). Training-induced elevations in extracellular lactate in hippocampus and striatum: Dissociations by cognitive strategy and type of reward. Neurobiology of Learning and Memory, 137: 142-153.
Newman, L.A. & Gold, P.E. (2016). Attenuation in rats of impairments of memory by scopolamine, a muscarinic receptor antagonist, by mecamylamine, a nicotinic receptor antagonist. Psychopharmacology, 233(5): 925-932.
Newman, L.A., Creer, D.J., & McGaughy, J. (2015). Cognitive control and the anterior cingulate cortex: How conflicting stimuli affect attentional control in the rat. Journal of Physiology Paris, 109: 95-103.
Gold, P.E., Newman, L.A., Scavuzzo, C.J., & Korol, D.L. (2013). Modulation of multiple memory systems: from neurotransmitters to metabolic substrates. Hippocampus, 23(11):1053-65.
Newman, L.A., Korol, D.L., & Gold, P.E. (2011). Lactate produced by glycogenolysis in astrocytes regulates memory processing. PLoS ONE, 6(12): art. no. e28427.
Newman, L.A. & McGaughy, J. (2011). Attentional effects of lesions to the anterior cingulate cortex: How prior reinforcement influences distractibility. Behavioral Neuroscience, 125(3): 360-371.
Newman, L.A. & McGaughy, J. (2011). Adolescent rats show cognitive rigidity in a test of attentional set shifting. Developmental Psychobiology, 53(4): 391-401.
Newman, L.A., Darling, J., & McGaughy, J. (2008). Atomoxetine reverses attentional deficits produced by noradrenergic deafferentation of medial prefrontal cortex. Psychopharmacology (Berl), 200(1): 39-50.
Newman, L.A. & McGaughy, J. (2008). Cholinergic deafferentation of prefrontal cortex sensitivity to cross-modal distractors during a sustained attention task. The Journal of Neuroscience, 28(1): 2642-2650.
Newman, L.A. & Mair, R.G. (2007). Cholinergic modulation of visuospatial responding in central thalamus. European Journal of Neuroscience, 26(12): 3543-3552.
Newman, L.A. & Burk, J.A. (2005). Effects of excitotoxic thalamic intralaminar nuclei lesions on attention and working memory. Behavioural Brain Research, 162: 264-271.