Katherine Hite
Professor of Political Science on the F. Thompson Chair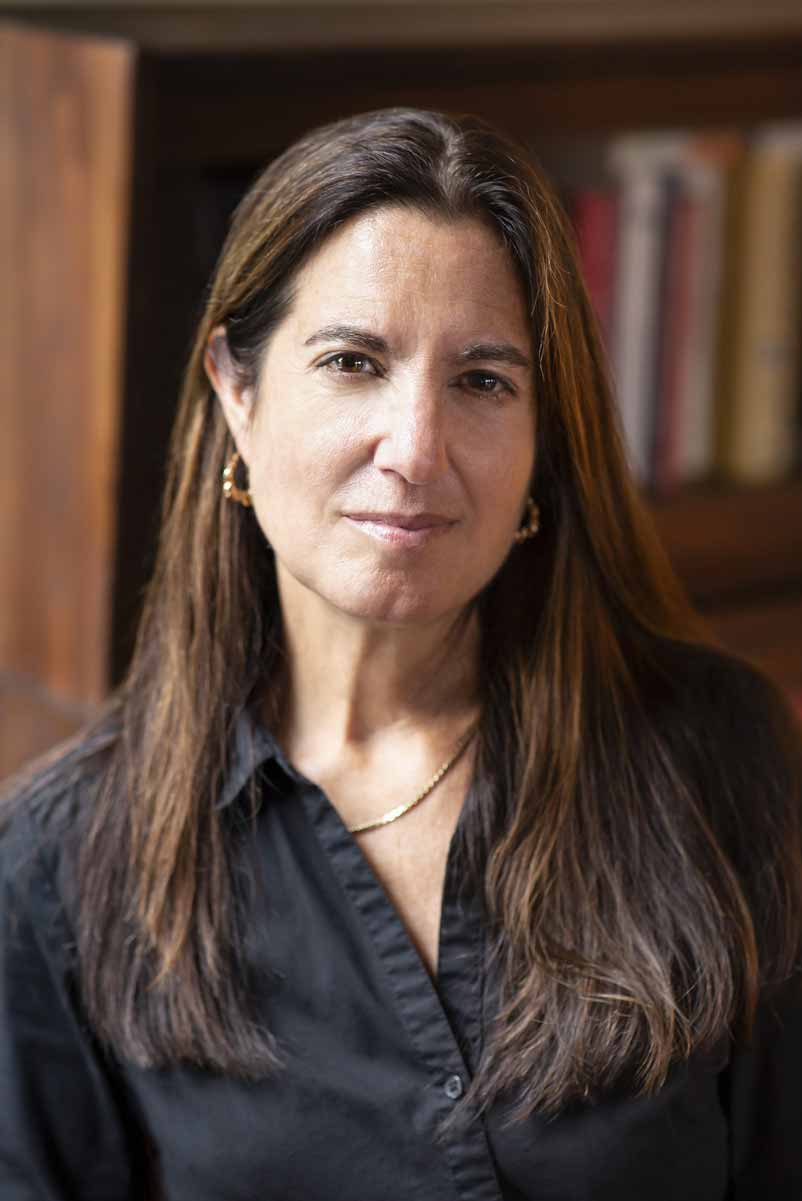 Katherine Hite joined the Vassar faculty in 1997. She received her BA from Duke University and her masters in International Affairs and PhD in political science from Columbia University. Prior to her arrival at Vassar, she served as the associate director of the Institute of Latin American and Iberian Studies of Columbia, where she also taught courses in Latin American studies and comparative politics. From 2008-12, Hite directed Vassar's Latin American and Latino/a Studies program.
Dr. Hite's recent work focuses on the politics of memory, as well as issues in higher education, access and equity. Her research has been supported by the Fulbright Foundation, the Social Science Research Council, and the Ford Foundation.
Dr. Hite's teaching interests include the politics of the Americas, social movements, the politics of memory, and the legacies of violence for states and societies around the globe. She is also a co-founder of Celebrating the African Spirit, a Poughkeepsie-based community organization.
BA, Duke University; MIA, PhD, Columbia University in the City of New York
At Vassar since 1997
Research and Academic Interests
Courses
POLI 150 Comparative Politics
POLI 381 The Politics of Memory
Selected Publications
Books
Ghosts, Exhumations and Unwieldy Pasts. Co-edited with Daniela Jara. Special Issue of Memory Studies 13:3 (June 2020).
The Politics of Memory in Chile: From Pinochet to Bachelet. Co-edited with Cath Collins and Alfredo Joignant. (Boulder, CO: Lynne Rienner Publications, 2013; Spanish edition, Santiago de Chile: Universidad Diego Portales/Catalonia, 2014).
Sustaining Human Rights in the Twenty-First Century: Strategies from Latin America. Co-edited with Mark Ungar (Baltimore, MD: Johns Hopkins University Press, 2013).
Politics and the Art of Commemoration: Memorials to Struggle in Latin America and Spain (Routledge Press, 2011. Paperback edition, 2013; Spanish edition, Santiago de Chile: Mandrágora Ediciones y Museo de la Memoria y los Derechos Humanos, 2013).
Authoritarian Legacies and Democracy in Latin America and Southern Europe. Co-edited with Paola Cesarini (South Bend, IN: University of Notre Dame Press, 2004).
When the Romance Ended: Leaders of the Chilean Left, 1968–1998, (New York: Columbia University Press, 2000).
Select Articles
"The Depths of White Denial, Black Labor, and the Legacy of the Sugar Land 95," South Central Review Volume 39, Nos. 2–3, Summer/Fall 2022, pp. 16–29.
"Texas, Monuments, and the Politics of Self-Reckoning," Memory Studies, Volume 14, Issue 6, December 2021, pp. 1301–1313.
"A Monumental Battle for the Story of Texas," Revista: Harvard Journal of Latin American Studies, August 4, 2021.
"Reckoning with the Violent Past in the Here and Now," in Sonia Hernández and John Morán González, eds., Reverberations of Racial Violence: Critical Reflections on U.S. History (Austin: University of Texas Press, 2021), pp. 263–278.
"Reckoning Time," LASA Forum 51:1 (Winter 2020), pp. 65–68.
"Spaces, Sites, and the Art of Memory," Latin American Research Review, 52 (1), March 2017, pp. 190–196.
"Teaching the Politics of Encounter: Empathic Unsettlement in Spaces of Memory in Chile," Radical History Review Issue 124 (January 2016), pp. 217–225.
"Reflexiones comparativas sobre el LUM," La Mula (Lima, Peru), July 1, 2015.
With Marita Sturken, "September 11th and Human Rights," Huffington Post, September 10, 2012.
Photos