Joseph M. Tanski
Professor of Chemistry on the Matthew Vassar, Jr. Chair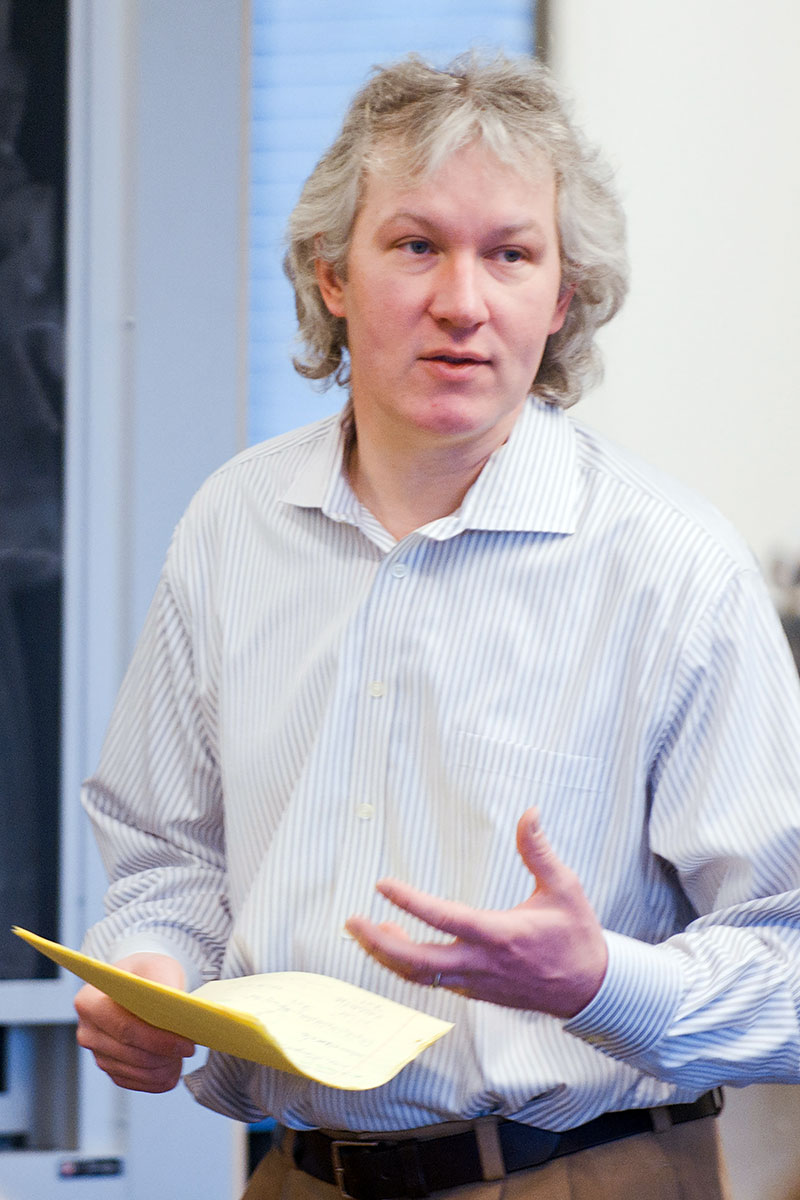 Joseph Tanski earned his AB in chemistry from Vassar College in 1995 and a PhD in chemistry from Cornell University in 2000. After completing a postdoctoral appointment with Gerard Parkin at Columbia University, Tanski spent time as a substitute assistant professor at the City University of New York's John Jay College of Criminal Justice before joining the Vassar faculty in 2003.
Tanski teaches General Chemistry, Organic Chemistry and Inorganic Chemistry. Tanski's laboratory, with equipment for the synthesis of air and water sensitive inorganic and organometallic compounds, is in Bridge for Laboratory Sciences 207. Research projects are available for interested students in several fields, including asymmetric catalysis, extended structure coordination chemistry, and X-ray crystallography.
Tanski is currently a member of the US National Committee for Crystallography.
BA, Vassar College; PhD, Cornell University
At Vassar since 2003
Contact
845-437-5731
Bridge for Laboratory Sciences
Box 601
Research and Academic Interests
Early transition metal coordination chemistry, asymmetric catalysis, extended structure coordination chemistry and X-ray crystallography
Departments and Programs
Courses
CHEM 125 Chemical Principles
CHEM 372 Integrated Chemistry Laboratory I