Emeriti
Michael Joyce
, MFA
Professor Emeritus of English
(1992–2019)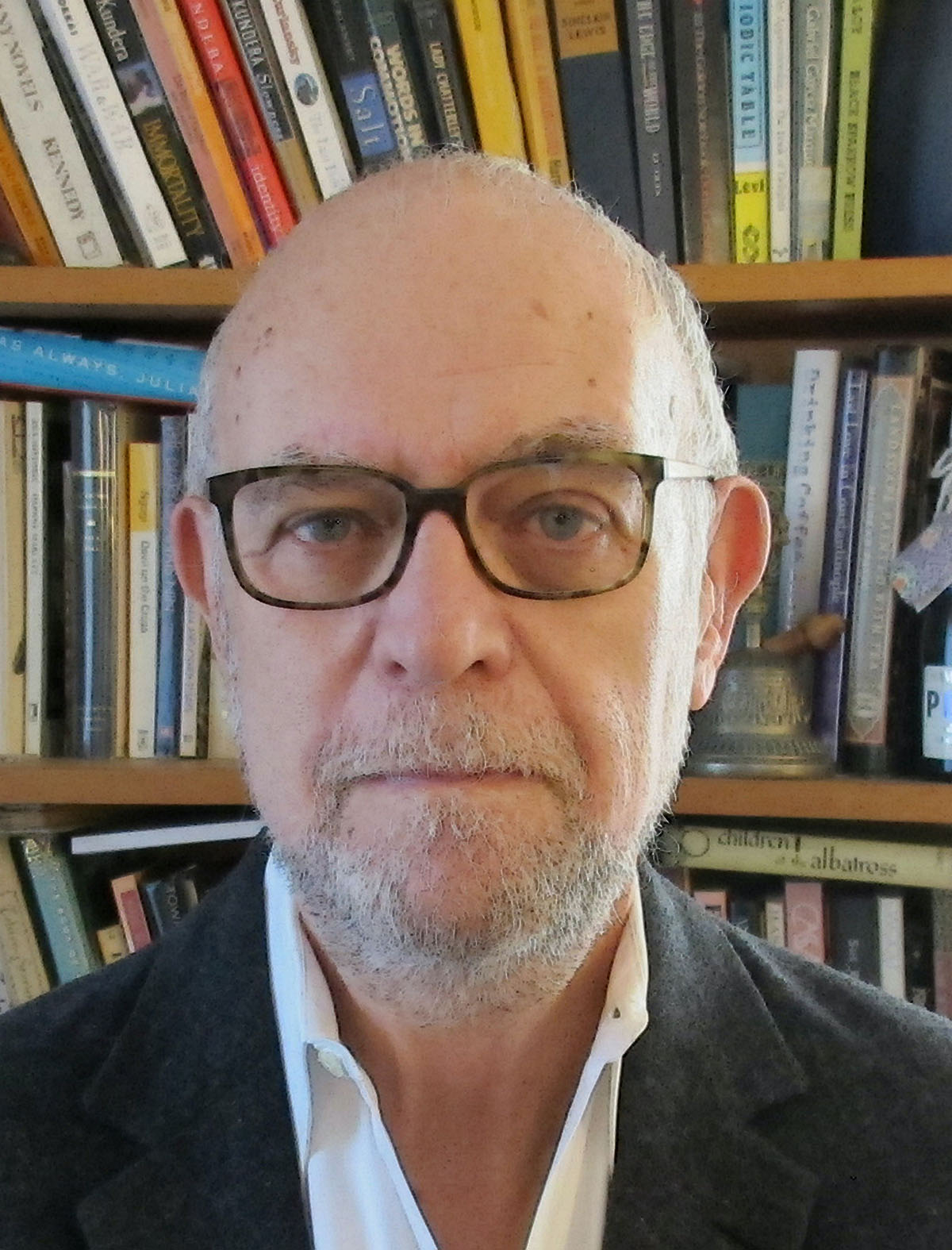 Michael Joyce's seventeen books span a career as novelist, poet, critic, theorist, digital literature pioneer, and multimedia artist. Called "granddaddy of hypertext fictions" by The New York Times, his afternoon, a story (1987) was anthologized in Postmodern American Fiction; translated into four languages; and the subject of the Electronic Literature Organization's 2020 fete for its 30th anniversary. Other digital works were "On the Birthday of the Stranger" in the inaugural Evergreen Review online; Twilight, A Symphony; Twelve Blue; and The Sonatas of St. Francis.
Scholarly books include a volume of media essays and short fiction, plus two collections of essays on digital media. His five poetry collections are Capricorn, Venus Descendant, Light in Its Common Place, A Hagiography of Heaven and Vicinity, Biennial, and Paris Views. His first novel, The War Outside Ireland, won the Great Lakes New Writers Award and was followed by Was: Annales Nomadique; Liam's Going; Disappearance; Twentieth Century Man; Foucault, in Winter, in the Linnaeus Garden; Remedia: a picaresque; and The World Beyond. The SUNY press version of his 1994 online novel Going the Distance was a finalist for the 2014 CASEY Award for best baseball book. Collaborative multimedia works include texts for Los Angeles painter Alexandra Grant's "Lost Hills Hokku" at Honor Fraser Gallery and "The Ladder Series" at MOCA; as well as for video artist Anita Pantin's Canzoni di morte. "Joyce in Berlin" for Stefan Schemat's Osmotic Minds won Honorable Mention at Ars Electronica 1999.
He co-founded the Media Studies program with Bill Hoynes in 1999 and in 2010 was Fulbright Distinguished Visiting Professor at Uppsala University.
Contact