China Sajadian
Assistant Professor of Anthropology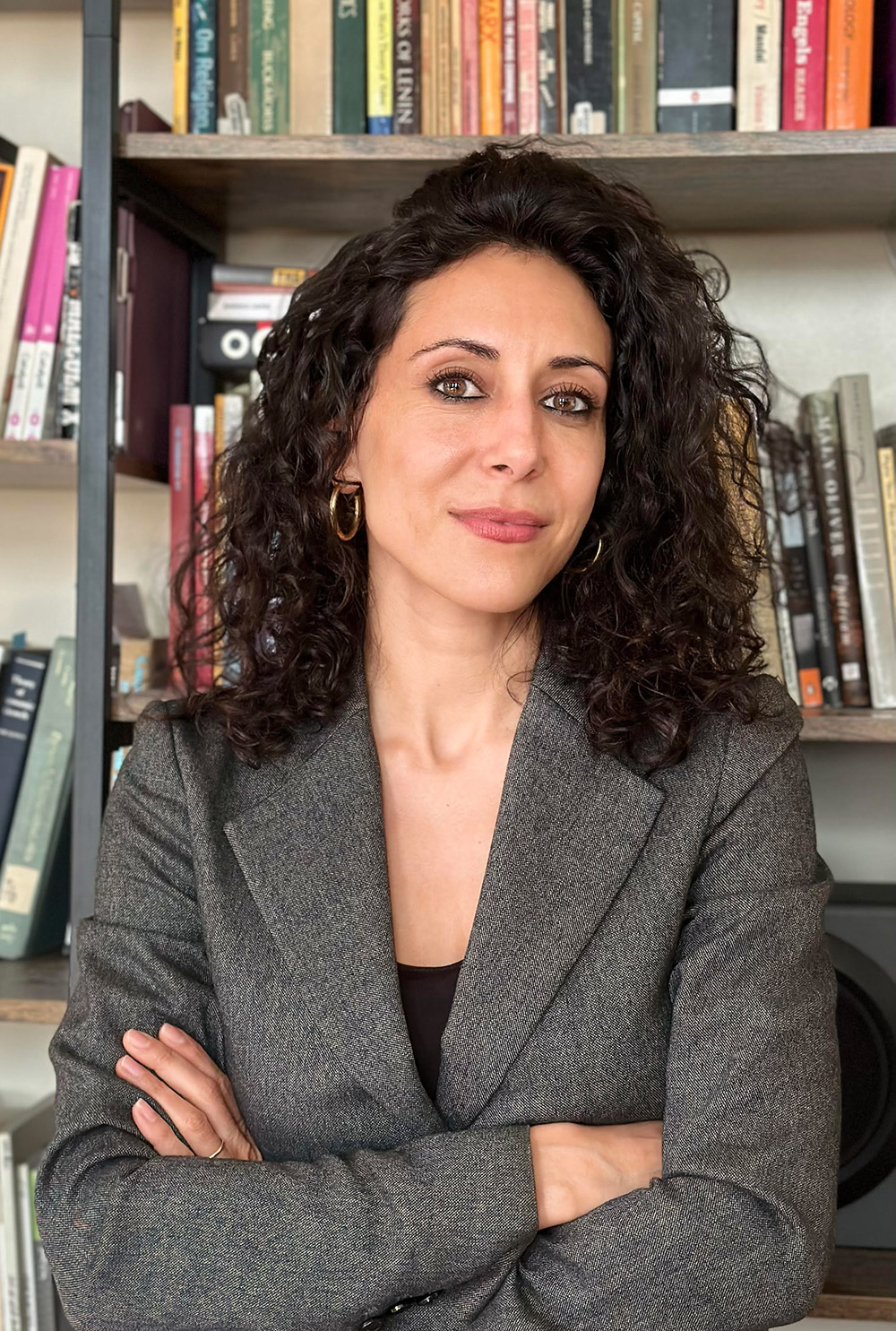 Bridging migration studies, agrarian studies, and economic anthropology, China Sajadian's research broadly examines links between histories of displacement and contemporary conflicts over land and labor in the Middle East. Her current book project, Debts of Displacement, is based on nearly two years of ethnographic fieldwork with Syrian and Lebanese agriculturalists at the Lebanese-Syrian border. In contrast to the conventional idea of refugee exile as one linked to an originary event of traumatic uprooting by war or disaster, Debts of Displacement argues that Syrian farmworkers' displacement is part of a much longer history of how debt configures agrarian labor mobility: a multi-generational and ongoing predicament rooted in uneven agrarian development, crises of household provisioning, and gendered labor obligations on both sides of the border. By examining the distinctly agrarian conditions of Syrian farmworkers' displacement from a feminist perspective, her research challenges the distinction between "involuntary" refugees and "voluntary" labor migrants, as well as the idea of a refugee crisis itself.
Before coming to Vassar, Sajadian was the Eveillard Postdoctoral Fellow at Smith College. Her research has been supported by the Mellon/American Council of Learned Societies, the National Science Foundation, the Wenner-Gren Foundation, the Max Weber Foundation, the Center for Place, Culture, and Politics, and the Mellon Committee on Globalization and Social Change. Her writing has been awarded prizes by the Association for Feminist Anthropology, the American Ethnological Society, the Society for Economic Anthropology, and the Moise A. Khayrallah Center. Alongside her scholarly work, she is also deeply committed to promoting social justice through the arts and has served on the board of the Freedom Theatre in Jenin Refugee Camp since 2016.
At Vassar, she looks forward to teaching courses about migration and displacement, revolution and war, activism, agrarian studies, economic anthropology, labor, gender, and the Middle East.
BA, Smith College; MA, Columbia University in the City of New York; PhD, CUNY Graduate School and University Center
At Vassar since 2023
Research and Academic Interests
Economic anthropology
Critical agrarian studies
Feminism and women's studies
Middle Eastern studies
Departments and Programs