Christine Howlett
Associate Professor of Music and Director of Choral Activities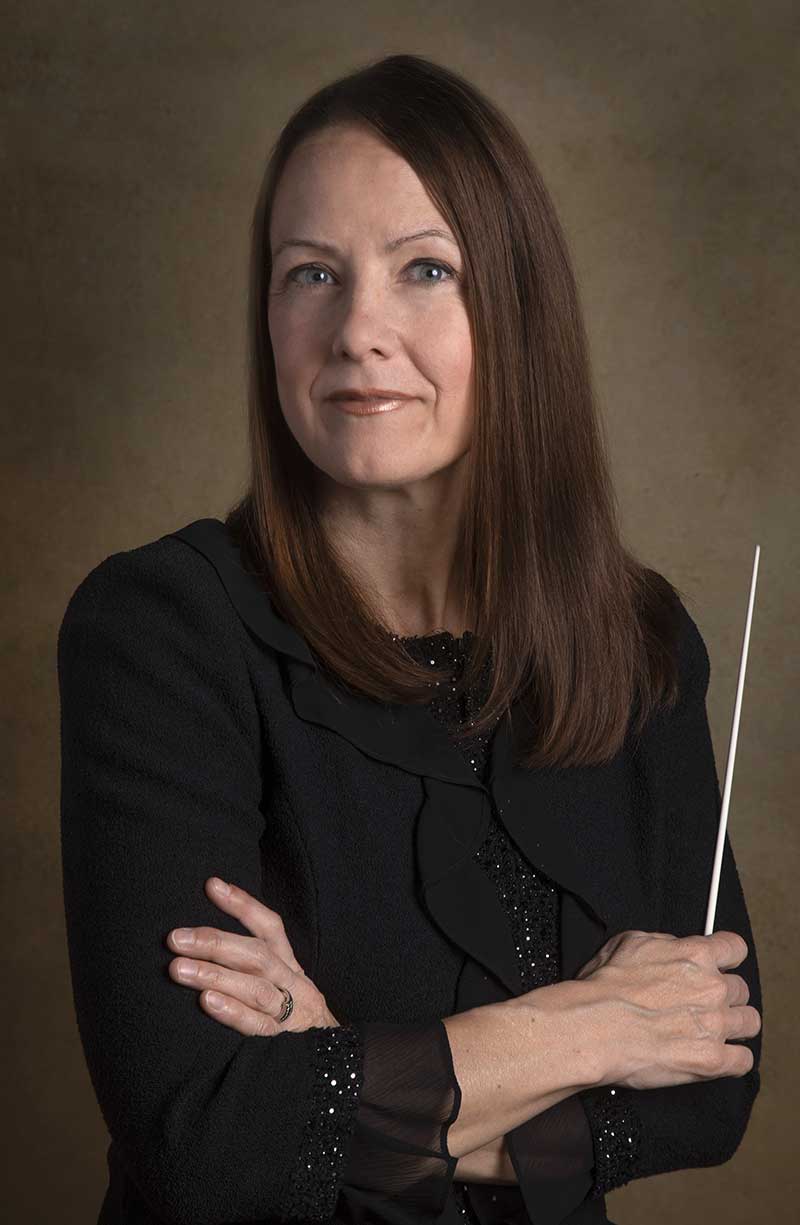 Christine Howlett conducts the Vassar College Women's Chorus, Vassar College Choir, and teaches music theory and voice. Her choruses have sung at Lincoln Center and Carnegie Hall and have toured overseas in Cuba, England, France, Germany, Italy, Japan, Spain, Turkey, and Uganda. The Vassar College Women's Chorus performed at the National Collegiate Choral Association and ACDA Eastern Division Conferences. She is a regular guest conductor and chorus master for the Hudson Valley Philharmonic. Her edition of Francesco Gasparini's Mass for Five Voices was published in 2019 by A-R Editions.
Howlett served as Chair of the Music Department from 2016-2020 and will return as Chair in Fall 2021. Under the Dean of Studies office, she has served multiple terms on the Committee on Leaves and Privileges and the Fellowships Committee since 2009.
Christine Howlett is the Artistic Director of Cappella Festiva, an auditioned choral ensemble with a 45-year history of performing in the Hudson Valley. She is the Past-President of the New York American Choral Directors Association, which supports over 600 choral directors statewide. A supporter of contemporary music, Howlett has commissioned and premiered choral works by notable composers, including Libby Larsen and Tarik O'Regan. In collaboration with Patrick Wood Uribe, violin, and Holly Chatham, piano, the trio released Love Raise Your Voice which contains commissioned works for soprano, violin, and piano by Carson Cooman, Tarik O'Regan, Richard Wilson, and others.
She studied Vocal Performance at the University of Toronto and earned a Master's Degree in Early Music Voice Performance and a D.M.A. in Choral Conducting from Indiana University.
Photo: Michael Dale Nelson
BA, University of Toronto; MA, DMA, Indiana University-Bloomington
At Vassar since 2003
Research and Academic Interests
Choral
Voice
Vocal Performance
Departments and Programs
Courses
MUSI 54 Women's Chorus
MUSI 56 Choir
MUSI 63 Voice
MUSI 163 Voice
MUSI 263 Voice
Selected Publications
Gasparini: A Mass for Five Treble Voices (A-R Editions, 2019)
Edited by Christine R. Howlett
Photos