Special Information for American Veterans
Actively seeking to enroll qualified men and women who are veterans of the U.S. Armed Forces, Vassar is a member of the Yellow Ribbon Program and a partner with the Posse Foundation in the Posse Veterans Program, aimed at increasing the enrollment of veterans at selective colleges and universities.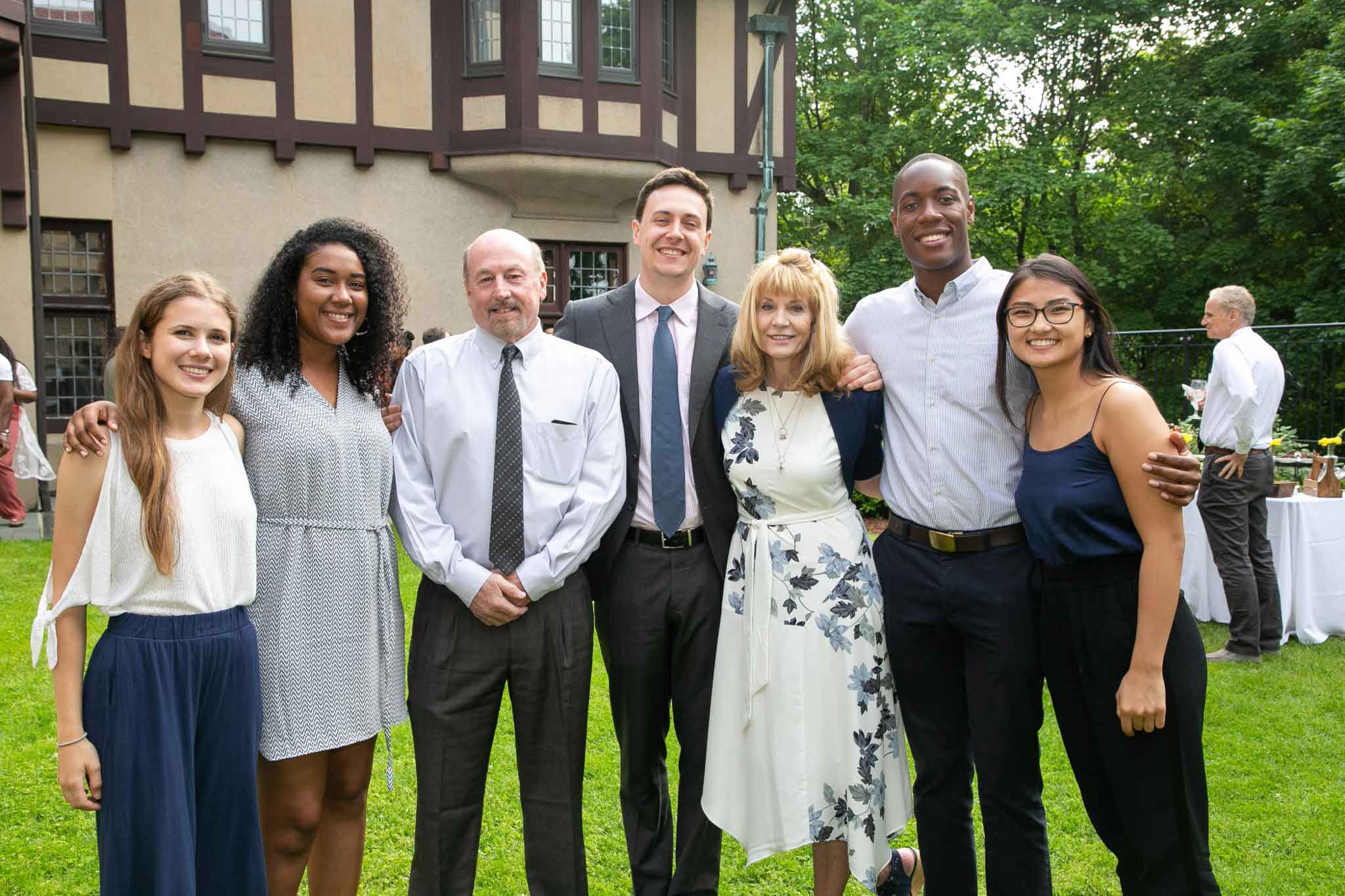 Posse Veterans Program
Over the course of its existence, the Posse Foundation has identified thousands of public high school students with academic and leadership potential and has given those students the opportunity to pursue personal and academic excellence by placing them in supportive, multicultural teams ("posses") of 10 students each at leading colleges and universities. The Posse Foundation and Vassar College are partners on a similar initiative for veterans, the Posse Veterans Program. The first 10 participants joined the Vassar community in the fall of 2013, attending tuition free through a combination of the college's scholarship aid and GI Bill® benefits. Read more
Want to learn more? Interested in applying through the Posse Veterans Program? Visit the Posse Veterans Program Website.
Have specific questions? Contact the POSSE Veteran Program:
Posse Veterans Program
14 Wall Street, Suite 8A-60
New York, NY 10005
Tel: (212) 405-1691
Fax: (212) 405-1697
veterans@possefoundation.org
Links to Vassar Contacts for Further Information
Financial Aid
Ann Gitto, Associate Director of Student Financial Services
Veterans Advisor & Registrar
Colleen Mallet, Registrar
Links to Information on Veterans' Benefits
Yellow Ribbon Program
Through the Yellow Ribbon Program, colleges and universities enter into a voluntary agreement with the Veterans Administration to cover the cost of tuition and fees in excess of the amounts payable under the Post-9/11 Veterans Educational Assistance Act of 2008. This program, in addition to Vassar's commitment to meet the full financial needs of all its enrolled students, makes a Vassar education accessible to eligible veterans, regardless of socio-economic status.
Initiated in 2012, the Vassar-West Point collaboration seeks to facilitate dialogue between future military and civilian leaders.
Special Accommodations for Veterans
Admissions
Vassar is proud to offer an automatic fee waiver of the application fee for any veteran.
Veterans follow the same basic application procedures as other applicants for admission as first-year students or transfer students. Detailed information on the application process can be found on the Apply page.
In addition, veterans have the option of supplementing their applications by submitting additional materials related to their military experience. These additional materials might include such documents as their AARTS transcript, military educational records, and/or a supplementary essay addressing their military experience and how it has influenced their readiness and desire for further education.
Veterans considering Vassar are strongly encouraged to talk to one of the professional staff in the Office of Admission. Such a conversation may help answer important questions about the college and clarify whether Vassar is an appropriate choice.
Financial Aid
As a participant in the Yellow Ribbon Program, Vassar will match funding with the U.S. Department of Veterans Affairs to cover the difference in costs between Vassar's tuition and fees and those of the highest public in-state institution.
Housing
A variety of different housing options are available both on or off campus. There are apartment units for rent in the area surrounding the college, as well as apartment-like housing on campus for single students who are juniors or seniors. Personal circumstances are taken into account in allocating campus housing, and the Office of Residential Life will work with veterans to make sure that housing arrangements are appropriate to their needs.
Advising
Vassar has numerous systems in place to give students advice and support in their academic and personal lives. Students work closely with their pre-major advisor or major advisor to plan their academic work. Each class also has an advisor in the Office of the Dean of Studies who is available for consultation. In addition, the college has a counseling service staffed by trained professionals who help students, free of charge, with personal and academic issues.
Exploring Transfer Program (ET)
For more than two decades, Vassar has run Exploring Transfer, a program that brings students from selected community colleges to our campus for an intensive five-week period during the summer. They take two courses team-taught by faculty from Vassar and the community colleges. Students chosen for this program receive a full scholarship which covers tuition, fees, room, board, books, and supplies for the five-week program. If you are interested in exploring the type of education you would find at Vassar and are currently a student at a community college, you might want to investigate the possibility of applying to ET as a transitional step in your education. For more information, go the Exploring Transfer website.