AAVC Board Director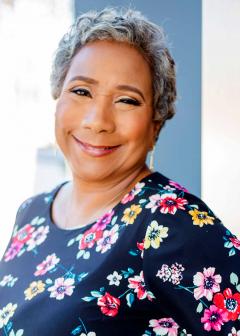 Sheryl Smikle '81 (she/her/hers)
New York
Term of Service: 2020–2024
Additional AAVC Board Positions
Nominating and Governance Committee Member
Alumnae House Committee Member
Additional Vassar Volunteer Experience
Vice President, Class of 1981 Committee, 2017–present; member, Campus Investor Responsibility Committee (CIRC), 2016–present; volunteer, Club Admissions Committee, 2013–2016; note writer/phoner, Vassar Fund, 1997.
Professional/Community Experience
Sr. Learning Partner / Training Director-Human Resources, AIG, 2017–present; Volunteer Advisor, Florence Belsky Charitable Foundation, 2017–present; author, Congratulations, You're A Compliance Officer! Now What?, 2019; Compliance Learning & Communications Leader, GE Capital Americas, 2012–2016; Associate Dean-Baccalaureate Studies/Director, The College of Westchester, 2006–2012; Assistant Director for Disability & Support Services, Vassar College, 2004–2011; professor, SUNY at New Paltz, 2003–2004; professor, SUNY Ulster Community College, 2003–2004; Director-Compliance, American Express TRS, 1993-2004; board member, Central Harlem Partnership, 1999; adjunct professor of ESL, Hudson County Community College, 1984–1985; Spanish teacher, NYC Board of Education, 1984–1985.