Rooted: Community at Vassar
Saturday, September 18
Join us for Rooted, an on-campus event where you will learn about the dynamic and engaging community at Vassar. Come learn about the many ways in which Vassar builds a diverse community and a sense of belonging among students from backgrounds that have often been overlooked and underrepresented at the nation's most selective colleges and universities, such as students from ethnically diverse backgrounds, students who will be the first in their family to complete a college education, and those from families with limited financial resources. Rooted will include dean and student panels, time to connect with campus resources, and student led tours.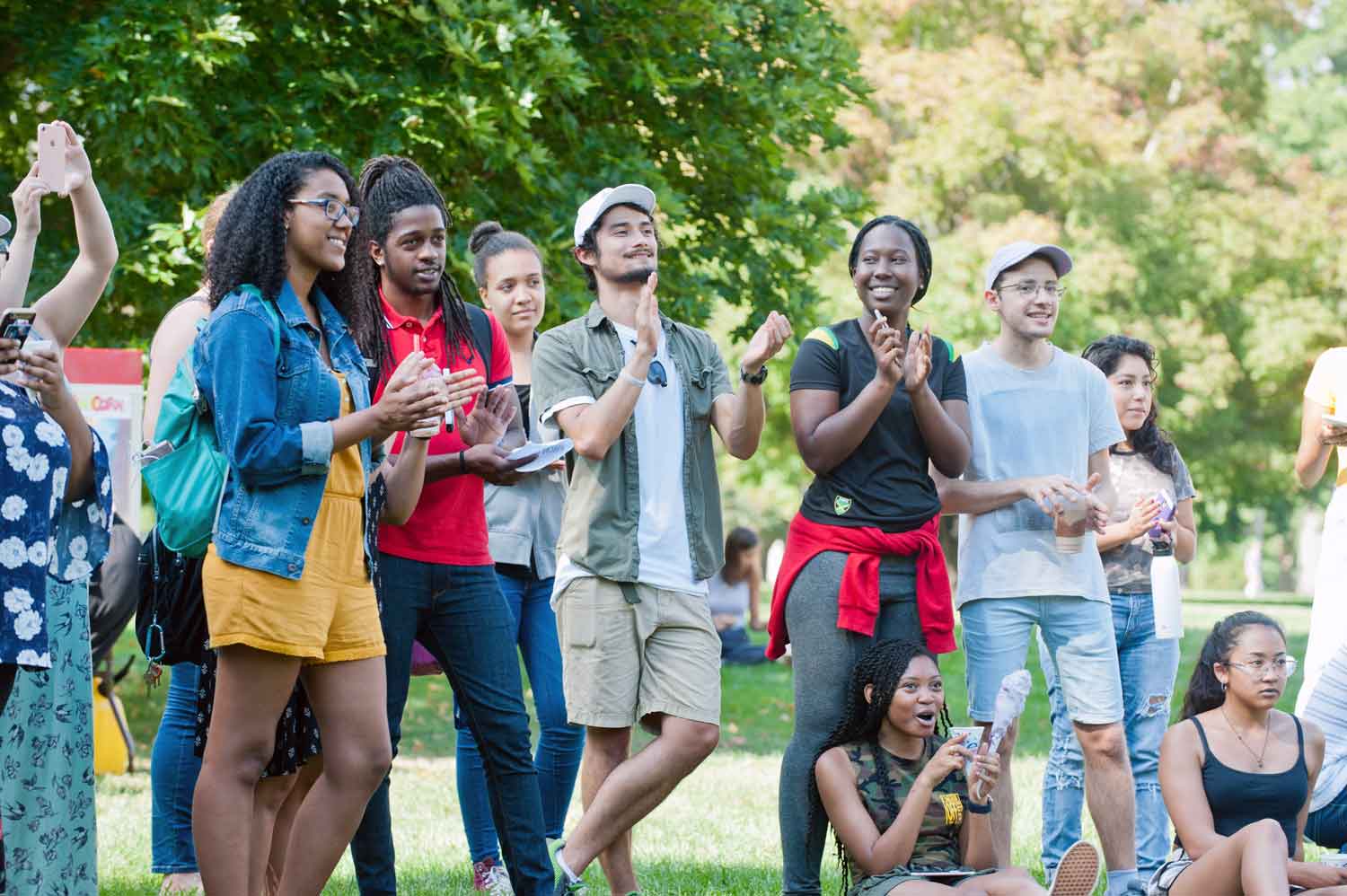 Rooted: Community at Vassar is an in-person event held on Saturday, September 18 from 1-5 pm. We are pleased to welcome a limited number of visitors to campus for this special program.
Registration to attend the Rooted: Community at Vassar program is strictly capped due to campus COVID-19 policies. We will not be able to accept walk-ins or additional members of a party not accounted for during the initial registration.
Schedule
1:00 pm: Welcome
Sonya Smith, Dean of Admission and Student Financial Services
Donelle Durham, Associate Director of Diversity Outreach
1:30 pm: Building Community at Vassar: A Conversation with the Deans
Join us for a candid conversation with Jennifer Herrera, Dean of First-Year Students and Luis Inoa, Associate Dean of the College for Residential Life and Wellness about the ways in which they build community through classes, on-campus programming, and student advising.  
2:30 pm: Finding Your Place at Vassar: Student Panel 
Vassar brings together students from all different backgrounds to create a community where fierce individualism meets shared purpose. Hear from current Vassar students on how they're able to find community from a variety of student organizations, academic resources, affinity groups, and more!
3:15 pm: Community Engagement Fair
Curious to find out what community looks like at Vassar for yourself? Join us for this interactive event where you'll be able to meet with students and staff from Vassar's many programs and offices, such as the ALANA and LGBTQ+ Center, Career Development Office, and the Engaged Pluralism Initiative, just to name a few. Come learn about the many ways they contribute to our supportive campus community.
4:15 pm: Campus Tour
We can't wait to see you at the Rooted: Community at Vassar program!